Your Spring Break guide to the Buffalo National River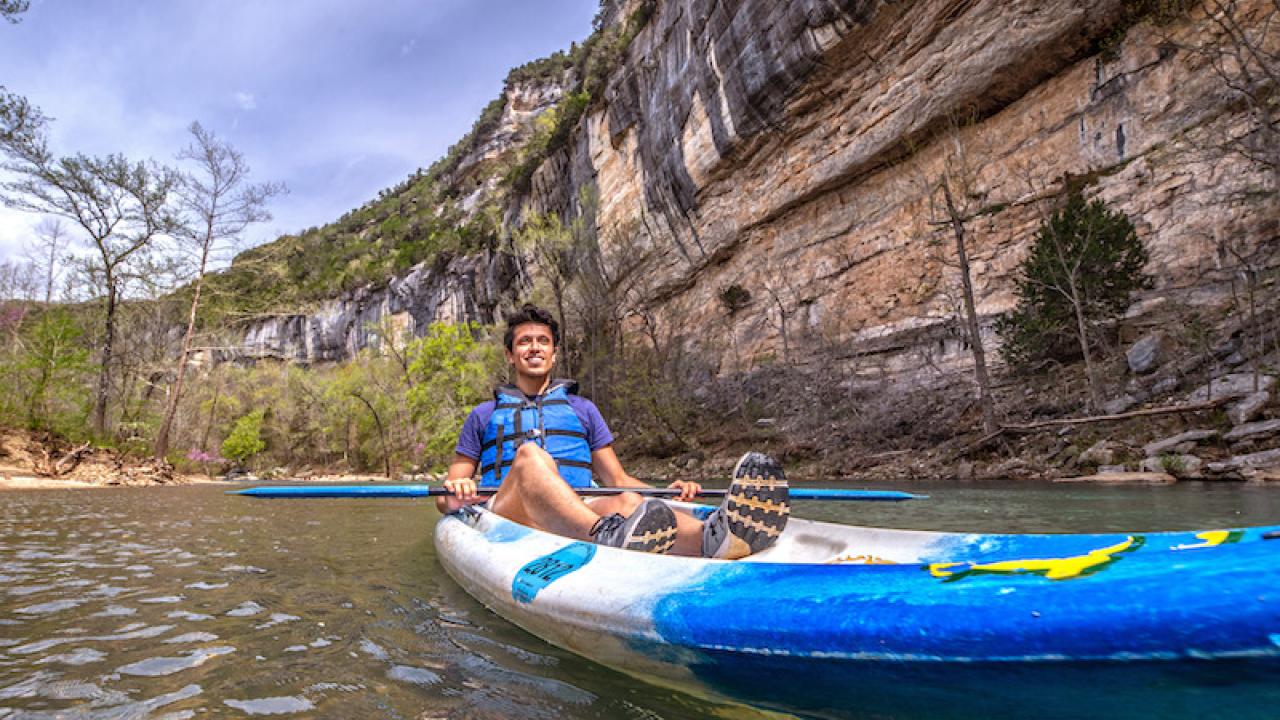 Do an online search for things to do in Arkansas and the Buffalo National River is always a prevalent suggestion.
Why? The nation's first national river has 95,730 acres with three designated wilderness areas. Rushing whitewater is interspersed among sections of calmer water as the river wends its way 135 miles through the lush green valley that is home to elk, deer, black bear, and other woodland creatures. Tall limestone bluffs in earthy hues of gray, tan and brown are defining features of the Buffalo, one of the few remaining undammed rivers in the lower 48 states.
Along its corridor, you'll find canoe and kayak outfitters, campsites, trails, cabin rentals, quiet pools and whitewater rapids, an elk herd, ghost town, zip lines, and historic areas such as the Boxley Valley Historic District, the Parker Hickman Homestead, and the Villines Cabin.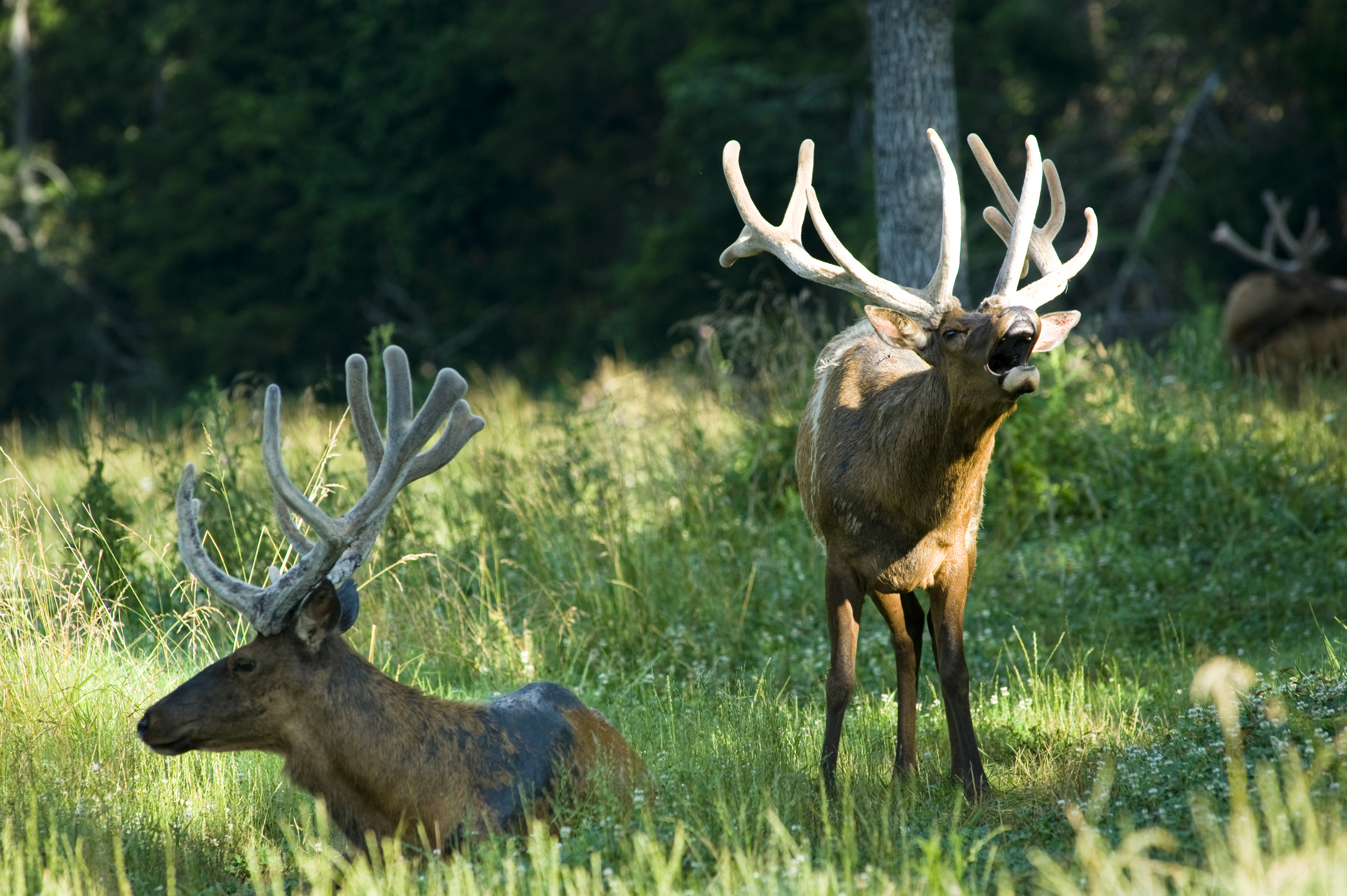 There are 100 miles of maintained trails within the river park for hikers, mountain bikers and equestrians. Rock climbers can find great routes for climbing and bouldering. Anglers will find a fish population of over 60 species, including small mouth bass, largemouth bass, Ozark bass, and goggle-eye.
135 miles of epic Spring Break fun
So, it's no surprise that the Buffalo also ranks high for things to do for Spring Break in Arkansas. Since Spring Break is right around the corner, here's all you need to know to plan a trip to the Buffalo National River.
1. Call ahead to reserve your kayak, canoe or raft
The Buffalo National River is best described in three sections, the upper, middle, and lower. Permitted park concessioners for each section of the Buffalo River rent canoes, kayaks, and rafts, and provide shuttle services. Typically, the float season begins in the upper Buffalo in the spring. More water makes this section attractive for the adventurous seeking a higher level of challenge with whitewater kayaking. The season moves downstream with the months. The middle and lower sections are usually floatable year round, while the upper is sometimes too low in the summer months. Because the Buffalo is largely rainfall dependent, floating opportunities for each section can change not only from season to season, but week to week. For river levels and concessioner information, visit National Park Service website. 
2. Plan your stay in a cabin or campsite
In the Lower District (South Maumee to Buffalo City), Buffalo Point Concession operates the only accommodations within the park boundary. Located at Buffalo Point, rustic cabins built circa 1939 by the Civilian Conservation Corps, the four-unit lodge (also CCC constructed) and modern duplex cabins are available for rent. These rentals are very popular and may be reserved 18 months in advance. 
Other lodging is available through the local canoe concessioners and other local owners of cabins, bed and breakfast inns, and motels located in remote areas or in nearby towns. Check the Buffalo River Regional Chamber website for more information.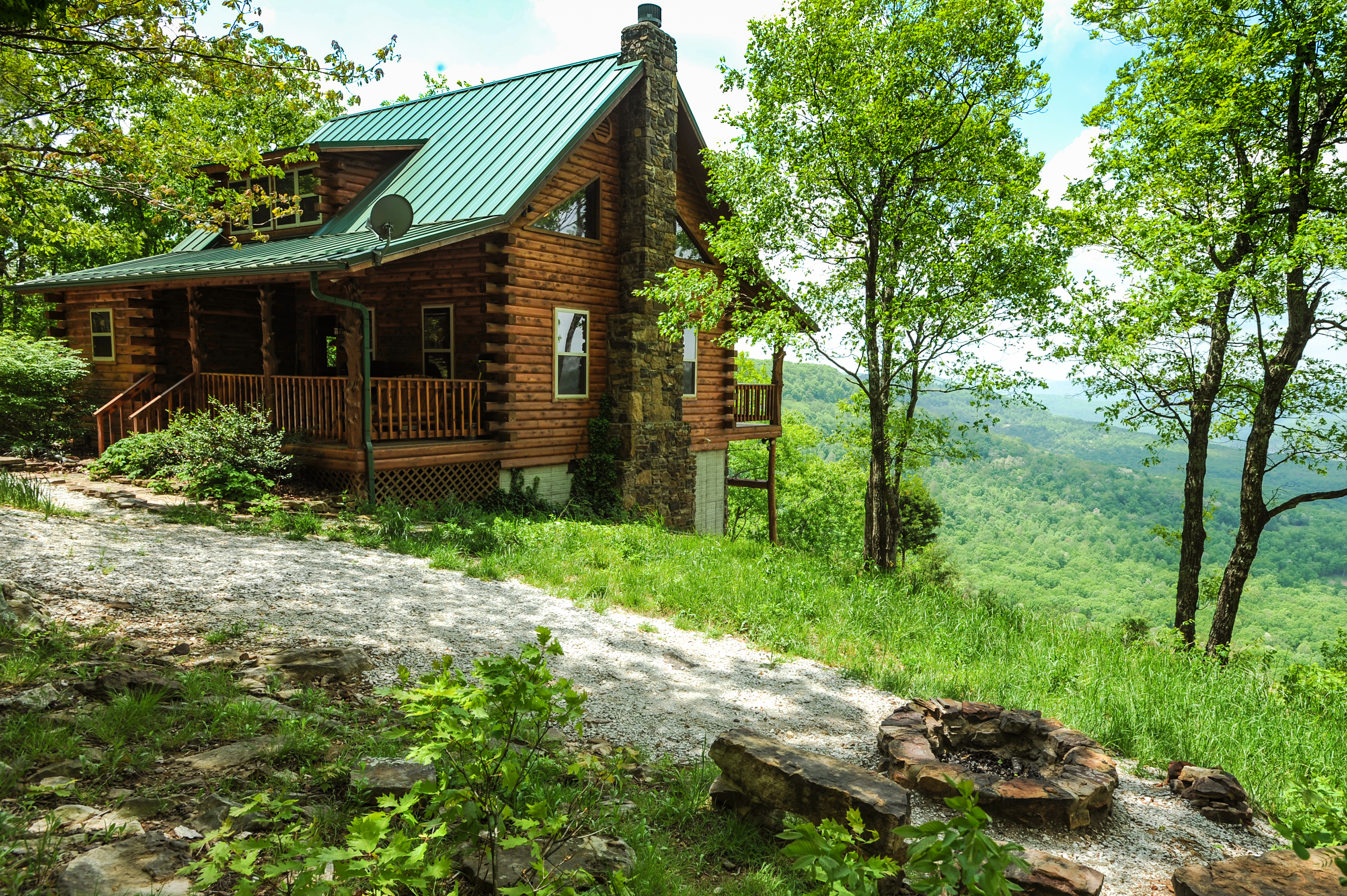 Drive-in, walk-in, primitive, group, and backcountry camping options are wide ranging.  For many outdoor enthusiasts a trip to the Buffalo National River isn't complete without camping on the gravel bar of the river or in a nearby campground. More than 10 campgrounds are managed by the National Park Service while primitive camping offers visitors several ways to explore the vast scenic backcountry and wilderness areas throughout the park.
Pavilions can be rented too. Buffalo Point is the only campground in the park that has water and electric (30/50 amp) hookups for RVs. Some sites can be reserved in advance at www.recreation.gov. Others are strictly on a first come, first served basis. Payment of cash or check only can be made at one of the self-pay stations in the campground immediately after a site is selected.
3. Entrance fee and Campground fee
Buffalo National River does not charge an entry fee or day use fee and there are no fees or permits required for backcountry camping. However, campground fees and amenities range from $12 per night to $30 per night from March 15 – November 14. Water systems are winterized and unavailable from November 15 – March 14. Primitive camping is available at all campgrounds during the winter.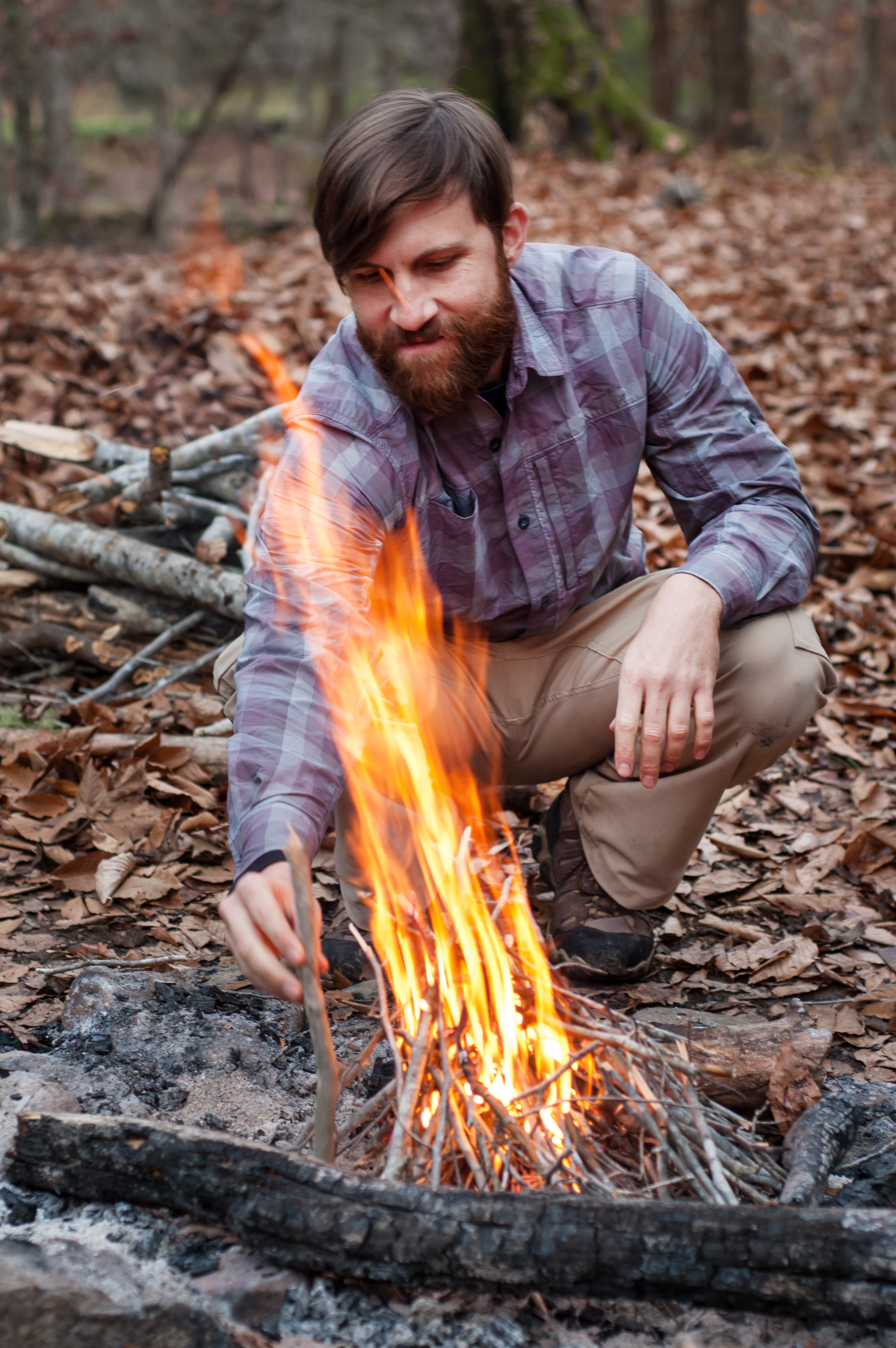 4. Cell phones and GPS/Pick up a map
Buffalo National River is a long, narrow park crossed by three main highways. While access to the river can be found at various points throughout its length, access roads may not be paved and in some cases may require a high clearance vehicle with four-wheel drive. Additionally, cell phone service is spotty or non-existent in some places. GPS can be very unreliable as well.
Pick up an Arkansas Highway map and a park map. You can get them online or at the Tyler Bend Visitor Center, Buffalo Point Visitor Contact Station or at one of the 13 Arkansas Welcome Centers located across the state.
5. Leave No Trace
Enjoy our natural world in a sustainable way that avoids human-created impacts. Make sure you are following trails, posted sign, and Leave No Trace principles that can be applied in your backyard or in the backcountry of our great public lands.
Ready for the adventure? Visit www.nps.gov/buff for details about must-do activities and must-see sights.
BNR 50th
In 2022, Buffalo National River celebrates its 50th anniversary as a unit of the National Park Service. Check out the special events planned for the celebration!