Arkansas State Parks in Eastern Arkansas Offer Great Day Camps in July
Summer is in full swing! Are the kids already bored? Are you looking for something fun and interesting for them? Look no further! Our Arkansas State Parks throughout the Arkansas Delta and the North Central Ozarks are offering a variety of day camps to get the kids out of the house and having fun.
The annual "Explore Your World" Day Camp takes place at Cane Creek State Park in Star City on July 9-11. The summer camp is for children ages 6-8. Camp participants will learn about nature through a variety of hands-on activities, including arts and crafts, animal programs, hiking, fishing, nature games and more. The "Nature Discovery" day camp is for ages 9-12 and is scheduled for July 16-18. The camp encourages youngsters to learn about and explore the world around them.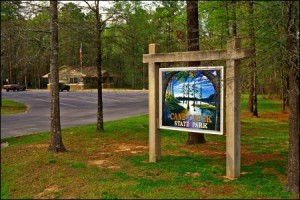 ​
Davidsonville Historic State Park in Pocahontas hosts an Adventure Camp on July 10-12. The camp, for kids ages 8-12, gives kids the opportunity to learn and have fun while learning! Activities include hikes, history activities, swimming, hiking, fishing, and more!
​
The Mississippi River State Park in Marianna offers two Discovery Day Camps this summer. The first, for ages 10-12, is scheduled for July 10-12. The second camp, for children ages 7-9, takes place July 24-26. Both three-day camps consist of educational programs, crafts, games and various recreational activities. Class size is limited and pre-registration is required. The fee is $75 per child and includes lunch, snacks, materials and use of equipment. 
The Delta Heritage Trail State Park in Helena-West Helena offers a three-day Day Camp on July 10-12 for kids ages 5-14. Youngsters will join a park interpreter for programs, activities and crafts to learn more about nature and history. All activities are based in and around the park's visitors center at Barton. 
Kids ages 7-12 are invited to attend the Discovery Day Camp at Crowley's Ridge State Park in Paragould on July 16-18. The fun-filled educational day camp features programs, games, nature hikes, swimming and crafts.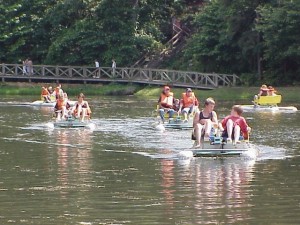 ​
Jacksonport State Park in Newport offers youngsters ages 6-12 the opportunity to join the Summer Science Day Camp on July 17-19. During this 3-day adventure, children will explore the outdoors through games, crafts, fishing, and nature hikes. Campers will also design a camp t-shirt. The $15 fee covers all three days of camp.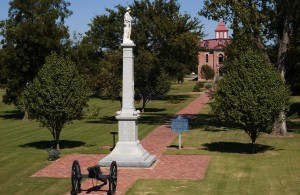 ​
A Children's Day Camp is offered by Parkin Archeological State Park in Parkin on July 17-19. Kids ages 8-12 will join park staff for three days of fun and learning. Part of the camp takes place at Parkin Archeological State Park, but campers will also be taken to other nearby state parks and attractions in the area. Activities include swimming, boating, fishing, games, and crafts. The $75 fee includes all meals, snacks, admissions and equipment rentals.