HELENA-WEST HELENA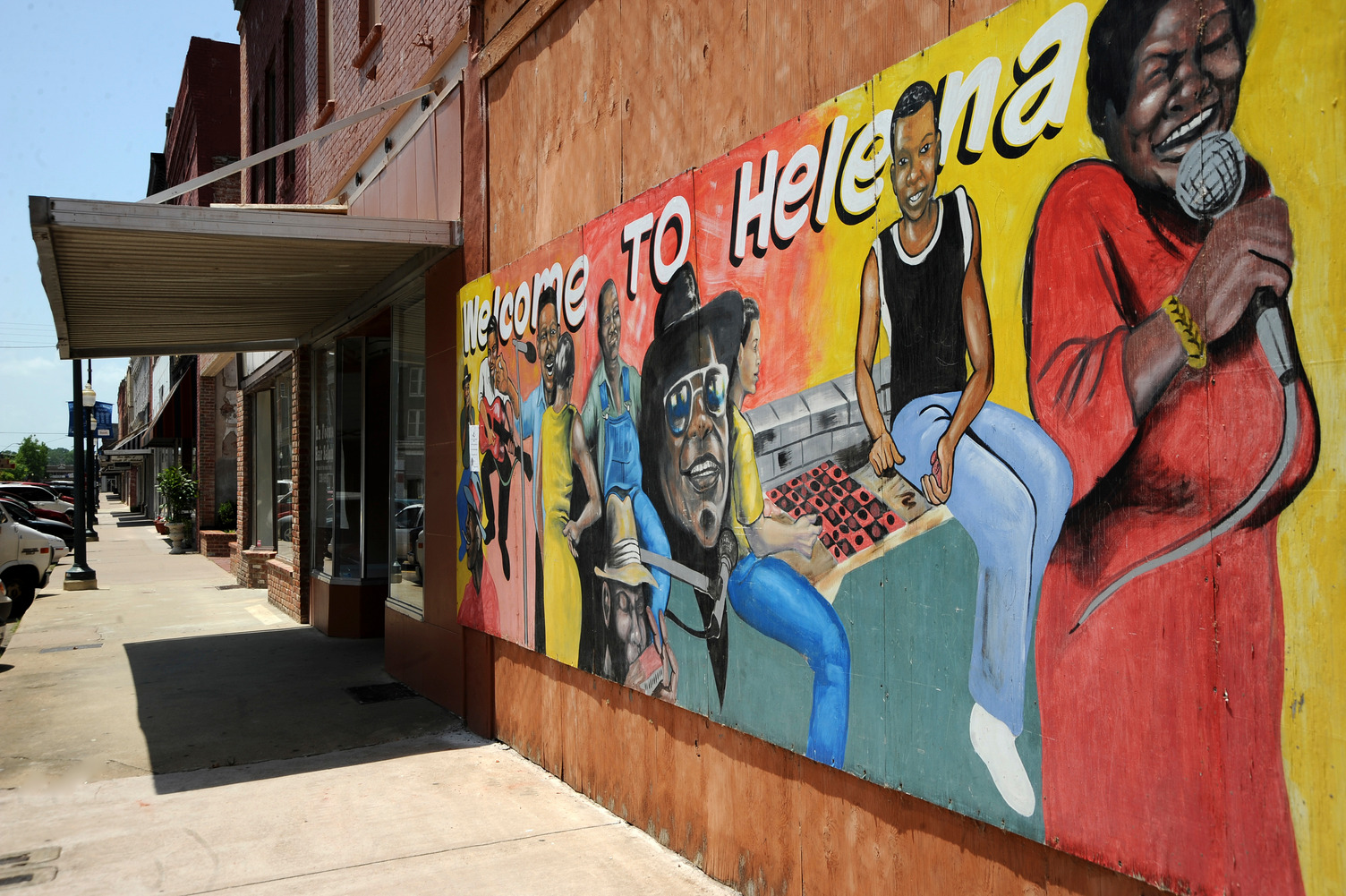 Helena-West Helena
As its hyphenated name implies, the city of Helena-West Helena was formed from the merger of two previously existing towns. The 2010 census counted a population of just over 12,000 citizens. The origins of the two prior towns can be traced to separate eras in American history.
Helena is located on the Mississippi River and began its emergence as a major port shortly after steamboats began traveling the river in 1811. The agricultural wealth of Arkansas' eastern Delta region flowed through Helena and it was there that the culture of the Deep South made its most thorough and enduring penetration into Arkansas. Pinned between the river on the east and Crowley's Ridge immediately to the west, Helena was unable to accommodate the industrialization that began reaching the area in the early 20th century. Thus, the community of West Helena was founded in 1909 to the west of Crowley's Ridge around the factories and mills for which Helena lacked space.
At Helena-West Helena, the mythic power of the Mississippi can be seen in the River Reach Park. The Delta Cultural Center, a state-owned museum, has exhibits detailing the natural and human history of the Delta region, including the site of the 1863 Battle of Helena and the role of local residents in the development of blues music.
Freedom Park, part of historic Helena's Civil War interpretive sites, is Arkansas' first site designated as a National Underground Railroad Network to Freedom site and tells the African American story during the Civil War.
Helena contributed seven generals to the Confederacy, three of whom are buried in Helena-West Helena's Confederate Cemetery. Civil War artifacts and period paintings of the generals can be viewed at the Helena Museum of Phillips County. The city's location along the Mississippi River played an important part in its history. Several historic trails passed through the town at some point in time, including eight separate movements and approaches during the Civil War and the relocation movement along the Mississippi River of the southeastern Indian tribes known as the Trail of Tears. These passageways are now part of the Arkansas Heritage Trails System.
Other Helena-West Helena attractions include a large collection of antebellum and Victorian homes, including the 1896 Queen Anne Pillow-Thompson House, which is open for tours. Two National Scenic Byways pass through the town: the Great River Road and the Crowley's Ridge Parkway. The byways both extend north from Helena-West Helena into the St. Francis National Forest. The King Biscuit Blues Festival is held each October continuing Helena-West Helena's blues legacy.