Arkansas Wineries: Take a Tour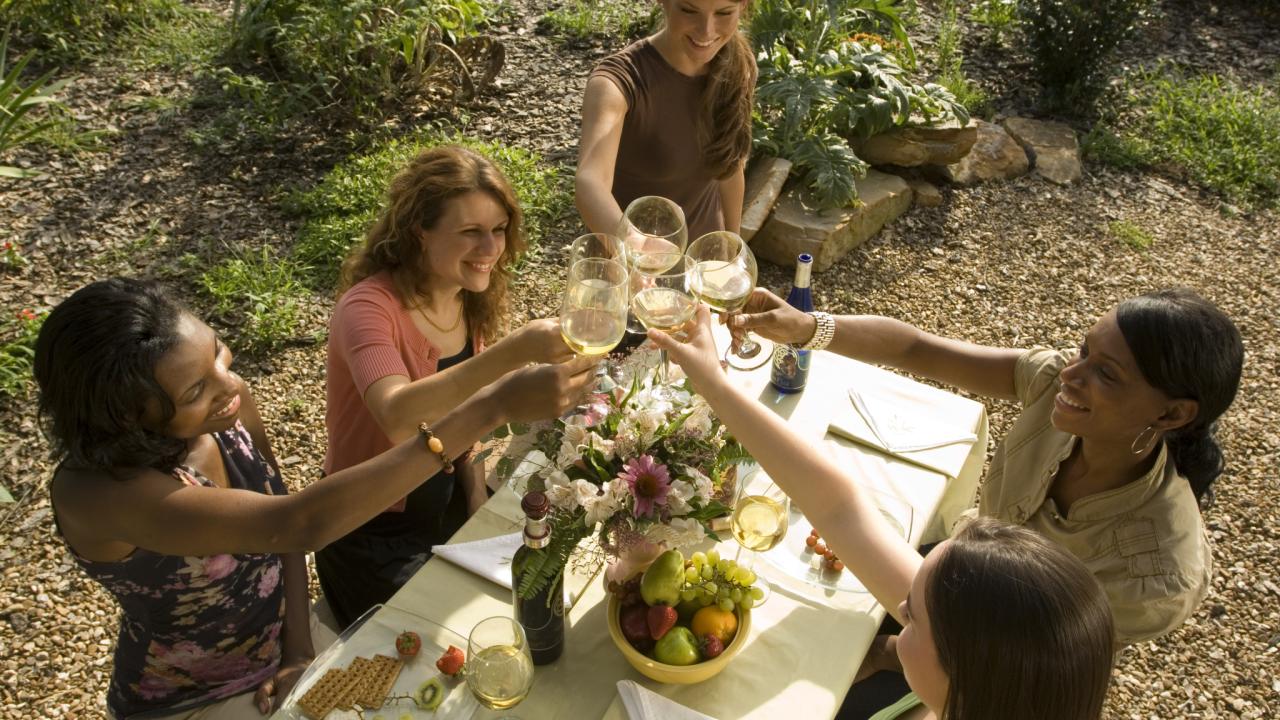 When looking for things to do in Arkansas, winery tours come in high on the list of popular activities.
Thousands of visitors stop to savor Arkansas's award-winning wines, tour its wineries and soak up the history of Arkansas Wine Country each year. When planning a tour, consider timing it to coincide with one of the annual wine festivals that offer more than a taste of delicious wine, but also a lasting impression of the rural life and community, and celebration of the harvest.
While Arkansas Wine Country used to refer to an area in the Arkansas River Valley that was concentrated with vineyards, today wineries encompass a larger area.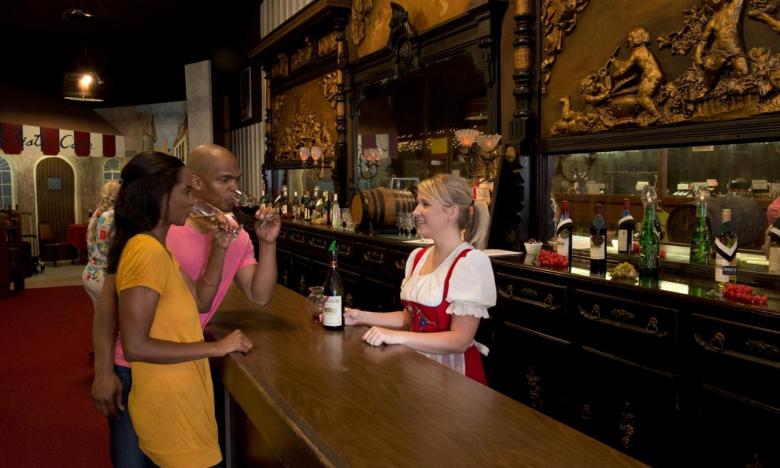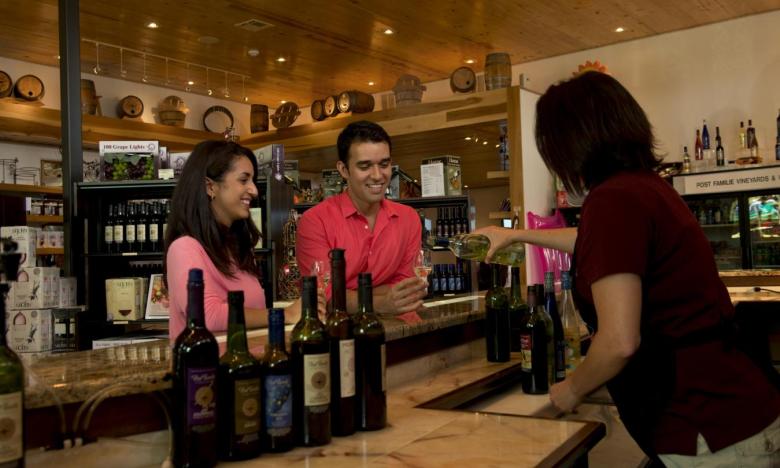 Arkansas Wineries
Wiederkehr Wine Cellars in Wiederkehr Village
Atop St. Mary's Mountain, the Wiederkehr family tradition of winemaking began in 1880 when Johann Andreas Wiederkehr and his family emigrated from Switzerland to Americas. The original had-dug wine cellar, now the site of the Weinkeller Restaurant feature Swiss and Continental cuisine, is listed on the National Register of Historic Places. The Vintage 1880 Wine Shoppe sells wine, gourmet items, and wine-related gifts from corkscrews and wine stoppers to wine glasses and T-shirts. Wiederkehr also accommodates groups in its Weingarten Event Center and travelers in its RV park.
Wiederkehr serves an array of award-winning wines from classic French varieties and dessert wines to sparkling wines and alcohol-free wines.
Neumeier Winery in Wiederkehr Village
Best-known for its uniquely dry Muscadine wine. Located high atop Saint Mary's Mountain in the middle of Arkansas's growing wine industry. Custom pottery by a master artisan formed and fired on-site.
Owned by Eugene and Peggy Post, the setting for this winery is a quaint, native rock structure in a farm setting. While Mount Bethel Winery received its wine permit in 1956, the vineyards, winery and home on the current winery's land date back to Joe Post, eldest son of Jacob Post who emigrated from Germany to the area in 1880. Other descendants of Jacob Post run nearby Post Familie Winery. Mount Bethel is the original location of the Post Familie Winery, which moved after acquiring the Altus Cooperative Winery. Mount Bethel is now also in the hands of a fourth generation descendant of Joe Post with Michael Post, son of Eugene and Peggy, as the vintner and manager of the winery.
Mount Bethel vints classic wines such as Merlot, Cabernet and Chardonnay, native Arkansas varieties such as the Cynthia and Muscadine, and specializes in fruit wines such as blackberry, blueberry, elderberry, peach, strawberry and wild plum.
Chateau Aux Arc Vineyards & Winery in Altus
Chateau Aux Arc, which means "House with an Arch" in French but is also the original french spelling of Ozarks, planted its roots in 1998 when Audrey House finished college, bought her first 20 acres of vineyard sin Altus, and opened her winery in 2001 selling intakes bottle din 1999 and 2000. She made her first wine at age 13.
Now with about 40 acres, this vineyard is known as the world's largest planter of Cynthia grapes, the latest U.S. Chardonnay vineyard outside of California, and the largest Zinfandel planter in Arkansas.  Chateau Aux Arc features an eclectic tasting room featuring work from several local artisans.
James Dahlem's family roots run deep in the grape business with his grandfather running a bonded winery and him growing up in the vineyards. James purchased his own vineyard in 1996. In the first year, he enjoyed immense success among the locals who were eager to come out and pick fresh grapes by the pounds. James also sells his grapes to grocery stores and fresh produce stands. To this day, the Dahlem Vineyard continues to thrive. The table-grape vines date back more than 35 years old; breeding plenty of richness and flavor for the teeming variety of grapes which include large purple Venus grapes, Mars, Reliances, sweet Interlaken grapes and our very own Cynthiana --the official grape for Arkansas. RV camping offered at Grape Country RV Park.
Dionysus Wine & Brew is a locally owned and operated boutique winery nestled in the breathtaking Ozark Mountains. Co-founders Sharla and Dennis Wiederkehr craft expertly blended wines using more than 60 years of experience in the wine and hospitality industries. The winery has a tasting room, plus a gift shop with home brew kits, brewing supplies and Dionysus' own craft brews available soon. Primitive or self-sustained camping and one yurt are available.
Post Familie Vineyards in Altus
The oldest commercial vineyard between California and New York, Post Familie Vineyards has been run by five generations of the Post family since 1880. Today, five Post brothers along with two Post sisters run the operation.
The winery is most noted for its Muscadine wine and its popular Chardonnay, but the business also sells about 15,000 cases of grape juice annually. Post offers an array of wines, juices and jellies as well as an extensive line of wine-related accessories in its gift shop. Its retail store and visitor center is open daily for tours and tastings. A commercial kitchen allows the property to host tea room style lunches and small events. It has on-site dining at The Trellis Room.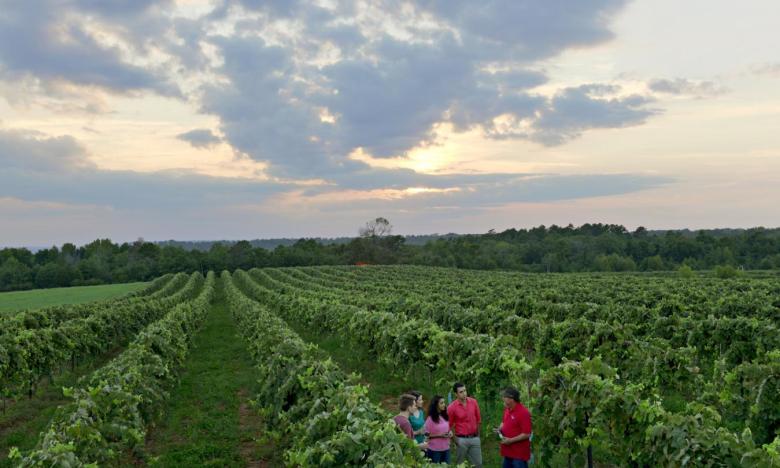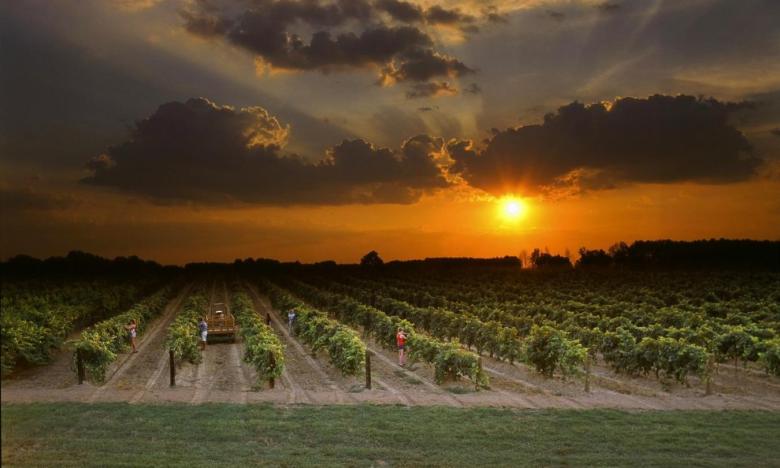 Cowie Wine Cellars and Vineyards in Paris
Cowie, a small family winery that began operations in 1967, produces a limited amount of the finest wine at its location in the scenic Arkansas River Valley between the Ozark and Ouachita Mountains. See how wine is made and tour the only wine museum in the United States dedicated to preserving the wine history of a complete state. It also operates a bed and breakfast inn on the property.
Keels Creek Winery in Eureka Springs
Keels Creek began production in 2006 when Dr. Doug Hausler, a retired analytical chemist, decided to start his second career by opening a winery. This small boutique winery produces a wide selection of wines from Keels Creek Vineyards and other Arkansas-grown grapes. It produces primarily dry white and red wines, and lightly sweet wines. Its unique tasting room is located in a Spanish-style building shared with art gallery housing work of regional artists.
Railway Winery & Vineyards in Eureka Springs
This small farm winery located outside of Eureka Springs near Beaver Bridge features artisan wines and local products including jellies, coffees, wine accessories and more. It grows 14 varieties of grapes and several fruits in its vineyard and has a tasting room. Tours and special functions are available with prior notice for groups.
Sassafras Springs Vineyard & Winery in Fayetteville
Sassafras has made six varietals of wine since opening in 2014, including syrah, chardonnay, rose and riesling. Currently, the winery produces about 1,000 cases of wine each year in its production facility. While their wines are made with fresh grapes brought in from other regions of the state, they made their first Arkansas wine in 2018 from a chambourcin grape grown in The Natural State. Sassafras is also currently growing hybrid grape creations for the University of Arkansas. Sassafras also has a great selection of wines from all over the world as well as other local wines and beer from Arkansas purveyors.
Enjoy exceptional wines inside the beautiful tasting room, under the covered patio next to the fireplace or on one of the many oversized decks. It also has a Chapel Ruins, popular for weddings, and an event center.
The Tontitown Winery is housed in the "Taldo House," built in 1917, and also the former home of the "Dixie Pride Bonded Winery #40." Wines are made on site from locally grown Ranalli Farms grapes, using old-fashioned recipes that have been a Ranalli family tradition since 1923. The winery offers free wine tastings seven days a week, plus live music on the patio on Wednesday and Friday nights, May through October.
Movie House Winery in Morrilton
Movie House Winery was founded in 2011 by Ken and Sherrie Sowers and was formerly located in the beautiful and historic Petit Jean Movie Theater in downtown Morrilton. The movie theater was built in the 1930s, but was renovated by the Sowers. Ken, a chiropractor for thirty-seven years, has his office, Sowers Chiropractic Clinic, located in the same building, which earned it the name "The Wine and Spine Building." Their motto is: "If one of us can't fix you the other one can."
In 2017, the Sowers moved Movie House Winery to their farm on 99 Sandtown Road. While residing on the farm, they have founded the Sandtown Vineyard and started a small apiary.
BoBrook Farms and River Bottom Winery in Roland
BoBrook Farms is a 235-acre working farm and event venue in Roland just down the road from Pinnacle Mountain State Park. It offers pick-your-own blueberries and blackberries in May and June and pick-your-own pumpkin patch, winter squash and gourds in October. Located on the property, River Bottom Winery specializes in fruit wines from the farm and is open year round. Popular event venue for outdoor weddings, birthday parties, field trips, special events and more. Includes a cabin for dressing the wedding party and a 4,000-sq.-ft barn for reception and dancing.
An Enchanting Evening Winery in Roland
This winery offers a wine tasting room inside a yurt. Feel free to bring a picnic for the patio and enjoy the views of Pinnacle Mountain and have a glass or a bottle of wine. The winery is part of a larger event space that's popular for weddings. It also has a luxury log cabin for two that offers complimentary self-serve chocolate "Fondue-for-Two" in the cabin upon arrival.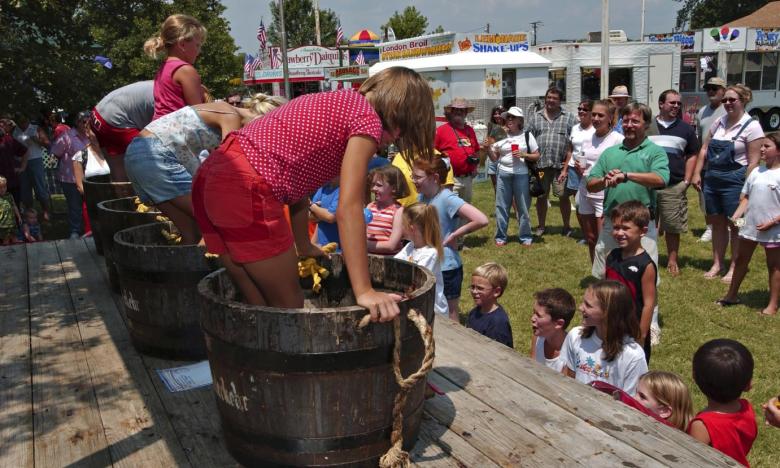 Arkansas Wine Festivals
A perfect time to take a taste of Arkansas Wine Country is during one of its many festivals, including: