Be Enlightened During a Wetland Walk-A-Bout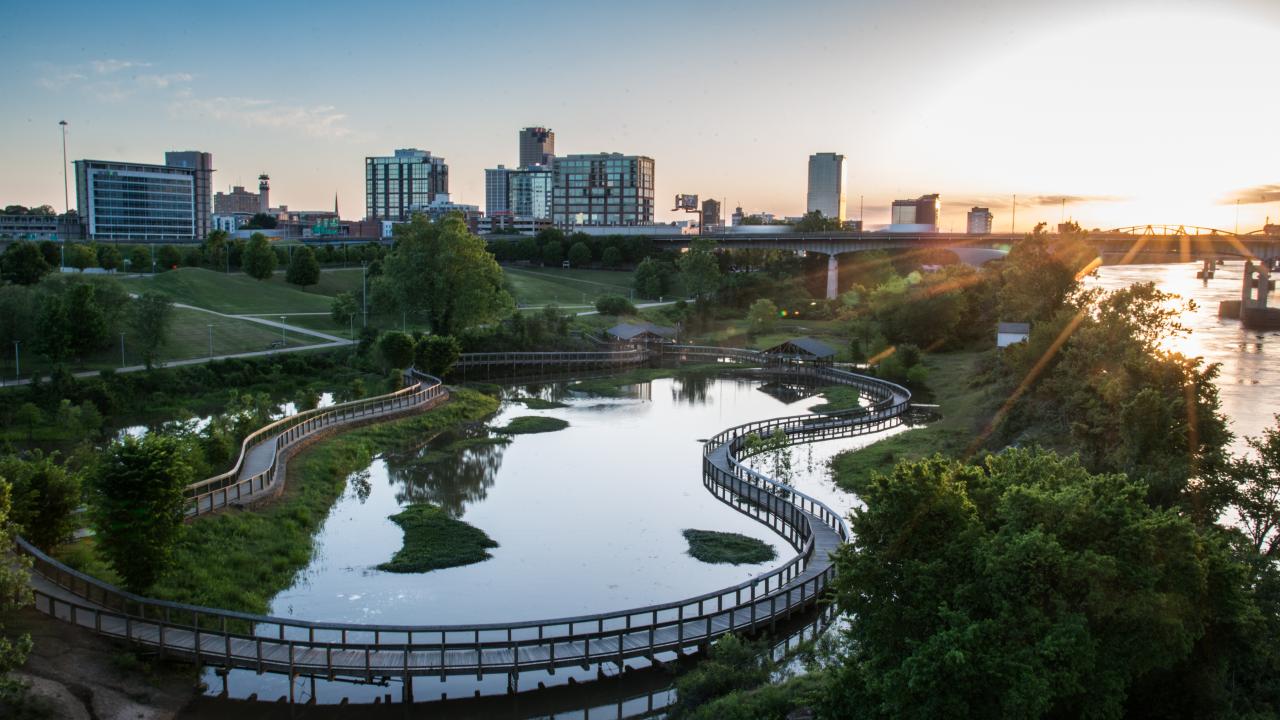 Doesn't a Wetland Walk-a-Bout sound like fun?  There's going to be one on Sunday, May 11 in downtown Little Rock.  The Central Arkansas Nature Center, located in the River Market District on the banks of the Arkansas River, is hosting the event from 2 p.m. to 3 p.m.
Come enjoy a leisurely walk along the Arkansas River Trail and the Presidential Park Wetlands boardwalk. The half-mile guided stroll offers opportunities to view native plants and wildlife.
Discover how the wetlands benefit our daily life and the environment while exploring nature downtown.
The William E. "Bill" Clark Presidential Park Wetlands is a restoration of 13 acres next to the nature center and the Clinton Presidential Library.  What once was a storm drain run off area filled with trash has been cleaned-up and now showcases wildlife in a natural habitat.
A 700-foot-long elevated boardwalk with gazebo-like structures winds its way through the acreage allowing perfect viewing options. It also has pedestrian trails and two bridges offering beautiful vistas of the Arkansas River.