Biking in the Upper Delta: Craighead Forest Park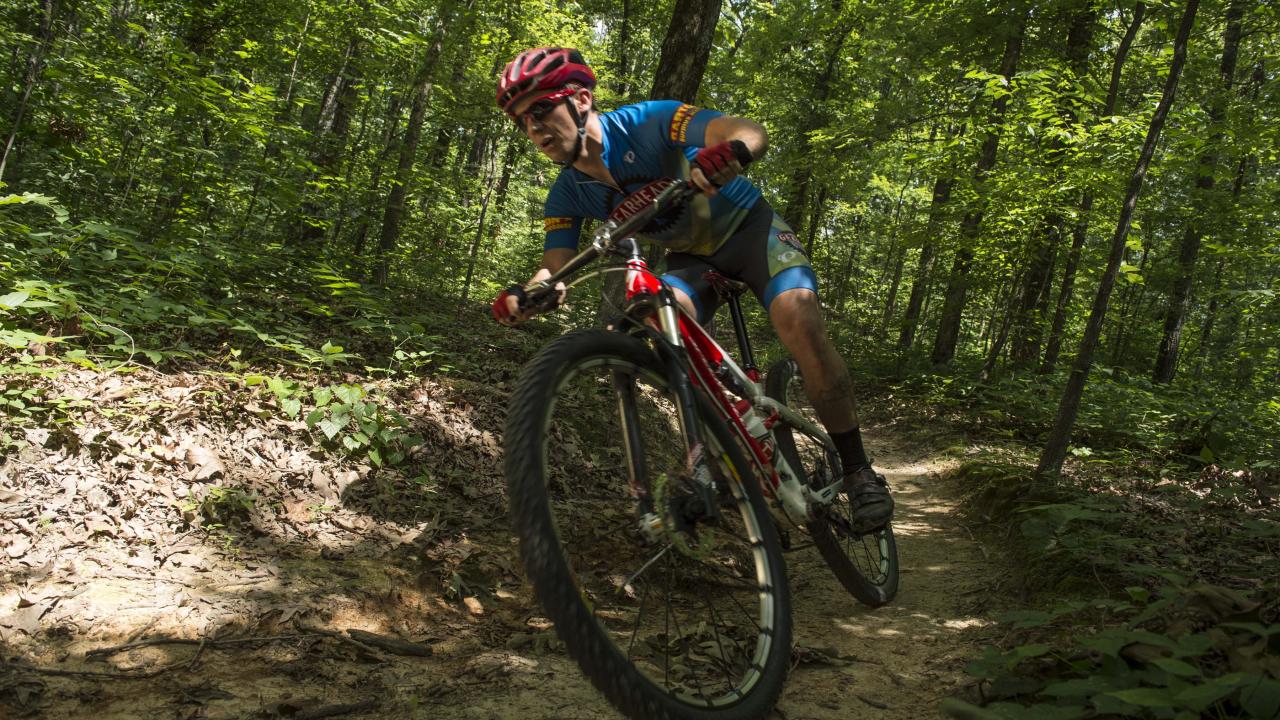 Located along Crowley's Ridge in Jonesboro is Craighead Forest Park, a nearly 700-acre park offering beautiful scenery and recreational opportunities galore. For cyclists, there's nearly 15 miles of mountain biking trails to explore, allowing riders to experience the terrain of Crowley's Ridge.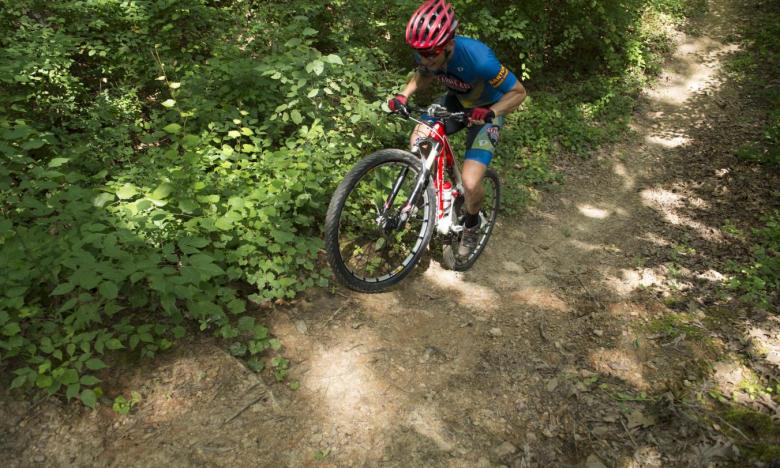 Crowley's Ridge is an attraction itself. A geographical anomaly, it divides the eastern part of Arkansas, running from the boothill of Missouri to Helena in the Lower Delta. The ridge varies in height, from 250 to 500 feet above sea level. Crowley's Ridge was originally an island between the Mississippi and Ohio rivers. When these rivers shifted their courses, Crowley's Ridge was left behind as a long, low, hilly formation.
If you're looking for a full day or even weekend of fun, Craighead Forest Park is a great choice. The park offers picnic facilities, walking trails, disc golf, fishing, hiking and camping. Check out the park's Facebook page for all the latest information at www.facebook.com/CraigheadForestPark.