Exploring Crowley's Ridge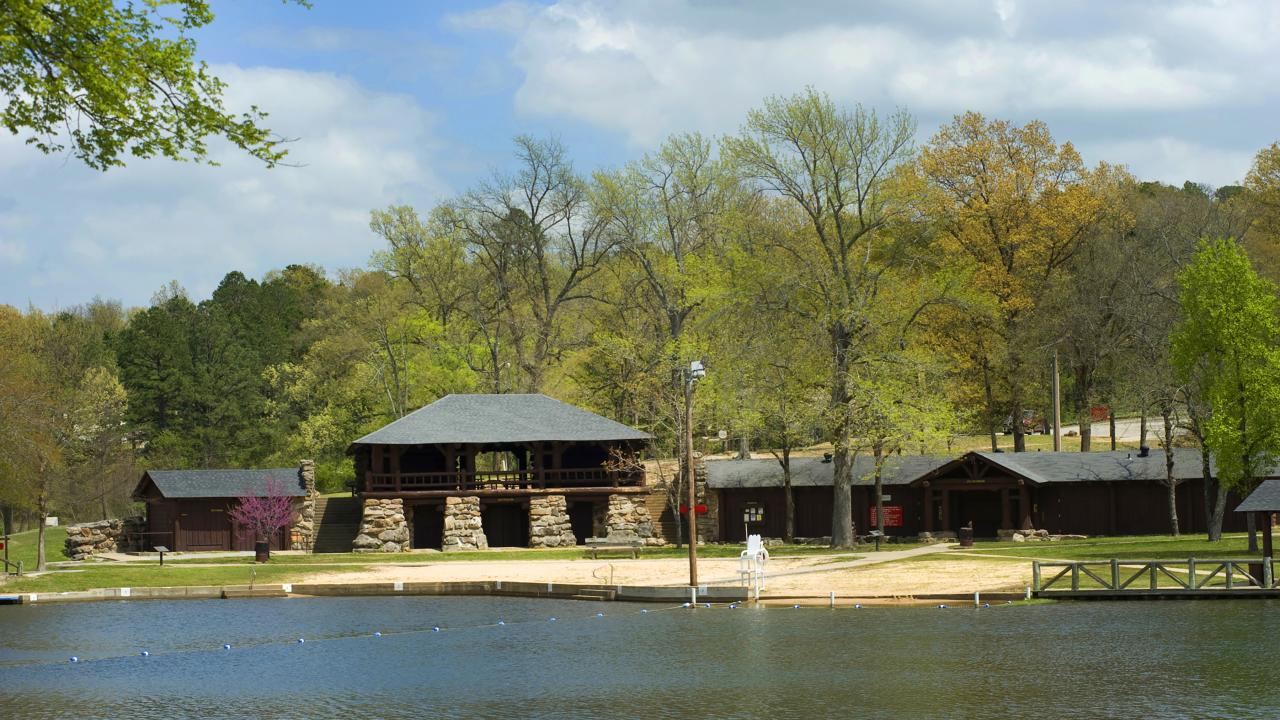 Crowley's Ridge, located in the Upper Delta of Arkansas, is a unique geological formation believed to have been created by water, ice, and wind action over a 50-million-year period. The ridge is actually an island formed by ancient paths of the Mississippi and Ohio Rivers. Crowley's Ridge extends for 200 miles from southern Missouri south through eastern Arkansas to Helena-West Helena. The only uplifting in the otherwise flat Arkansas Delta, the anomaly rises 150 feet and is just 12 miles across at its widest point. One of the unique features of Crowley's Ridge is its natural vegetation. Many of the trees that make up the forest on Crowley's Ridge are similar to those found in the western Appalachian Mountains. The ridge is covered with a lush mixed forest including oak and hickory and uncommon hardwood trees such as American beech, sugar maple, and the tulip tree or yellow poplar. Native Americans used Crowley's Ridge as "safe haven" from the Mississippi River during floods. Early settlers to the Arkansas Delta also used the Ridge to flee from flooding. The ridge is named for one of those early settlers, Benjamin Crowley, who moved to the area in 1821.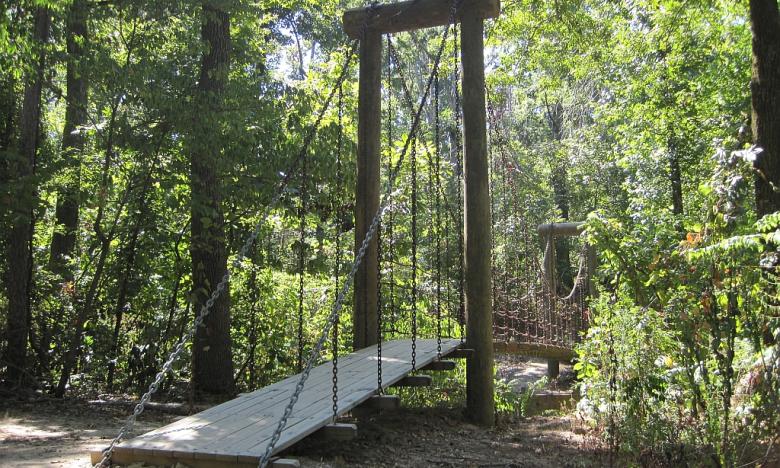 Atop the forested hills in northeast Arkansas, Crowley's Ridge State Park is situated on this unique geological formation. Native log and stone structures, constructed by the Civilian Conservation Corps (CCC) in the 1930s, set the tone for this park's rustic quality.
The park is great place to explore Crowley's Ridge itself. In addition to the structures made by the CCC, the group also built five miles of trails for visitors, ranging from fully accessible to moderate. The trails are great for hiking but also for those on the lookout for birds or wildlife.
Of course, as most of our Arkansas State Parks do, Crowley's Ridge offers great fishing options at Walcott Lake. Anglers will find everything from largemouth bass to catfish in the 31-acre lake.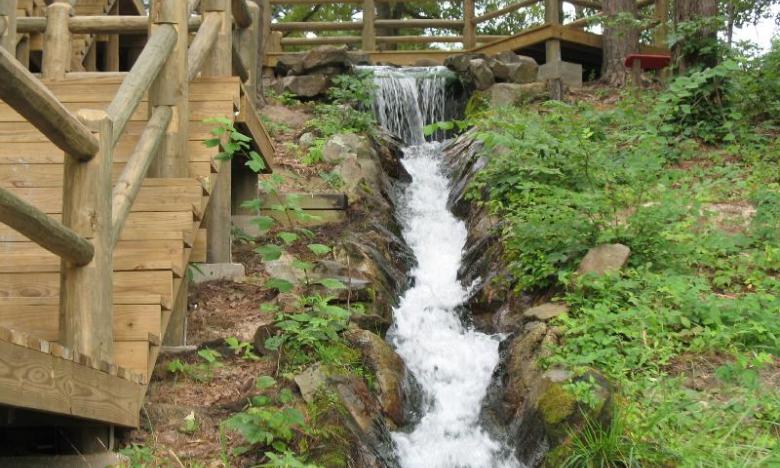 If you're planning a weekend getaway, check out the park's newest lodging option, the rustic cabin. The two-bedroom, two-bath cabin is the perfect home-away-from-home getaway, equipped with wooden, rustic furniture, giving it a natural ambiance. The one-of-a-kind cabin features a modern kitchen and appliances, a full-size shower and bathtub, two queen-size beds, a full-size foldout bed, large dining room, and satellite television, and sleeps up to six. It also includes a back patio with a pedestal grill and picnic table, perfect for an afternoon barbeque with the family. It is fully furnished with towels, linens, coffee, tableware, and toiletries. To learn more about Crowley's Ridge State Park, log on to www.ArkansasStateParks.com.