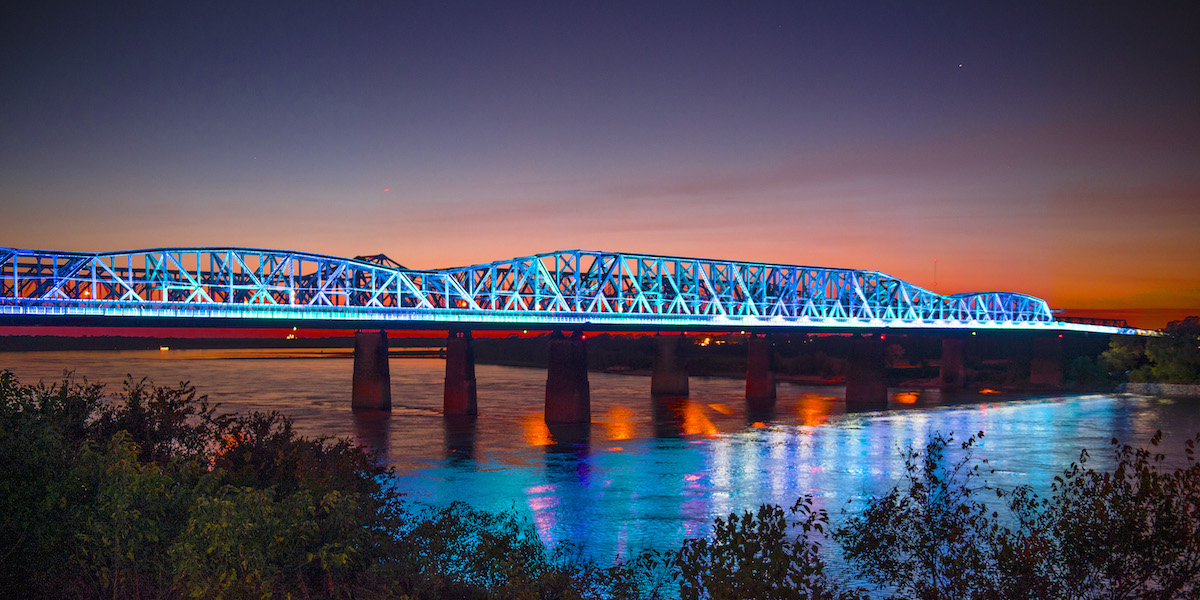 Uniquely Upper Delta
The Upper Arkansas Delta is bordered on the east by the Mississippi River. It was once home to American icons Ernest Hemingway and Johnny Cash and packs plenty of culture to explore. Golf enthusiasts can enjoy the 27-hole, Andy Dye signature course at The Ridges at Village Creek and river fishing abounds for the fishermen. Southland Park Gaming and Racing in West Memphis provides countless options for entertainment and Craighead Forest Park in Jonesboro offers bike trails and outdoor recreation. Literary buffs shouldn't miss a visit to the Hemingway-Pfeiffer Museum and Education Center where Ernest Hemingway spent significant time at the family home of his second wife. Come visit the Upper Delta!
1. Thought to have once been an island between the Mississippi and Ohio Rivers, Crowley's Ridge is covered with rich, fertile soil and hardwood forest. The ridge offers a state park campground and nature center for visitors.
2. In addition to being one of the largest greyhound racing facilities in the world, Southland Park Gaming and Racing is a popular destination for electronic gaming and simulcast racing. You'll also find fantastic dining options including the Bourbon St. Steakhouse, World Market Buffet and Sammy Hagar's Red Rocker Bar & Grill.
3. Randolph County is a haven for fishing and floating, with five great rivers passing through the area. The Black, Current, Spring, Fourche and Eleven Point Rivers all offer top-notch canoeing and kayaking as well as plenty of opportunities to hook trout, bass, bream and crappie.
4. Parkin Archeological State Park sits along the St. Francis River and marks the site of a former American Indian village that thrived from around 1,000 to 1,600 A.D. It is widely believed that Hernando DeSoto's expedition visited the village in 1541.
5. The Dyess Colony was an agricultural resettlement community created by the New Deal. Ray Cash moved his family there in 1935, where the family's experiences inspired J.R. "Johnny" Cash to begin writing music.
6. The Big River Crossing connects downtown West Memphis to Memphis, offering visitors stunning views of the Mighty Mississippi from the nearly one-mile walkway. The walkway, open to bicyclists, runners and pedestrians, is the country's longest active rail/bicycle/pedestrian bridge.
Cities in the Upper Delta
Attractions in the Upper Delta