Going to the Birds in February
Several Arkansas State Parks in eastern Arkansas are "going to the birds" this month! From bird watching to birding tours to learning to lure birds to your backyard, you'll find a great variety of events and workshops focused on learning more about our feathered friends.
​
Cane Creek State Park in Star City offers a Bayou Kayak Tour on Feb. 1 and Feb. 22. Cane Creek Lake and Bayou Bartholomew are home to bald eagles, owls, ducks, woodpeckers and a variety of other fowl. This special kayak tour offers birders the opportunity to birdwatch from the water.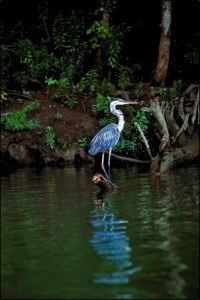 ​
If you're fascinated by birds and have always wanted to learn more about bird watching, here's your chance! Delta Heritage Trail State Park near Helena-West Helena hosts an Intro to Bird Watching workshop on Feb. 8. Birding is one of the best ways to connect to nature and millions of American participate in the hobby. The workshop gives those interested an opportunity to learn exactly how to begin their own bird watching journey.
The Mississippi River State Park and the St. Francis National Forest in Marianna are known for great birding spots. Join the state park interpreter for a Birding Van Tour of the Mississippi River State Park on Feb. 15. Attendees will visit some of the best spots to see waterfowl, raptors and other winter residents that call the park home. 
Your own backyard can become a safe haven for feathered visitors. Lake Chicot State Park in Lake Village offers a Backyard Birds workshop on Feb. 16. Participants learn several low-cost ways to bring birds to your yard, as well as how to identify the more common birds that we see and hear in the area.