Colorful murals in Ashdown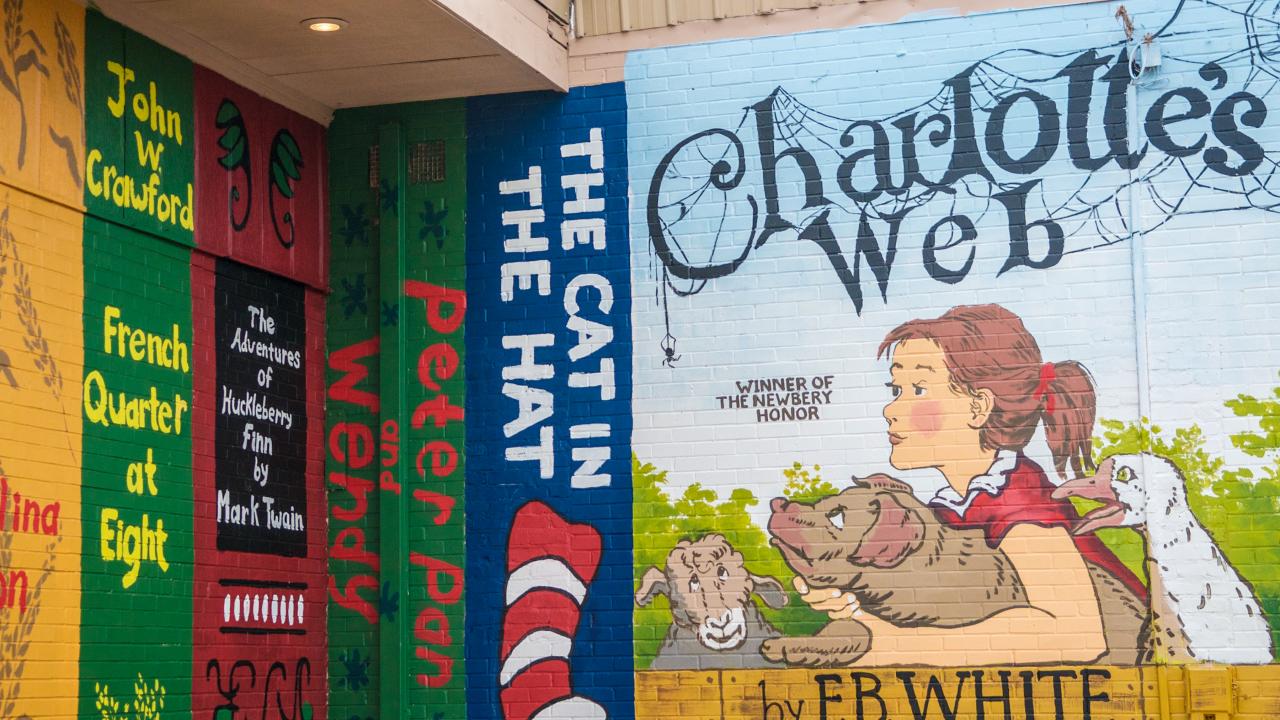 Colorful new murals can now be seen on the outside of the Ashdown Community Library. The murals feature various books that can be found at the library with classics showcased such as Charlotte's Web, the popular book by E.B. White, and Peter Pan. Texarkana artist Art Pletcher painted the murals, which can be seen at the library at 160 E. Commerce Street.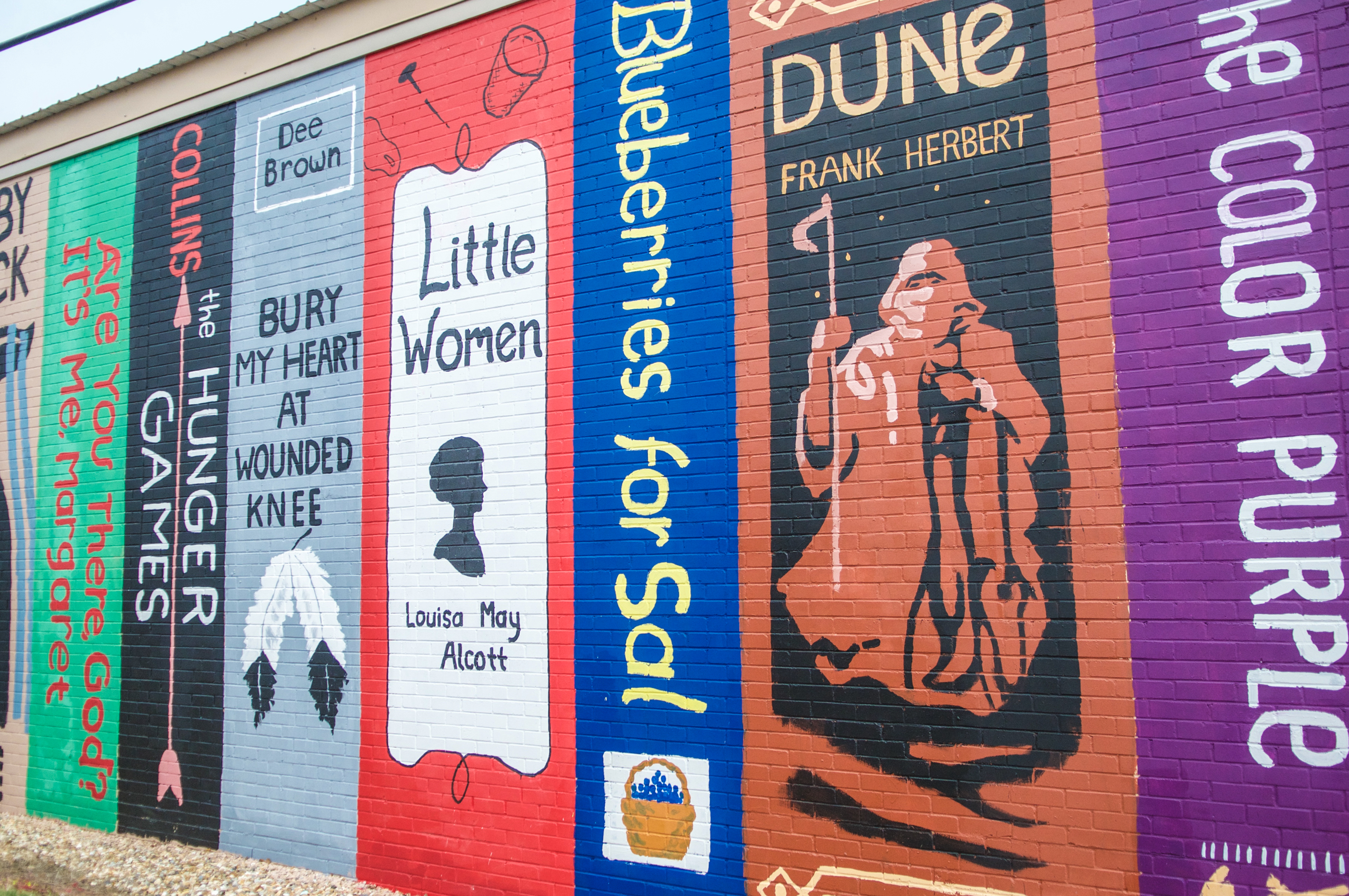 While in town, you can also visit the Two Rivers Museum. This stop includes exhibits and artifacts of southwest Arkansas and is home to an impressive Civil War gun exhibit. There is also a mural featured on the outside of this museum, which was also painted by Pletcher. Across the railroad tracks from the museum is the Little River County Courthouse, which is listed on the National Register of Historic Places.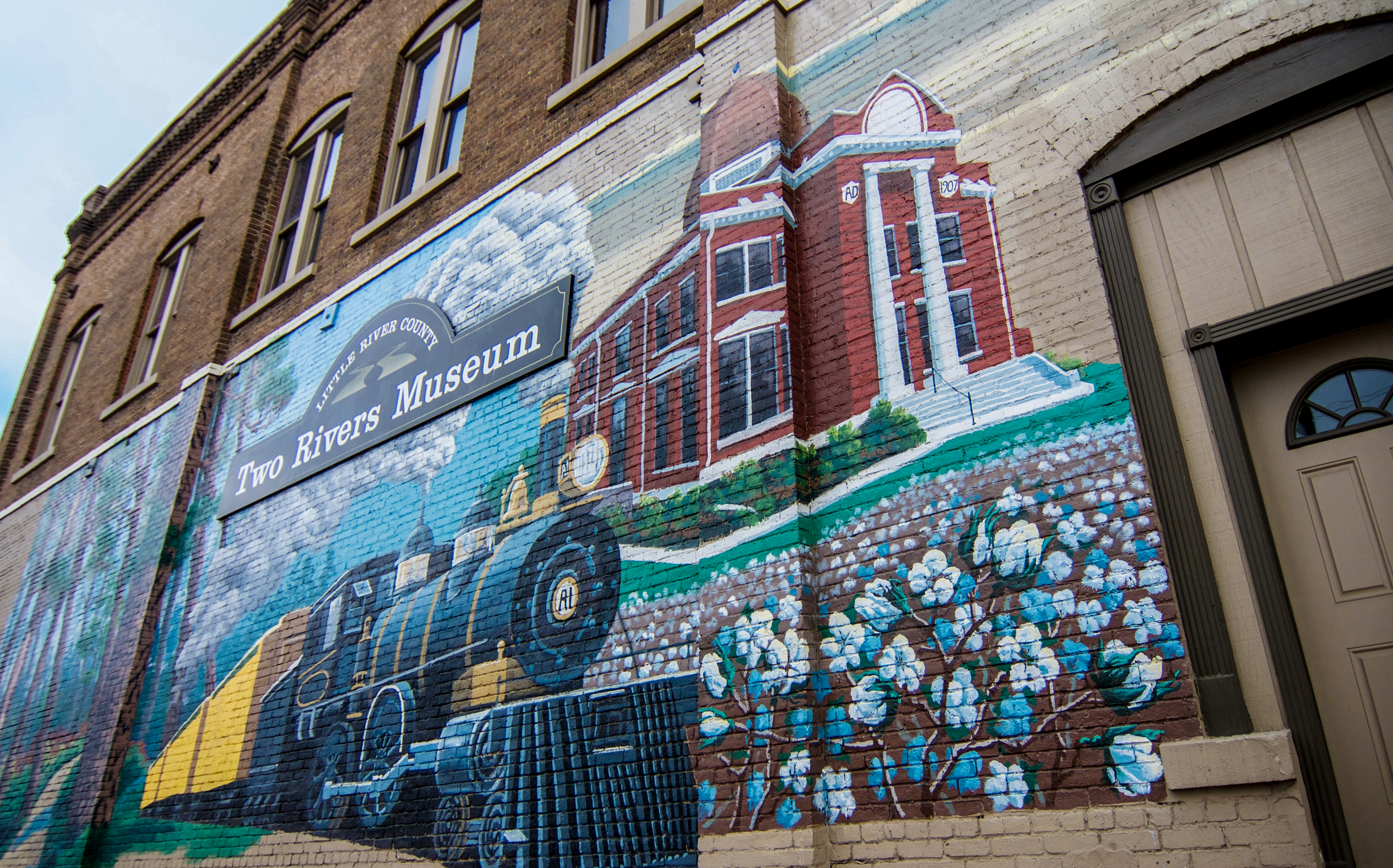 Pletcher also did another mural in town, which can be seen on the outside of an antique store called the Cotton Seed Market. The store is located in the historic Kaufman building, which used to house Kaufman Seeds.  The mural is made to look like the outside of a storefront. Pletcher's work can also been seen in nearby Texarkana, on the Scott Joplin mural.
Ashdown is located in Little River County, which got its name from the Little River, which flows into the Red River near Texarkana. Millwood State Park is also in Ashdown, and the state park is well known for its birding and fishing.
For more information on the town, you can stop by the Little River County Chamber of Commerce, located in a former railroad depot, at 180 E Whitaker Street.