A Cultural Itinerary in Pine Bluff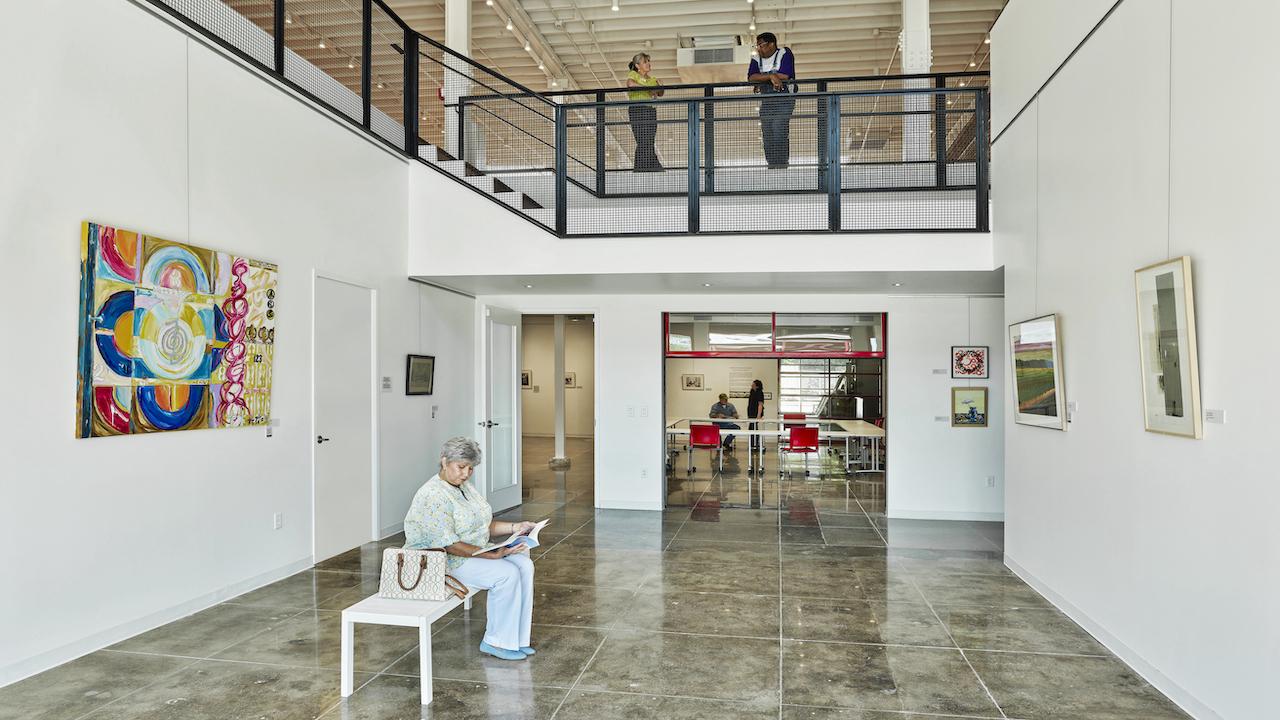 During its heyday, Pine Bluff led the way in culture and commerce in Arkansas. Entrepreneurial ventures thrived along what was once called "Black Wall Street," and Pine Bluff's nightlife hummed with famous blues and jazz musicians playing a variety of glittering venues downtown and raucous juke joints throughout the surrounding countryside. 
Times have not always been kind to Pine Bluff, but for the past decade, it has been a community on the rise. Investment in infrastructure, beautification and economic renewal is everywhere. A new generation of visionaries - many of them born and raised right here - have stepped into the forefront to scrub away past decay, revealing a gleaming, rich history underneath. To visit Pine Bluff today is to get a taste of its storied past and a vision of its unlimited future, particularly when it comes to the arts.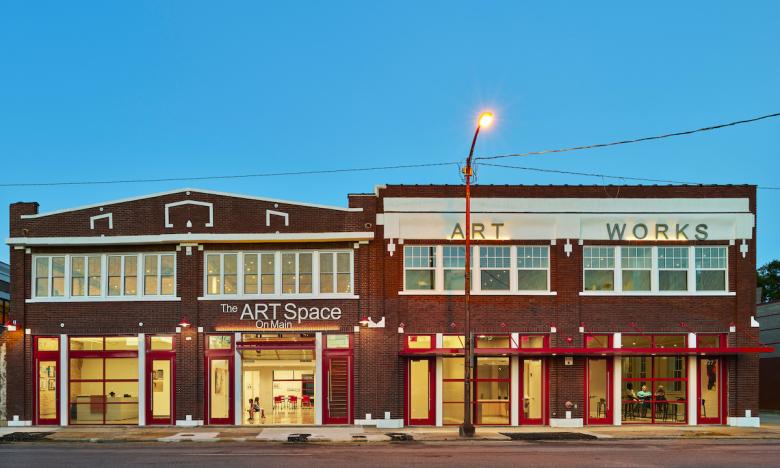 Start your adventure downtown with a visit to ART WORKS and ARTSpace (627 South Main and 623 South Main, respectively), side-by-side ventures of the Arts & Science Center for Southeast Arkansas (ASC). The spaces are located in a pair of renovated 100-plus-year-old buildings that are themselves works of art. Awarded for adaptive reuse by the regional chapter of the American Society of Interior Design, the buildings join ASC's main building at 701 Main Street to comprise the ARTx3 campus and initiative.
ASC's programming and events run the artistic gamut - browse a gallery exhibit, feel the passion of a slam poetry recitation, catch a play or indulge your own creativity with a topical lecture or class on various art forms. The annual Crossroads Cultural Festival is a particular highlight of the ASC calendar - three days immersed in the region's French, Quapaw and African American cultural heritage. Explore how these influences come together to form contemporary culture through the lens of film, music, dance and living history.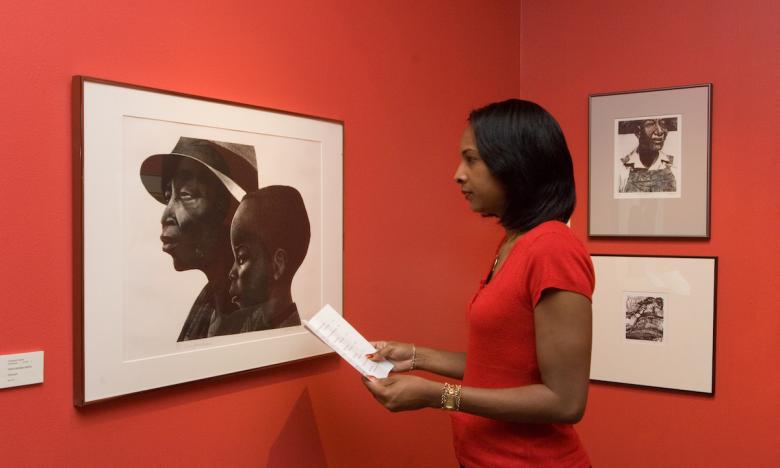 Take in these events through ARTx3 facilities, including a retail gallery, black box theater with ticket and concession bar, open gallery and event space, an outdoor event and garden area, artist apartments with studios, a workshop for classes, costume shop and computer lab.
While here, you'll also find the headquarters of the Delta Rhythm & Bayous Alliance. Located at the UAPB Business Incubator (615 Main Street), this non-profit is dedicated to preserving and promoting the musical legacy of the Mississippi Delta. The blues are a complex musical compass divining the faith, culture, politics and social issues of the time, and Pine Bluff has played a central role in fostering this art form. As a mandatory stop for traveling blues acts, artists played the local Rainbow Club, Jack Rabbit Club, Masonic Temple and many other venues. The area also birthed several blues greats, including Joshua Altheimer, "Big Bill" Broonzy, Casey Bill Weldon, J. Mayo "Ink" Williams and Bobby Rush, to name a few.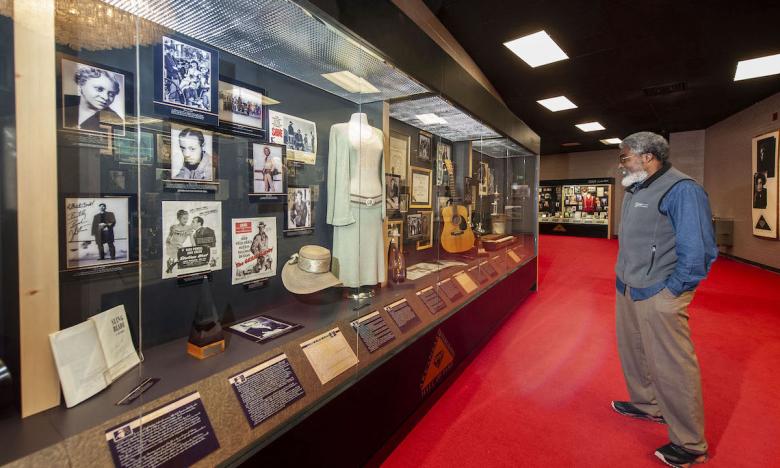 The Delta Rhythm & Bayous Alliance, with the support of Explore Pine Bluff, has gathered a special collection of artwork called "Runaway Blues," depicting parallel paths of slavery and the blues. As Union forces encroached into Arkansas during the Civil War, General Samuel Curtis established Slave Refugee Camps, also known as Contraband Camps, as safe harbor for runaway slaves and those emancipated by the Union Army. At its height, Pine Bluff had almost three times the number of its population in slavery refugees, hailing from multiple states and bringing their own brand of musical stylings with them. Among them were the parents of Sippie Wallace, who would become one of the biggest blues voices of the 1920s, and her family's story is among those told in the exhibit, captured in original works of art by multiple commissioned Pine Bluff artists all located inn the ARTSpace.
Located near ARTx3 lies the Arkansas Entertainers Hall of Fame (1 Convention Center Plaza), honoring native Arkansans who left their marks on TV, film, music, dance and the written word. Here, you'll find a fascinating collection of memorabilia from numerous entertainment genres, including published works by John Grisham, musical instruments owned by Levon Helm and Jimmy Driftwood, and items from the sets of TV shows "Coach," "Designing Women" - both with Arkansas ties - and from the movie "Sling Blade" by Arkansas native Billy Bob Thornton. Best of all, admission is free!
Throughout downtown, you'll also find multiple murals created as part of the Murals on Main project launched in 1992 by Pine Bluff Downtown Development. These scenes tell the story of the city from frontier days and the life of Quapaw tribal chieftain Saracen (located at Barraque and Main streets), whose rescue of pioneer children kidnapped by a warring rival tribe is an important tale of the community's history. Another mural (209 Main Street) pays tribute to film cameraman Freeman Owens and early movie cowboy Max "Broncho Billy" Anderson, both of whom lived in the city. Other scenes include homages to local industry, including agriculture, technology and transportation, and a view of the city's downtown circa 1888.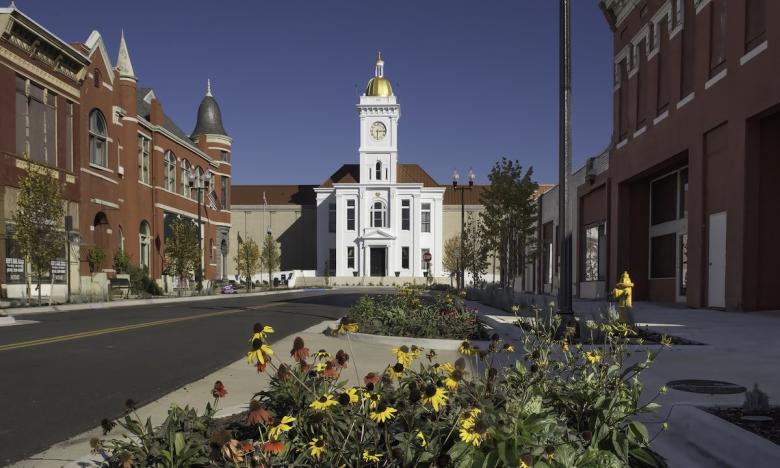 Finally, a leisurely drive through Pine Bluff's neighborhoods will also yield an architectural feast for the eyes. Examples of Romanesque Revival, Gothic, Queen Anne, Art Moderne and Victorian design can all be found in the city. Particular jewels to check out are the Jefferson County Courthouse, built in 1856 (101 West Barraque Street), and the Community Theatre (207 West 2nd Avenue). Built in 1889 as a mercantile, Community Theatre converted to movies in 1922 and is today the oldest one-screen movie theater still operating in Arkansas.
When you think of legendary excursions into the arts, think Pine Bluff, the center of Arkansas' Land of Legends. Visit ARLandofLegends.com for itineraries and additional ideas to plan the perfect visit.