Discover Arkansas' Land of Legends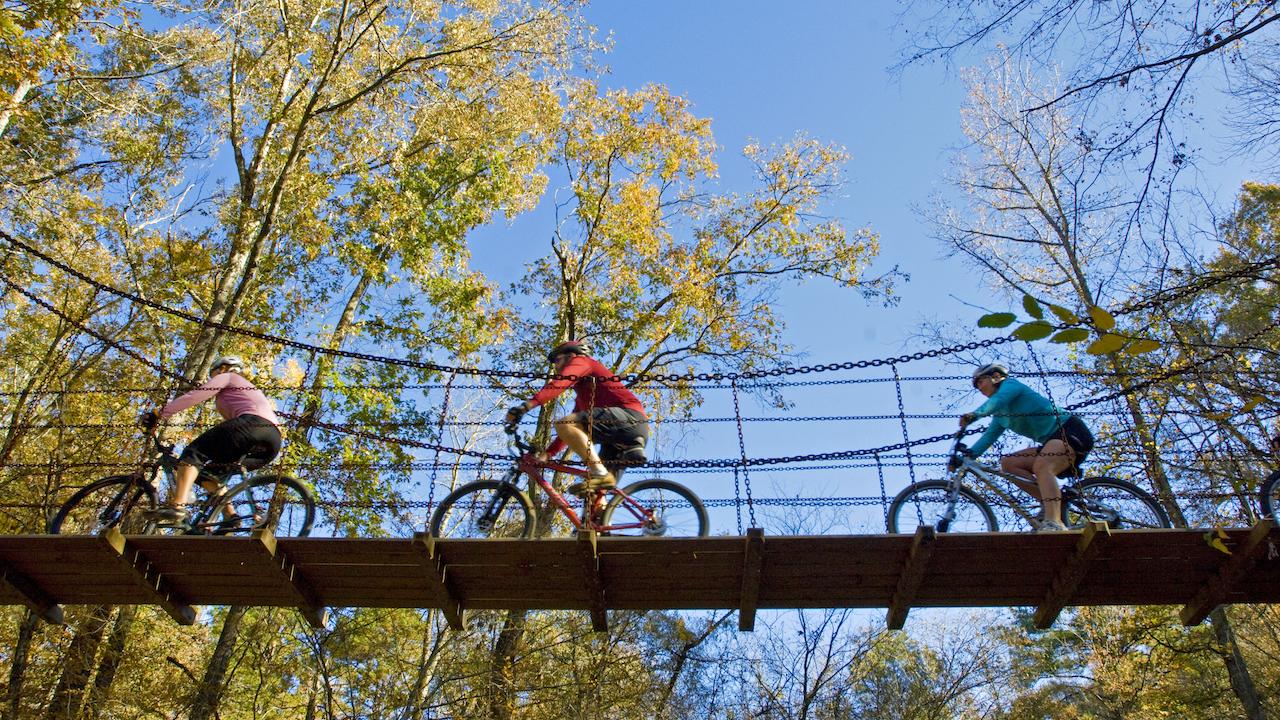 Whether it's culture, history or just outdoor fun, Arkansas' Land of Legends is a charming and surprising experience that will keep you busy as long you want to stay.
Carrying a tune
Some legends actually turn out to be true. A cultural crossroads with a history richer than its fertile soils, Arkansas' Land of Legends is the name given to an area spanning four counties and nearly two centuries. Made up of four Delta counties—Jefferson, Grant, Lincoln and Cleveland—this land is where many American legends have their roots.
It's impossible to overstate the significance of Arkansas musicians to the American story. From country legends like Johnny Cash and Charlie Rich to old bluesmen like Bobby Rush to R&B superstar Al Green—musicians and songwriters from a wide range of genres have called this place home. The Blues grew up here, and a generation later they had a child of their own…Rock 'N' Roll.
Today, the best venue for catching both the old Blues men, the Southern rockers, and everything in between, is the Arkansas Entertainers Hall of Fame in Pine Bluff. The outfits, the instruments, the gold records—they're all on display here. There's even an animatronic Johnny Cash to play you a tune. And musicians aren't the only legends to see. Other cultural icons like John Grisham and Lum & Abner are part of the show.
All aboard
There's something about trains that is fascinating and exciting to adults and kids alike. The Arkansas Railroad Museum in Pine Bluff has beautifully restored locomotives, cabooses and boxcars from every era on display. Located inside the former Cotton Belt Route machine shop, the building itself is a part of Arkansas railroad history.
A half-day trip for the whole family, the museum stretches more than 70,000 square feet and features two display galleries and 17 tracks. Exhibits showcase meticulously restored locomotives, rolling stock and auxiliary cars. Surround yourself with sensations of the old-time railroad. You can even climb up and explore these amazing machines. Best of all, admission is free! Check the website for availability.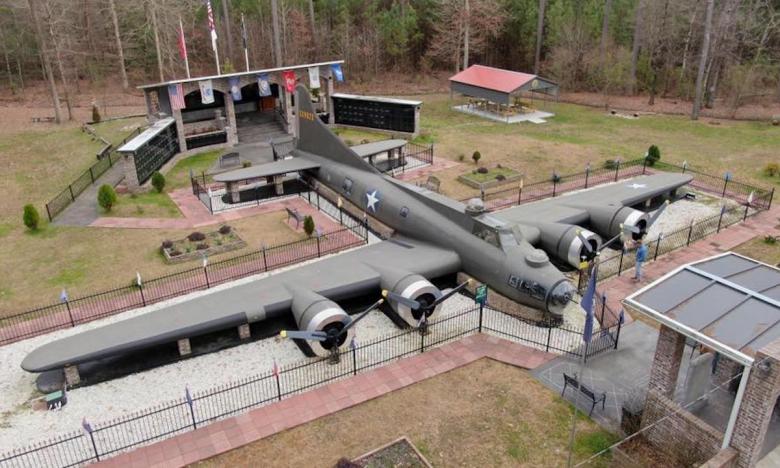 Trains aren't the only impressive machinery to be found in the Land of Legends. Just up the road near Sheridan is a little-known chapter of WWII history. The B-17 Memorial honors the 1943 crash of a B-17 bomber en route from Kansas to Florida and on to Europe. Today, a full-size replica of the B-17 commemorates the fallen crew and aircraft.
History in action
Arkansas history is very much alive and well at the Pioneer Village in Cleveland County. Featuring characters in period costume, the experience will take you through log houses, a blacksmith shop, even an old post office. Let the kids see what an 18th-century classroom was like! Talk to the locals and hear charming stories about everyday life when The Natural State was a little more…natural.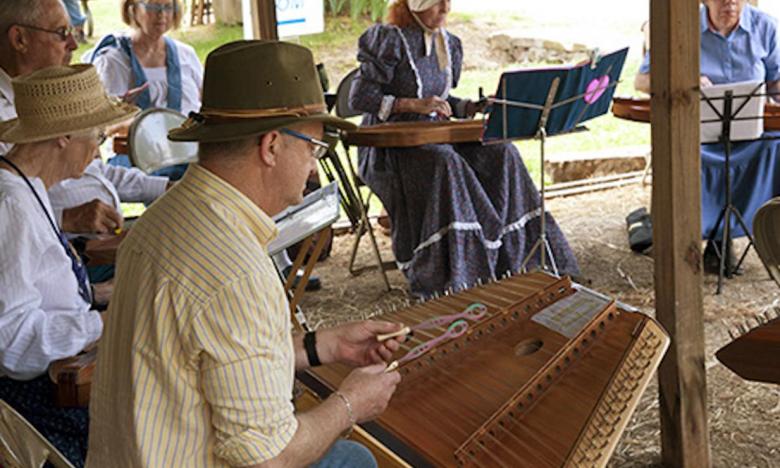 There's probably no better place to get a sense of Arkansas life over time than the Grant County Museum. Absolutely packed with artifacts from every walk of life—from daily life to sports to Civil War history to actual wildlife—there's a little bit of everything to see here, and then there's a lot more. The whole family will enjoy this stop. Be sure to carve out a few hours to get a good sense for the place especially their collection of military vehicles and antique automobiles.
Outdoor fun
When you're ready to get outside and enjoy the fresh air in the Land of Legends, you have lots of opportunities for sun and fun. Lake Saracen is a 500-acre lake in downtown Pine Bluff. Popular with fishers, hikers, cyclists, picnickers and most everyone else, the lake regularly hosts fishing tournaments and a fantastic farmers market.
Cane Creek State Park sits right where the delta meets the plains. A very popular spot for hikers and bikers of every skill level, the Lincoln County park features miles of trails as well as 29 campsites. Kayaking and canoeing are favorite pastimes here too, and there are plenty of good fishing spots available from the pier if you want to stay dry. Nearby you'll find Bayou Bartholomew, the world's longest bayou and a great place to see wildlife and enjoy the trails.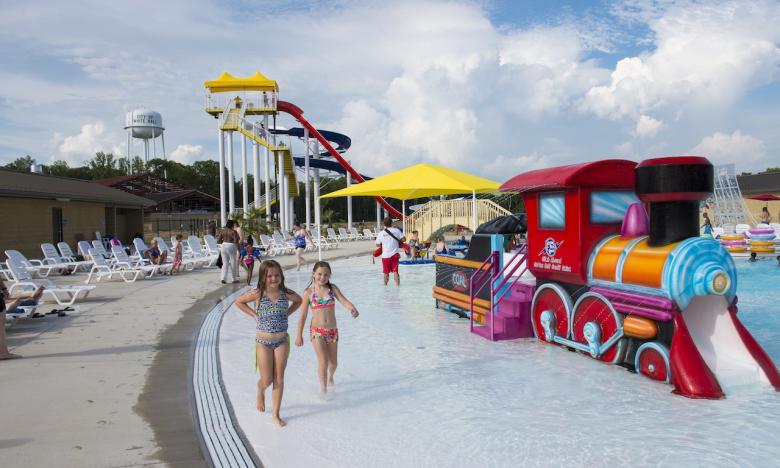 If the kids love the water, there's no better destination than Crenshaw Springs Water Park in Jefferson County! Featuring thrilling water slides for kids of all ages, even a section for toddlers, this super clean, very well-maintained facility has lifeguards everywhere to keep an eye on the kiddos and everything running smoothly. There's a great snack bar with burgers and snacks and sweets. There's even rock climbing!
Experience the legend
An open mind and an open schedule will lead you to cultural treasures you never knew to look for. Follow in the footsteps of legends and write your own chapter in Arkansas' Land of Legends. Visit us at ARLandofLegends.com to plan your trip.