Sponsored Article
Experience the arts in Central Arkansas
Welcome to the newly reimagined Arkansas Museum of Fine Arts (AMFA), the largest cultural institution of its kind in the state. Founded in 1937 in the heart of the city's oldest municipal park (MacArthur Park), AMFA offers a unique blend of visual and performing arts and has a longstanding tradition of inspiring and educating both native Arkansans and visitors from around the globe.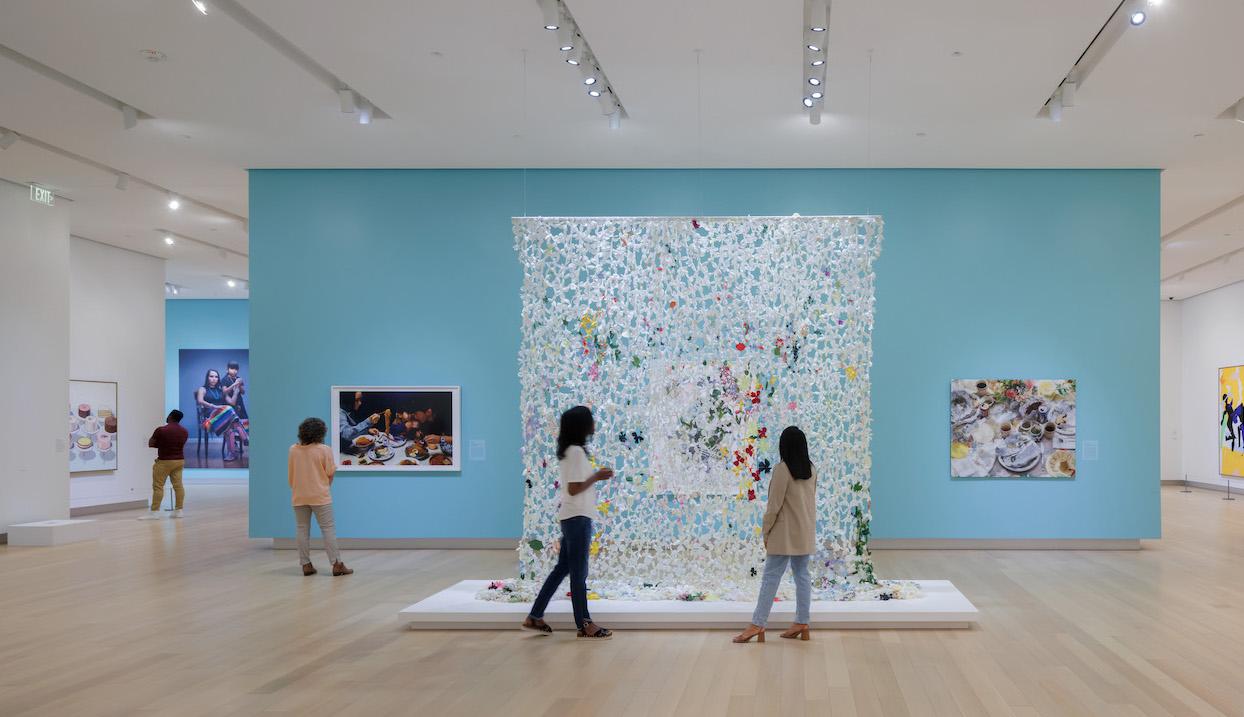 Unveiled in April 2023, the new AMFA is a 21st-century museum that embodies its mission of inspiring and fostering community. AMFA was recently named "America's most inviting art museum" by Forbes. The welcoming building, designed by the internationally acclaimed architectural firm Studio Gang—and vibrant grounds with native plants, walking paths, and outdoor sculptures—connect museum views to the natural beauty of Arkansas. Alongside captivating exhibitions, the museum also provides a multitude of classes in the Windgate Art School, programming for all ages and inviting spaces for socializing and connecting.
Explore the galleries
AMFA shines as a cultural beacon for the region, offering an impressive permanent collection that spans the early Renaissance to contemporary artists from the South. As the only art museum in Arkansas to collect internationally, AMFA has approximately 14,000 works in its permanent collection with an emphasis on drawing and contemporary craft. These works of art are on a periodic rotation, meaning there's always something fresh to see.
Among the many notable works on view in the Harriet and Warren Stephens Galleries are Standing Bull (1958) by Elaine de Kooning and Dos Mujeres (1914) by Diego Rivera, as well as artworks by Edgar Degas, Berthe Morisot, and Pierre Auguste Renoir. Visitors can also experience Together, an inaugural exhibition celebrating the return of the community to the beloved art museum. The Art Perch, a 32-foot window viewable from 9th Street, features Spring Song, a bold-color, site-specific installation featuring monumental flowers by artist Natasha Bowdoin. Walk through the fully accessible space at your own pace or take the 45-minute guided tour that starts at 1 p.m. on Saturdays and Sundays.
See a show
Opportunities for performing arts abound at AMFA. Introduce little ones to the magic of the stage with the museum's Children's Theatre programming, which often brings well-known literary titles to life. The enhanced theater will now have additional offerings, including concert series as well as touring productions for youth. Throughout the year, programming partner companies-in-residence, such as the Arkansas Cinema Society and Ballet Arkansas, will also be open to ticketed audiences. Check the event calendar for complete show listings.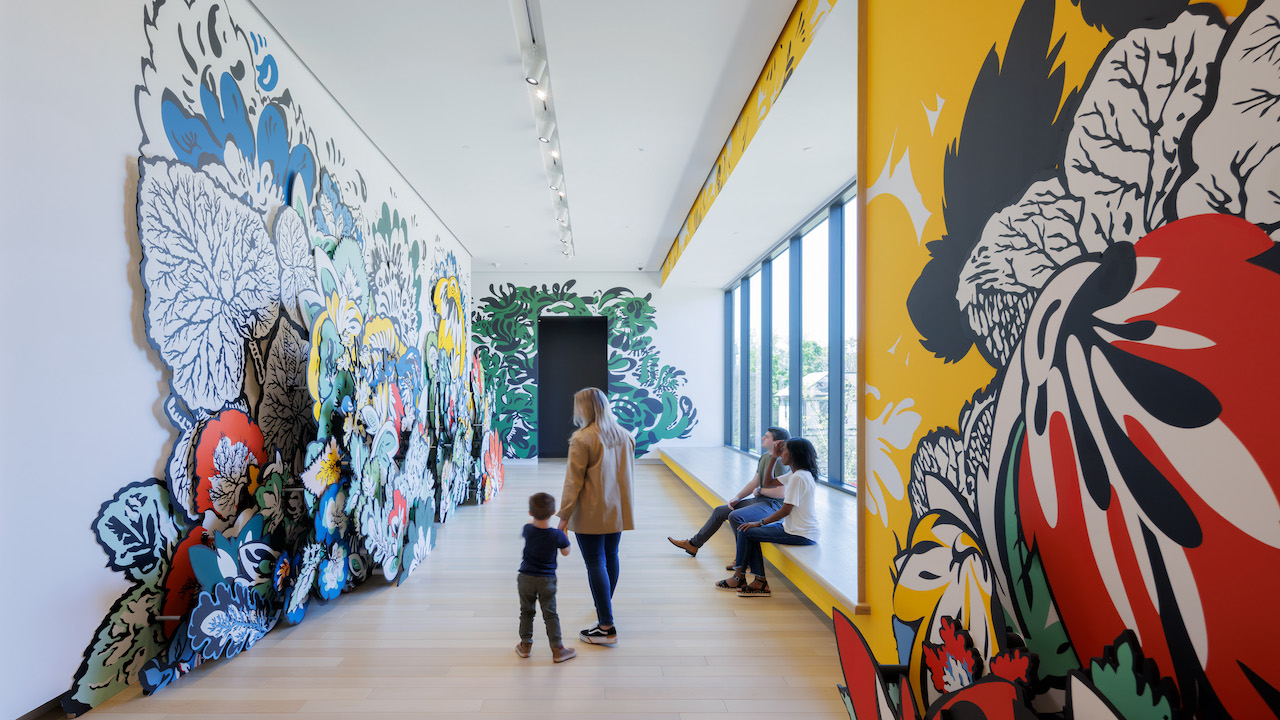 Learn to make your own art
For one night, a season, or a year-long experience, the Windgate Art School is Arkansas's destination for art instruction. Visitors to the city can enjoy a special one-night art introduction on a variety of topics from jewelry making to learning to throw pottery on the wheel. If you're a local resident, enroll in semester-long classes, including drawing, painting, ceramics, creating with glass and metals, woodworking and more. Classes and workshops are available for all ages and skill levels. The school is also home to the Robyn and John Horn Gallery, which features engaging temporary exhibitions such as the current display, Intentional Risks by contemporary American artist Chakaia Booker. Learn more about art classes and the museum's programs here.
Dine, shop and gather
Whether you're visiting the galleries or simply looking for a delicious lunch in downtown Little Rock, head to Park Grill, the museum's full-service, on-site restaurant. You'll find a seasonal menu inspired by local flavors along with a stunning view of the park with indoor and outdoor seating. Reservations are recommended for lunch, which is served from 11 a.m. to 2 p.m., Tuesday through Saturday and from 12 p.m. to 2 p.m. on Sunday. Park Grill is also open for light dinner bites from 2 p.m. to 8 p.m., Tuesday through Saturday and 2 p.m. to 5 p.m. on Sundays.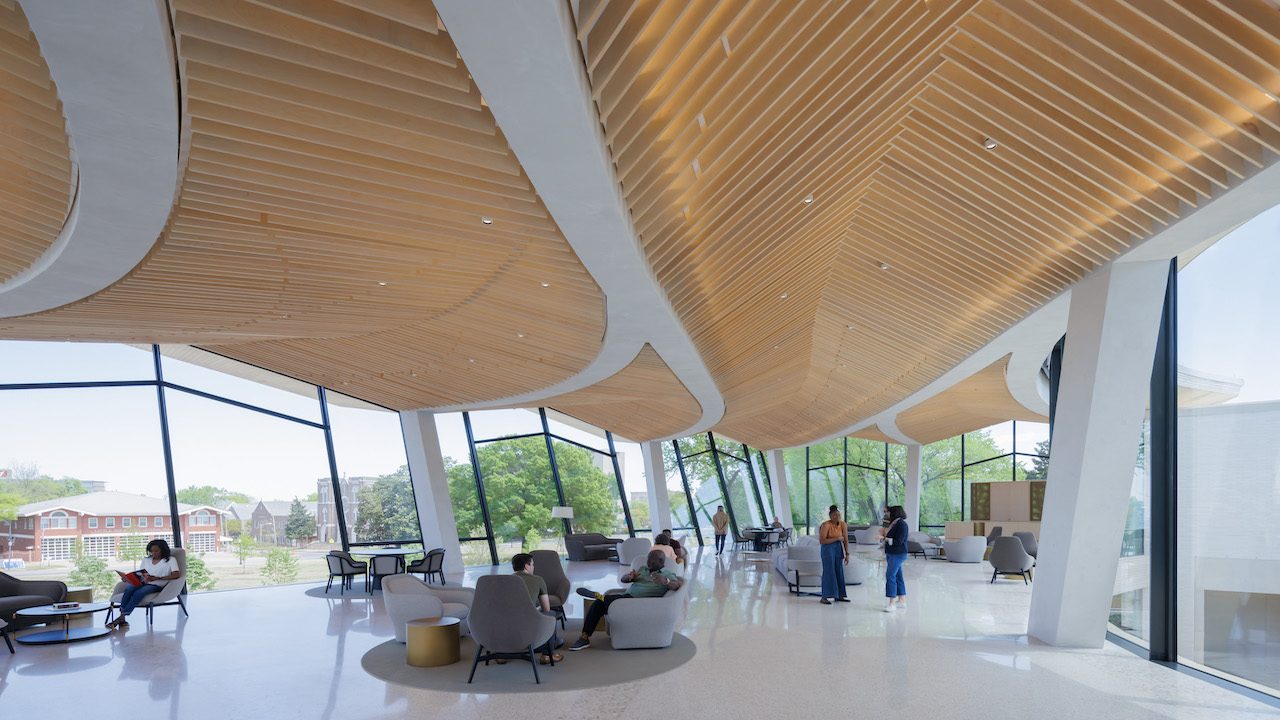 When you finish dining, be sure to pop in at the Museum Store, which features items inspired by the art and artists on view in AMFA. Find a souvenir to commemorate your trip or remind you of a favorite piece you saw while touring.
As a part of the museum's mission to build community, the Cultural Living Room is a must-visit stop on a tour of the recently opened facility. Touted as "AMFA's signature community space," the living room invites you to relax and socialize with a cup of coffee or cocktail in hand. It offers panoramic views of the courtyard, the building's historic 1937 facade and MacArthur park, acting as an ever-evolving piece of art itself.
Walk the grounds
The art doesn't end when you exit the building. Don't miss the opportunity to stroll through the museum's serene setting. Numerous outdoor sculptures are visible from walking paths that wind their way around the building and through the park. It's a beautiful way to conclude your trip to Arkansas's top art attraction.
Admission to the museum is always free The Arkansas Museum of Fine Arts is open Tuesday through Saturday, 10 a.m. - 8 p.m. and Sunday, 12 p.m. to 5 p.m. Whether you're local to Little Rock or visiting from afar, don't miss this top cultural destination in Arkansas.
All photography by Iwan Bann.