The Fairfield Four and The Martins Headline Arkansas Delta Family Gospel Festival in Helena-West Helena
httpv://www.youtube.com/watch?v=-fOmKNOeJpc
Music is a very important part of the culture of the Arkansas Delta, but no genre more so than gospel. Back in 2000, the Delta Cultural Center in Helena-West Helena hosted the first Arkansas Delta Family Gospel Festival in an effort to highlight the importance part gospel music has played in the region and its impact on other musical genres.
This year's gospel festival takes place on Saturday, May 18, on the Cherry Street Pavilion in historic downtown Helena. The Fairfield Four and The Martins are event headliners. The event is free and open to the public.
Organized in 1921 in Nashville, Tenn., the Fairfield Four are the most distinguished proponents of traditional African-American a cappella gospel singing working today. They were among pioneers of African-American gospel groups that used radio to reach broader audiences, influencing both sacred and secular vocalists across the country, among them blues singer B.B. King. Today this multiple Grammy winning group is best known for their appearance on the soundtrack and on screen in the Coen Brothers film, O Brother Where Art Thou.
Recognized as one of Christian music's most talented trios, The Martins (siblings Joyce, Jonathan, and Judy) grew up in rural Arkansas and began singing in their home church. During the 1990s, The Martins rose to national and international success, showcasing their stunning and distinctive harmonies before a vast array of audiences, from Bill Gaither's award winning Homecoming Video and Concert Series to the White House to Carnegie Hall. Over the years the trio garnered six Dove Awards from the Gospel Music Association, a Grammy nomination and multiple hit songs. After a 10-year hiatus from touring together and recording individually, the siblings reunited with renewed energy and enthusiasm. Their most recent recording, "New Day," was a collaboration with producer and multi-platinum-selling Rascal Flatts member Jay DeMarcus.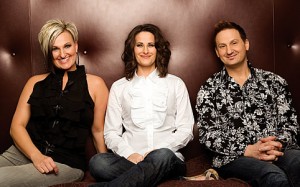 Originated in the mid-1980s as a revival crusade team, Apostle J.L. Cash and Praise are also scheduled to appear. Their music has been described as "R&B gospel with a contemporary flair, but traditionally anchored." Based in Florida, they have traveled extensively around the country and abroad. The group was featured in Tyler Perry's first stage play, I Know I've Been Changed, and performs regularly at Disney World's House of Blues, entertaining patrons at the Sunday Gospel Brunch.
With ten #1 songs and numerous Top 20 songs, The Whisnants bring the popular Southern Gospel sound to the stage. Since 1970, this Morganton, North Carolina-based group has been singing and ministering through song across the United States and Canada.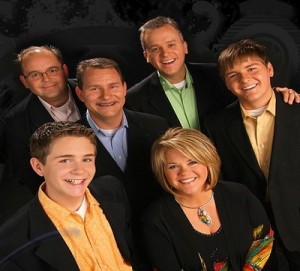 Raised in West Helena, Ark., Joseph Wheeler is a contemporary gospel singer and songwriter whose early musical influences include Jackie Wilson, Sam Cooke, and The Commodores. He received a Master's Degree in Divinity from Interdenominational Theological Center in Atlanta, and served as Minister of Music at Greater New Hope Christian Assembly in Stockbridge, Ga. A self-taught pianist, Wheeler is a talented and electrifying performer.
Other local and regional acts include the Gospel Wonders of Brinkley, the Eternal Light Singers from Marianna, the Delta Jubilaires of Forrest City, Young N Ready from West Helena, and Gospel Soul from Barton.
For more information, log on to www.DeltaCulturalCenter.com or call the Delta Cultural Center at (870) 338-4350 or toll free at (800) 358-0972.