Family Friendly Bike Rides in the Delta
Spring is in our sights…temperatures are warming up and it's time to get outside and have some fun. Why not grab your bike and enjoy the beauty of the Arkansas Delta?
One of the newest outdoor attractions in the Arkansas Delta is Big River Crossing in West Memphis. Open less than 18 months, over 300,000 have trekked across the nearly mile-long walkway. The Big River Crossing has the distinction of not only being the longest public pedestrian bridge across the "Father of Waters," it is also the country's longest active rail/bicycle/pedestrian bridge. The unparalleled views of the mighty Mississippi from the walkway are unlike most that visitors have seen before. So whether you're a biker, runner, or walker, the Big River Crossing offers a great way to get some exercise and some great views of the Mississippi River and the Arkansas Delta. Check out www.bigrivercrossing.com to learn more.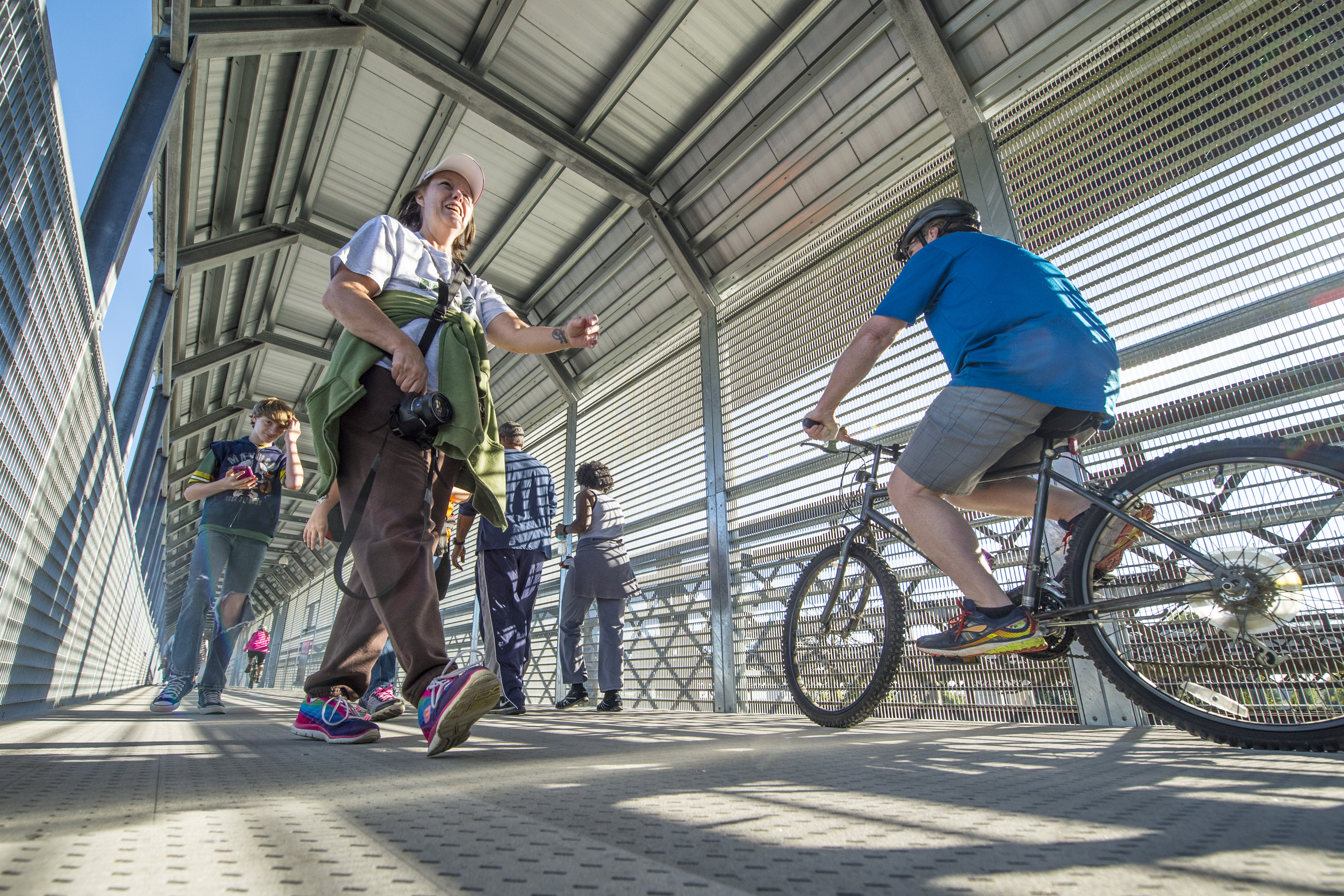 ​
The Delta Heritage Trail State Park near Helena-West Helena offers a great way to see the natural beauty of the Arkansas Delta. The DHT is being developed in phases as part of a "rails-to-trails" initiative, where former railroad lines are converted to pedestrian and bicycle routes. When completed, the trail will total nearly 85 miles, making it one of the longest bike and pedestrian trails in the state. The first 21 miles of trail have been completed from near Lexa to Elaine. The compacted, crushed rock trail leads through a shaded canopy of native hardwoods, alongside agricultural fields, and across streams, providing not only a great ride or run, but also boundless opportunities for wildlife watching! And if you don't own a bike, no worries! You can rent one at the parks visitor center. Log on to www.arkansasstateparks.com/deltaheritagetrail for more information.