Fresh Produce at Central Arkansas Farmers Markets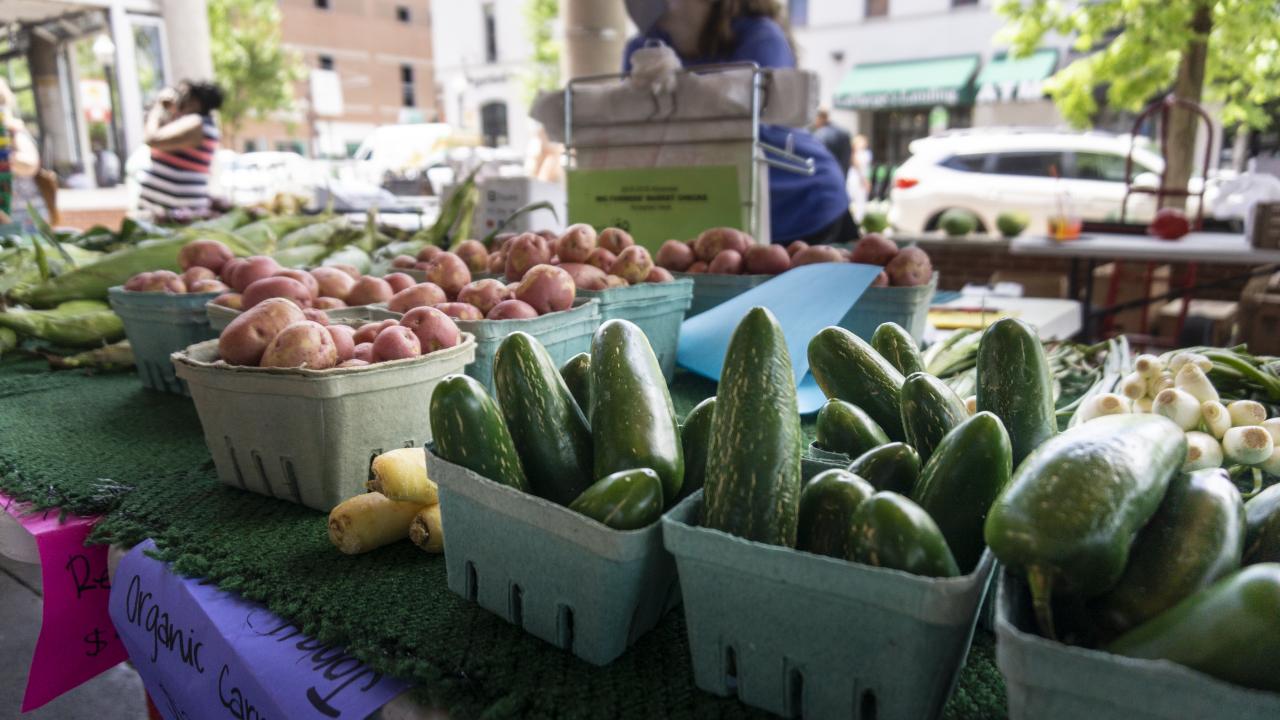 One of the absolute best things about summer in Arkansas is the abundance of fresh produce found at farmers markets about the state. There's nothing quite like home-grown foods and they are plentiful now.
Here are some of the larger markets in Central Arkansas. Conway has a new location for its market and it's back downtown on Front Street. All of the items offered must be produced in Faulkner Country or within a five mile radius. Some of the items offered include freshly baked goods such as muffins and breads using locally grown blueberries, pecans and zucchini. Available produce will include squash, cucumbers, potatoes, onions and green beans. As the summer progresses, additional crops will be added as they become available, including tomatoes, watermelon and more.
The Little Rock Farmers Market has been in various locations since 1974. Permanently housed now in the River Market's outdoor pavilions, the shopping adventure showcases fresh produce, plants, flowers and locally prepared foods plus arts and crafts. New hours for this year are 7 a.m.-3 p.m. on Tuesdays and Saturdays. Over 50 vendors will be selling their wares.
The Bernice Garden Farmers Market, also in downtown Little Rock, is different from most in that is it open on Sunday. Located in the SoMa Historic District on Main Street, the Bernice features local growers who have sustainably-raised fruits and vegetables along with cheeses, berries, herbs and nuts. Artists, musicians and food providers are also a part of the market.
Only Arkansas-grown items are found at the Argenta Farmers Market in downtown North Little Rock. The produce is certified as coming from family farmers around the state. Vegetables, fruits, meats, homemade cheeses, greens, tomatoes, free range eggs, flowers and plants are just a few of the items found here. Live entertainment, homemade jellies, soaps, freshly ground corn meal and grits can also be found here.
The Martin Street Youth Center in Jacksonville is the site of the town's farmers market. The over 2,000-square-foot pavilion has fruits such as cantaloupe, strawberries and tomatoes along with corn, squash and other vegetables for sale. It's open Wednesdays and Saturdays from 6 a.m. to noon.