Get inspired at Petit Jean State Park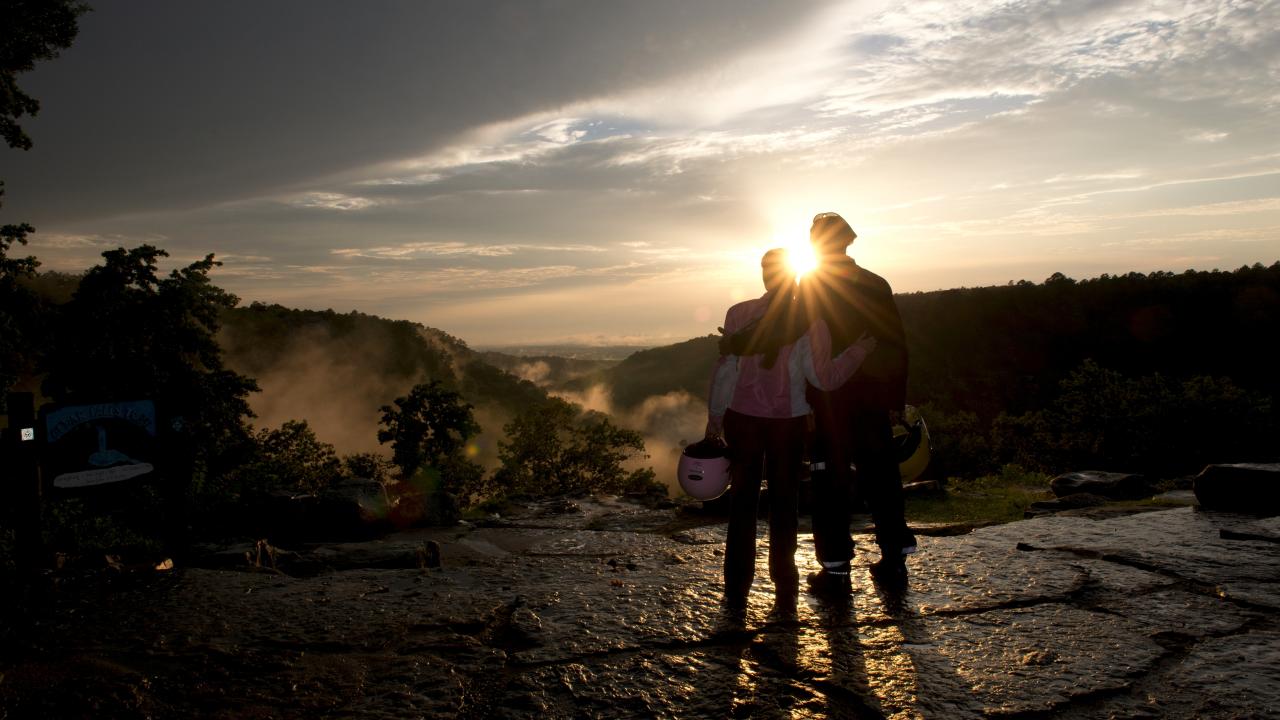 Petit Jean State Park in Morrilton is a great option for a romantic getaway. Rising above the Arkansas River Valley, Petit Jean Mountain offers plenty of overlooks with gorgeous views. The beauty of the mountain is majestic—so much so that it even inspired the creation of Arkansas's first state park and with it our entire state park system.
Petit Jean State Park is Arkansas's first state park and is a tribute to the allure of the area. The park is home to historic Mather Lodge, a CCC (Civilian Conservation Corps) rustic-style mountain lodge overlooking Cedar Creek Canyon. The lodge features a restaurant with a view, cozy rooms and a fireplace in the lobby to keep warm. There are also cabins located along the bluff with views of the canyon you can stay at too. Or if camping is your thing, campsites can also be found here.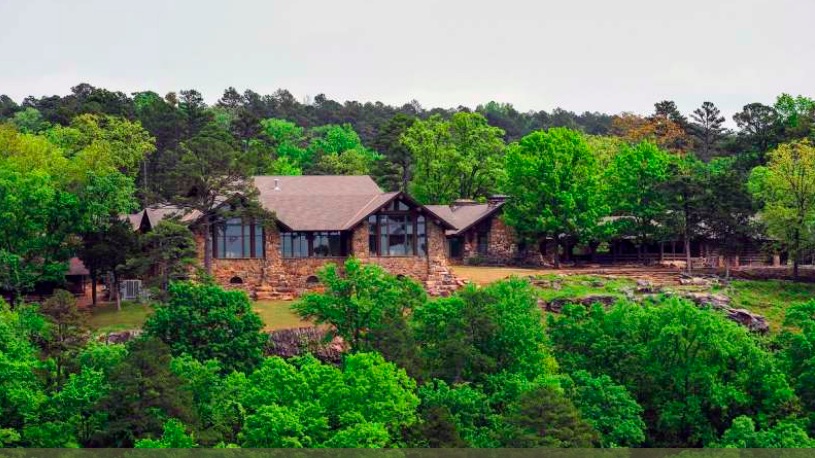 From the lodge, you can hike Cedar Falls Trail, which is 2 miles roundtrip, and catch a view of the epic 95-foot Cedar Falls, one of the tallest continuously flowing waterfalls in the state. A view of the falls can also be seen via the Cedar Falls Overlook.
The park is also home to canyons, bluffs, prehistoric markings and trails like Seven Hollows, which add to the beauty and adventure of your getaway. Lake Bailey offers a chance at fishing or kayaking and while at the park you can also visit Petit Jean's gravesite and overlook and learn about the legendary girl the mountain is named after. This location at Stout's Point is also a perfect place to enjoy the expansive and beautiful view of the Arkansas River below.