Get to know the Ouachita Trail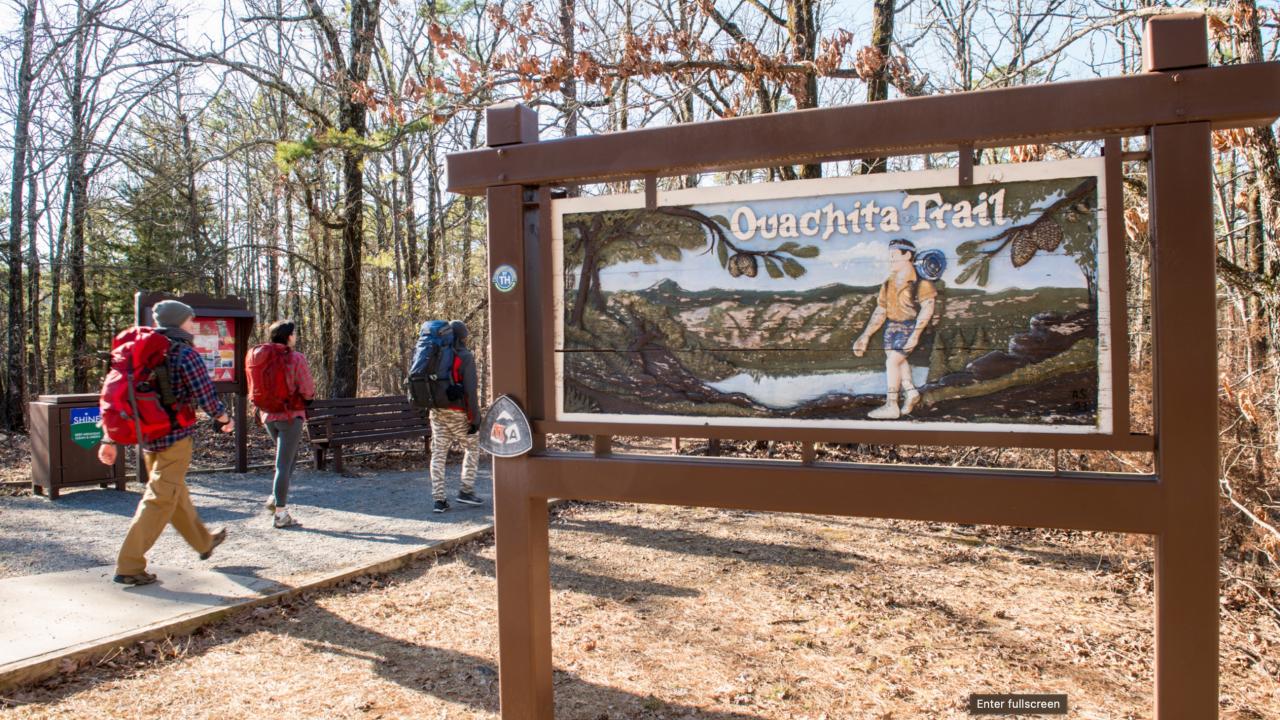 Enjoying time on a trail can be done year-round in Arkansas. Our trails are a great spot to behold the four seasons of Arkansas, including the beautiful fall months. Among the many trails you can find here is the Ouachita National Recreation Trail, or Ouachita Trail as most call it.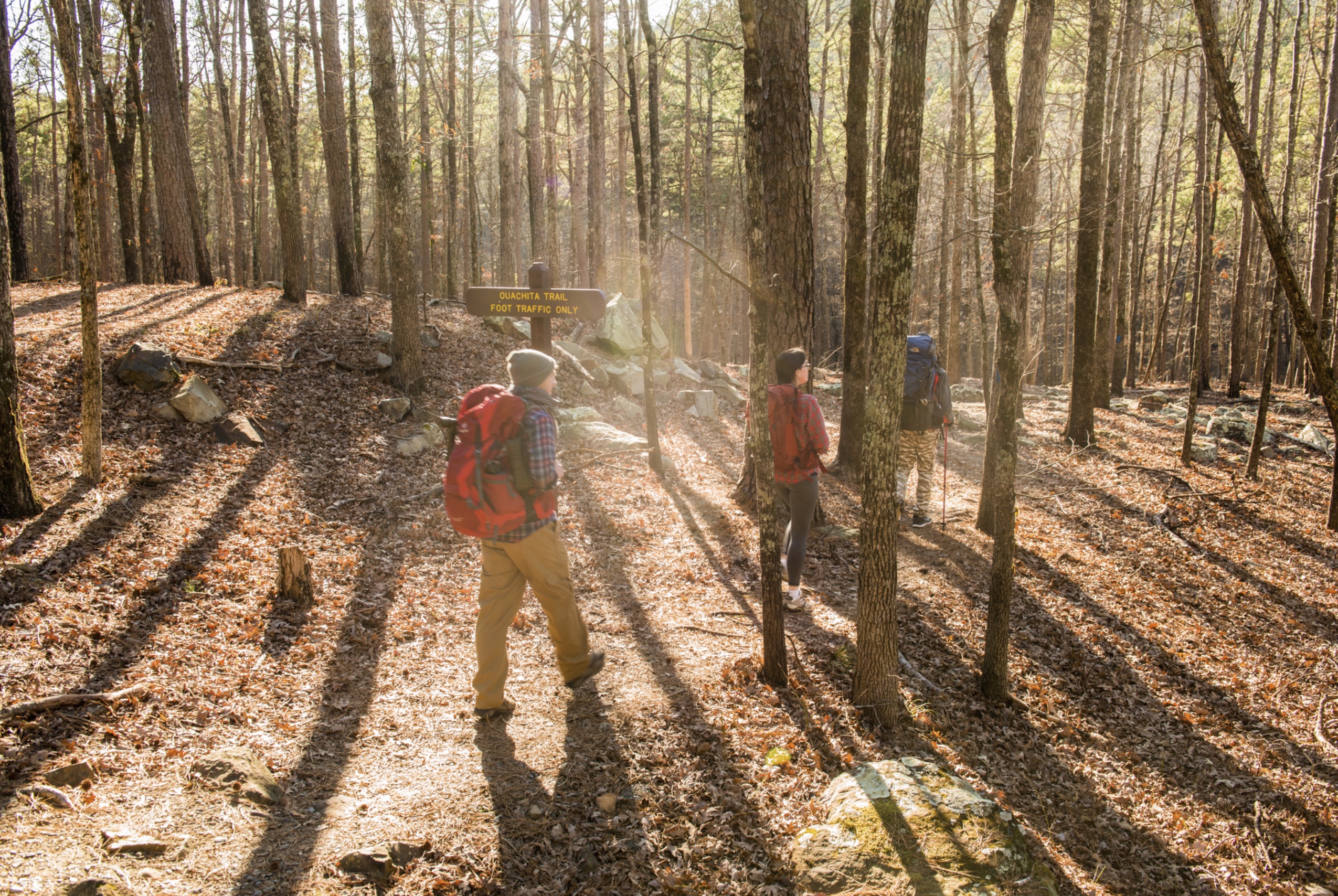 This trail is a big one and many backpackers put it on their to-do list for thru-hikes due to its mighty length: 223 miles through the Ouachita Mountains of both Arkansas and Oklahoma, though most of the route is in Arkansas. It goes from Talimena State Park in Oklahoma all the way to Pinnacle Mountain State Park in Little Rock, Arkansas. Speaking of state parks, this long trail also crosses Queen Wilhelmina State Park in Mena, Arkansas too.
The Ouachita Trail is popular with hikers, backpackers, trail runners, and also hunters during the hunting season. Speaking of this, be sure to wear orange if you use the trail during hunting season. Sections of the trail are also open to mountain bikes and this part of the route, which is a whopping 108 miles and listed as an Epic Trail by the International Mountain Bicycling Association, is the longest mountain biking trail in the state. 
The trail is versatile and can be a go-to for a quick hike or long distance backpacking venture. There is camping along the trail and even shelters too for camping or to enjoy a rest. The shelters are well built and have amazing names like Moonshine Shelter.
The history of the trail is interesting and you can read about it at the Friends of the Ouachita Trail website. This is an important organization that not only looks after the trail and helps maintain it, but also pays homage to the people that worked to make the trail a reality, including Art Cowley, who is referred to as the Father of the Ouachita Trail.