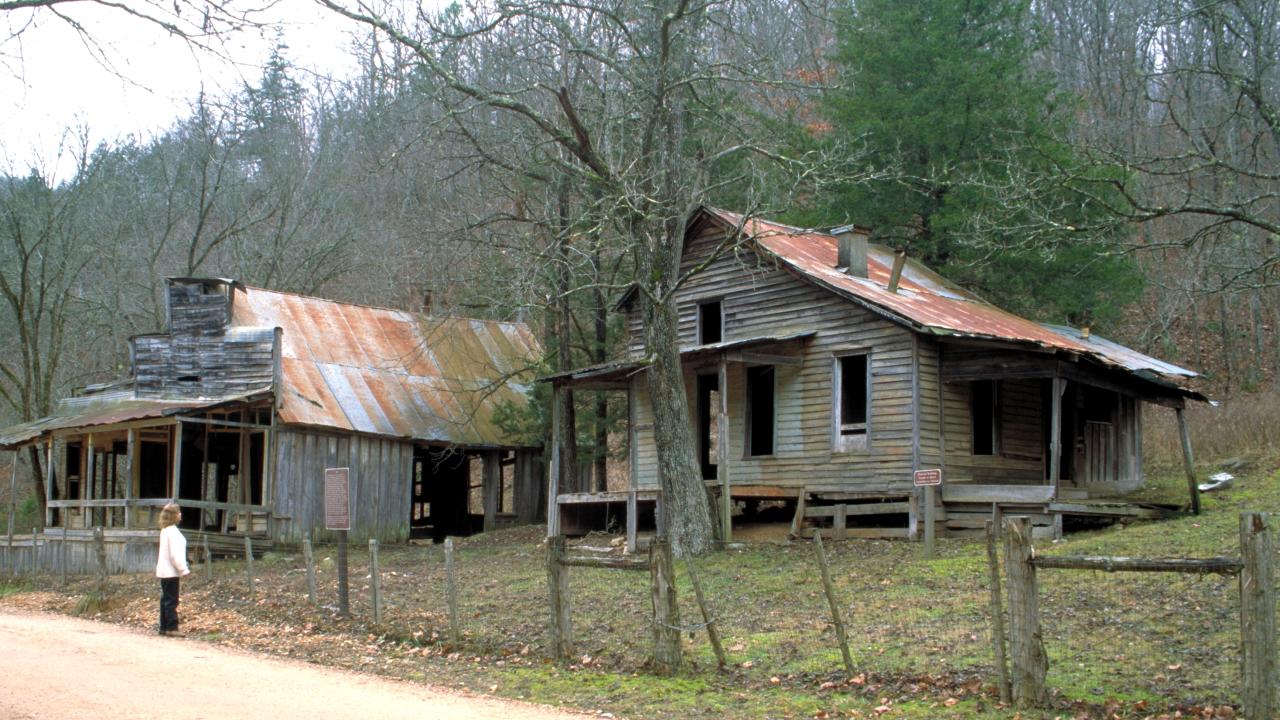 Old log cabins, remnants of rock wall foundations and once-upon-a-time homesteads can be found within the property flanking the Buffalo National River. When you venture to a remote area like this to enjoy a hike, it's hard to imagine that people could have lived in some of these areas. And yet, in the 1800s, some of these locations were thriving communities on trafficked paths.
One such community worth a visit is the ghost town of Rush, a 1300-acre historic mining district that includes the buildings, structures, roadways and mines of the Rush mining area.
In the 1880s, zinc ore was discovered on Rush Creek and soon people were rushing to the area to stake a claim along Rush Valley and neighboring Clabber Creek. The mining boom town was well established by the 1890s and a community of homes and businesses developed along the most famous mine in the area, Morning Star Mine. Its heyday was in World War I. By World War II, several of the processing mills were dismantled for salvage. The town hung on through the 1950s when the post office closed. Sometime in the 1960s, the remaining inhabitants left, leaving Rush to its ghosts and the pages of history.
Today, Rush is on the National Register of Historic Places. Its remaining mines and buildings are part of the Buffalo National River managed by the National Park Service.
You can view Rush via walking trails and along a driving tour with brief stops. Interpretive signs are found along the way. There is no cost to enter the Buffalo National River or the Rush Historic District, located near the Yellville/Buffalo Point area of the national park. This is also a major river access to the Buffalo National River. For more information: 870-449-4311; www.nps.gov/buff.
 
If you really like history, take a look at this website—http://cast.uark.edu/hicks.php—before you visit. One of the ruins is the stone remains of the 1903 Hicks Property. The link leads to a digital reconstruction of the Hicks property created by The Fay Jones School of Architecture and Design at the University of Arkansas. This interactive website includes photos, historical documents, and audio clips related to the store, hotel and livery that the Hicks family operated. It gives a great sense of the community of Rush right up to its demise.