Sponsored Article
A Eureka Springs vacation is all about location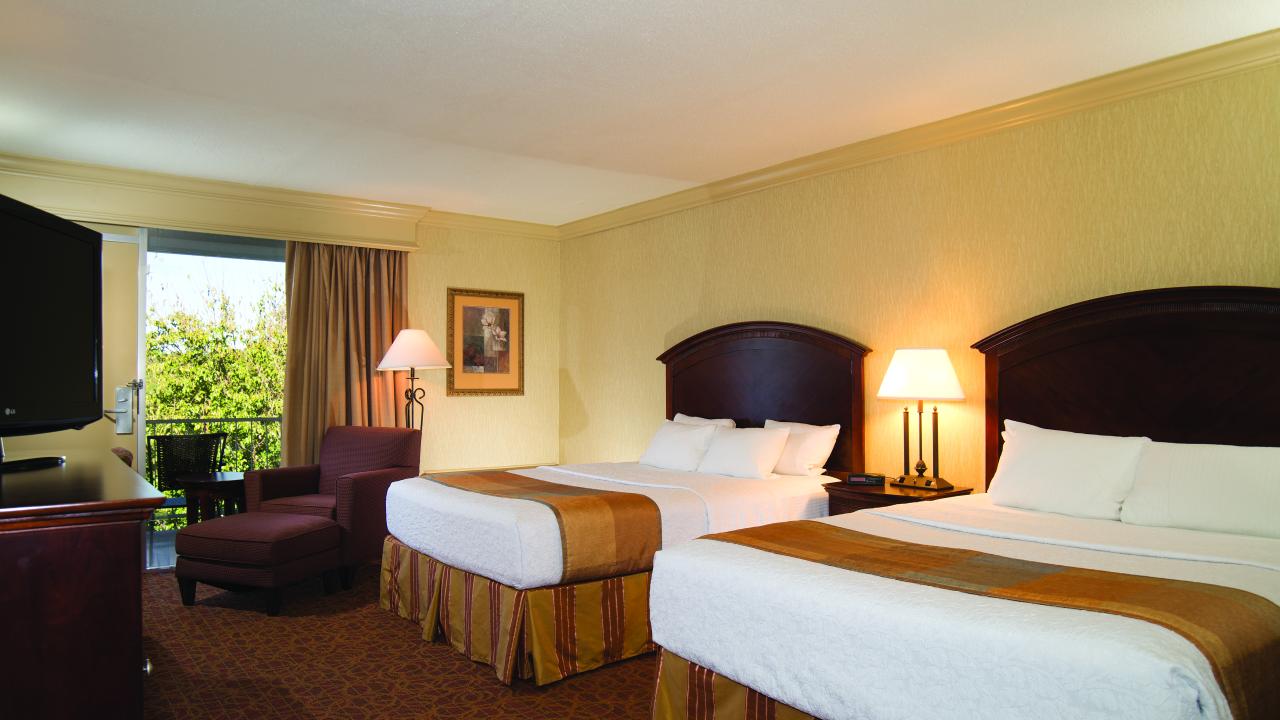 A short trolley ride from Eureka Springs historic downtown resides the Best Western Inn of the Ozarks. This Inn is the place to stay in the "Little Switzerland of America."
For centuries, people from all walks of life have visited the area we now call Eureka Springs. Historians say indigenous cultures traveled to the "Old Indian Healing Spring" long before European Americans incorporated the city. In the 1880s, it was transformed into a Victorian village, where some of the nation's wealthy enjoyed an exclusive retirement and vacation destination.
Today, the town known as the "City Water Built" is more accessible, with plenty of choices in every price range for overnight stays. The key is finding a location that allows easy access to the city's many historic landmarks as well as outdoor adventures in the surrounding Ozarks. It's also important to find a welcoming place to lay your head at night that provides special perks and family-friendly amenities.
Central to all of the destinations in and around Eureka Springs is Highway 62, the road known locally as Van Buren. There you'll find Best Western Inn of the Ozarks located on one of the many city transit trolley stops. Surrounded by 30 wooded acres, the Inn offers a peaceful retreat while being close to all the exciting destinations in and around Eureka Springs.
Inn of the Ozarks would like to assure you that they have taken all precautionary measures to keep guests safe during this time. The secluded, yet convenient location makes it easy to adventure out safely. Eureka Springs offers a wide array of activities where you can practice social distancing. Spend your days exploring the beauty of Northwest Arkansas and spend your nights in a cozy, comfortable room.
Since you're just a trolley ride away from Eureka Springs' Historic district, you can experience a trip through time, surrounded by classic Victorian architecture against a backdrop of pristine Ozark Mountain scenery. These urban outings feature one-of-a-kind shops, unique art galleries and a wide variety of restaurants and cafes serving eclectic fare.
If your group wants to get out in the fresh air, the hotel is just a short drive from it all. Mountain bikers will want to take advantage of the nearby trails, while hikers will enjoy treks through Onyx Cave and trail views of the amazing Pivot Rock and Natural Bridge rock formations.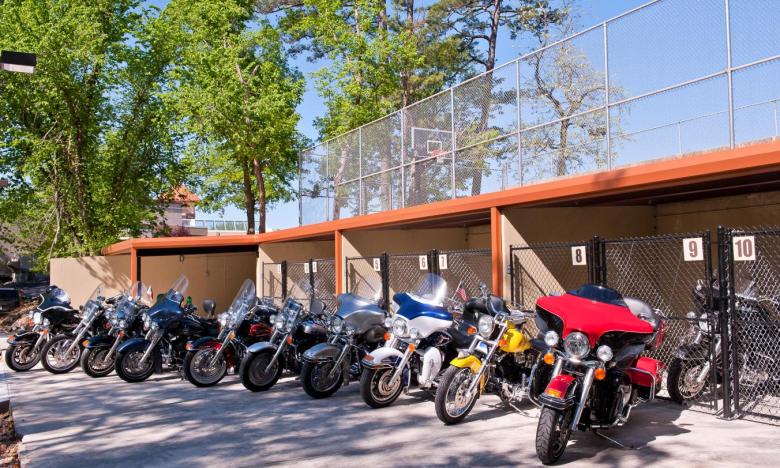 The Inn also caters to bikers who enjoy the open road as well as those who ride the trails. This area of the Ozarks provides some of the best scenery in the country for motorcycle riding with picturesque highways. Bikers can rest easy knowing their iron horse is safe in its stable. Best Western Inn of the Ozarks offers secured, covered parking to motorcycle-riding guests. But availability is limited, so if you want to take advantage of this perk, make sure you call ahead.
Serious thrill seekers of all ages will enjoy soaring through the heart of the dense forest at 300-plus feet off the ground. Seasonal canopy tours at nearby Ozark Mountain Ziplines offer one of the most exhilarating ways to experience views of the hardwood trees and limestone cliffs in the surrounding forest.
Those who prefer to view the scenery from the water may opt for boating and fishing on nearby scenic lakes. Two of Northwest Arkansas's most visited lakes, Beaver and Table Rock, are just a short drive from the Inn. Lake Leatherwood City Park is open year-round and offers 1,600 acres of Ozark Mountain countryside with an 85-acre spring-fed lake, hiking, picnicking, walking trails, camping, cabins and a small marina for boating, canoes and paddle boats.
Guests visiting May through October can witness "The Great Passion Play," which is easily accessible via the Eureka Springs Transit trolley route. The play is performed by a cast of over 170 actors and dozens of live animals. The location is also home to "Christ of the Ozarks," a 67-foot statue of Jesus Christ and the largest of its kind in North America.
After long days of sightseeing and outdoor fun, guests of Best Western Inn of the Ozarks are greeted with good ol' fashioned Southern hospitality. The staff treats you like family at the on-site restaurant, Myrtie Mae's Cafe, offering heaping helpings of homestyle cooking and down-home favorites.
After supper guests can make some memories with quality time. Kids and grown-ups alike will enjoy the game court featuring basketball, volleyball, and tennis. If you prefer sports that are a little less physical, there's also ski ball, mini golf, table tennis, air hockey and many more games to challenge family members for bragging rights. If that wasn't enough, you can exercise your blaster finger at the outdoor arcade pavilion with classic video games.
For a little reprieve from the action, the entire family can play or relax in the secluded tree-lined poolside courtyard. The lagoon-like setting has been created for maximum relaxation and family fun. Kids will enjoy the outdoor swimming pool with a waterfall feature while the adults may prefer to just lounge under the shade of a tree with a cool drink in hand.
After an exciting day in Eureka Springs, you'll want to unwind and settle in for some well-deserved rest. Evenings at Best Western Inn of the Ozarks allow you to take in tranquil balcony views of the surrounding woods before enjoying a good night's sleep. No effort has been spared for your comfort in spacious rooms with plush-top beds and dream maker pillows.
When selecting your accommodations for your trip to the historic hamlet of the Ozarks, consider your choices. Proximity to everything Eureka Springs has to offer is important, but for a truly unforgettable trip, it helps to make sure your group has ample opportunities for on-site recreation and relaxation.