Gravity BrewWorks: A Beer Oasis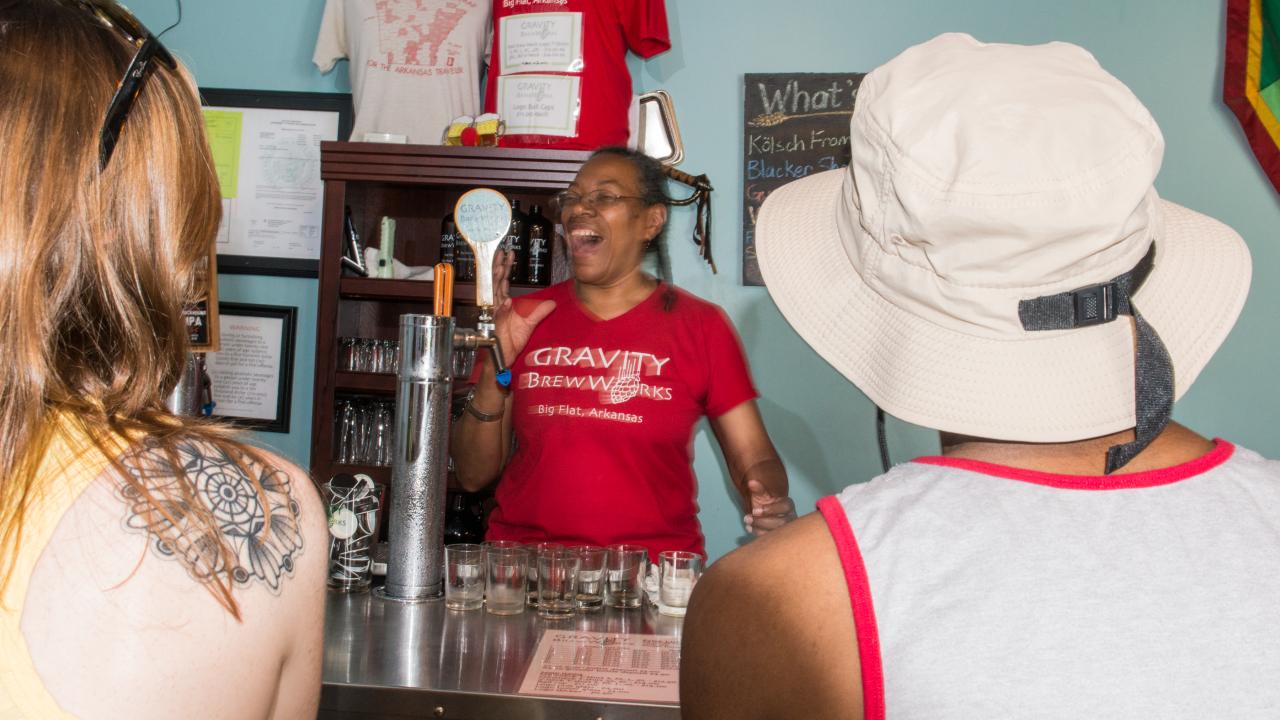 Gravity BrewWorks is a nanobrewery offering small batches of hand-crafted beer in the tiny town of Big Flat in North Central Arkansas. Locally owned and operated by Tony Guinn and Bill Riffle, the brewery is normally open Thursday through Saturday from noon to 8 p.m. During winter months, it's a good idea to call before you visit.
Many people think of Guinn in a U.S. Forest Service uniform since she worked at nearby Blanchard Springs Cavern for 30-plus years. But she hung up that uniform to open Gravity BrewWorks in 2013.
Longtime homebrewers and IPA lovers, Riffle and Guinn talked about opening the brewery for several years before making the dream a reality. Riffle had also brewed beer at River Rock and Vino's in Little Rock for a total of 12 years and was interested in brewing at his own place.
Gravity BrewWorks took off quickly once the doors opened and has been pressed to keep up with demand ever since, despite being a nanbrewery in a very rural area.
In popular definition, a nanobrewery produces beer in batches of three barrels or smaller.  A microbrewery has to make less than 15,000 barrels of beer each year by law in the U.S. A brewpub is a restaurant-brewery that sells 25% or more of its beer on site, and a microbrewery sells 75% or more of its beer off-site.
Gravity BrewWorks is known for its IPA, but brews several varieties of craft beer. It's also popular as a fun and friendly stop amid many outdoor offerings.
"This place was an oasis in a rural (mostly dry) portion of Arkansas."
"I'm so glad our Airbnb so highly recommended this place to us because it was the best place we stopped at during our trip through the state. This brewery is the best mix of friendly neighborhood bar and funky hidden gem. Of course the beer was PHENOMENAL, but he highlight was the friendly people with stores to tell. We met the coolest people at this one location than we did the rest of our trip. We had several beers and took a growler to go as well. My only regret is that we didn't try this place sooner." 
– Mallory E., who left a 5-star review on Yelp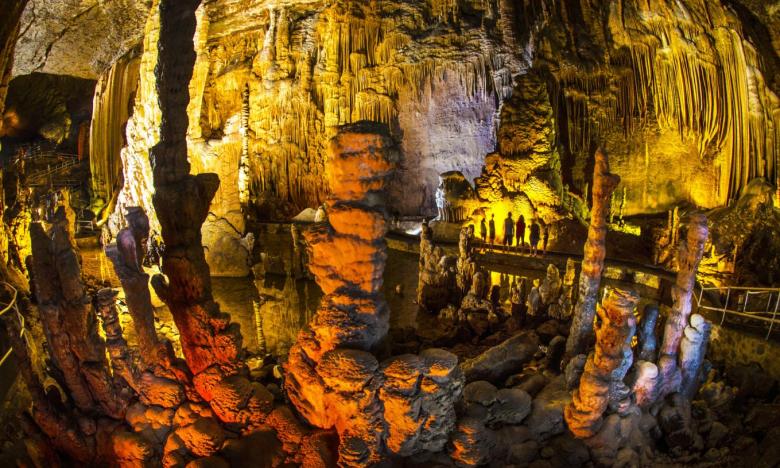 In the Area
Guinn says there's plenty to do in the area, especially visiting Blanchard Springs Caverns, of course. There are also hiking and mountain biking trails in the Ozark National Forest, the Ozark Folk Center State Park for crafts and music, and visiting shops in Mountain View. The downtown square is known for music jams as well. You can also float and fish the Buffalo and White rivers.