Happy Birthday! Arkansas History Commission Turns 110!
The Arkansas Historic Commission, one of the oldest existing state agencies in The Natural State, turns 110 this month and you're invited to the party!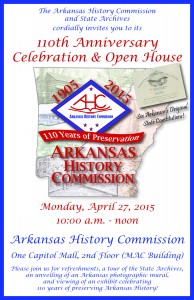 Dr. Lisa Speer, director of the Arkansas History Commission, invites everyone to join the staff of the AHC for the 110th Anniversary Celebration and Open House on Monday, April 27, from 10 a.m. until noon. There will be refreshments and tours of the archives, as well as the unveiling of a special Arkansas photographic mural and a special exhibit celebrating a century of preserving our great state's history.
The Arkansas History Commission's main mission is to keep and care for the official archives of the state. AHC's website is a great resource to learn more about the history of The Natural State. Check it out at www.ark-ives.com.
To learn more about the event on April 27, phone 501-682-6900. The Arkansas History Commission is located at One Capitol Mall on the second floor of MAC Building in Little Rock.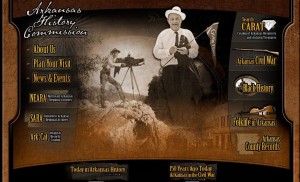 The Arkansas History Commission (AHC) is one of the oldest existing state agencies in The Natural State. Arkansas's official state archive was created by the General Assembly in 1905. A division of the Arkansas Department of Parks and Tourism, our mission is to: