History found at Mount Holly Cemetery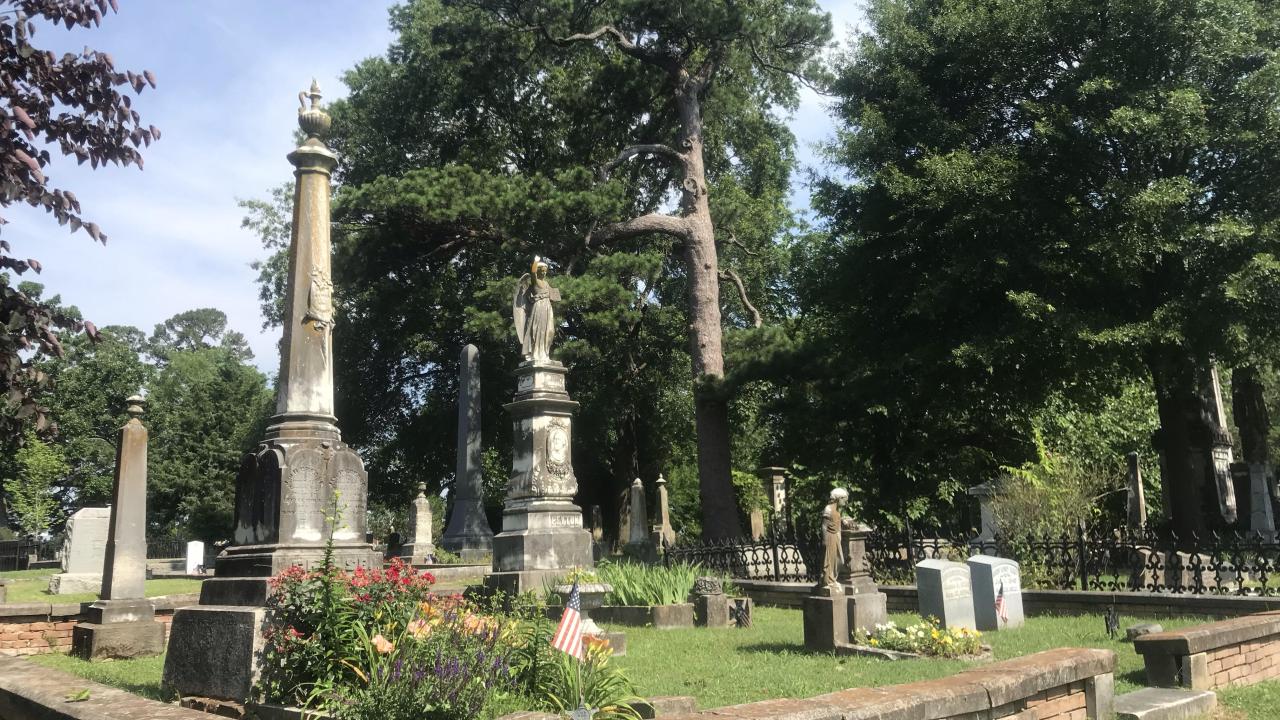 Mount Holly Cemetery in Little Rock is among the most beautiful cemeteries in the country. It was founded in 1843 as a four block square and since then, the size has remained the same. The history housed there, however, has grown. It is now known as the "Westminster Abbey of Arkansas" due to the notable Arkansans buried there.

The cemetery, which is located on Broadway at 12th street, has a picturesque and calm reverent setting. The entire park like grounds are on the National Register of Historic Places and it was one of the first cemeteries to be given this designation.
The earliest gravestone you can find here is from 1750 and among those buried here are Sanford Faulkner, who popularized the Arkansas Traveler in song and legend; Edward M. Weigel, who discovered bauxite in Arkansas in the late 1880s; George R. Mann, an architect of the State Capitol; Quatie Ross, First Lady of the Cherokee Nation and wife of Cherokee chief John Ross; and David O. Dodd, who is sometimes referred to as "The Boy Martyr of the Confederacy." The grounds are also home to many beautiful trees, flowers and Arkansas native plants.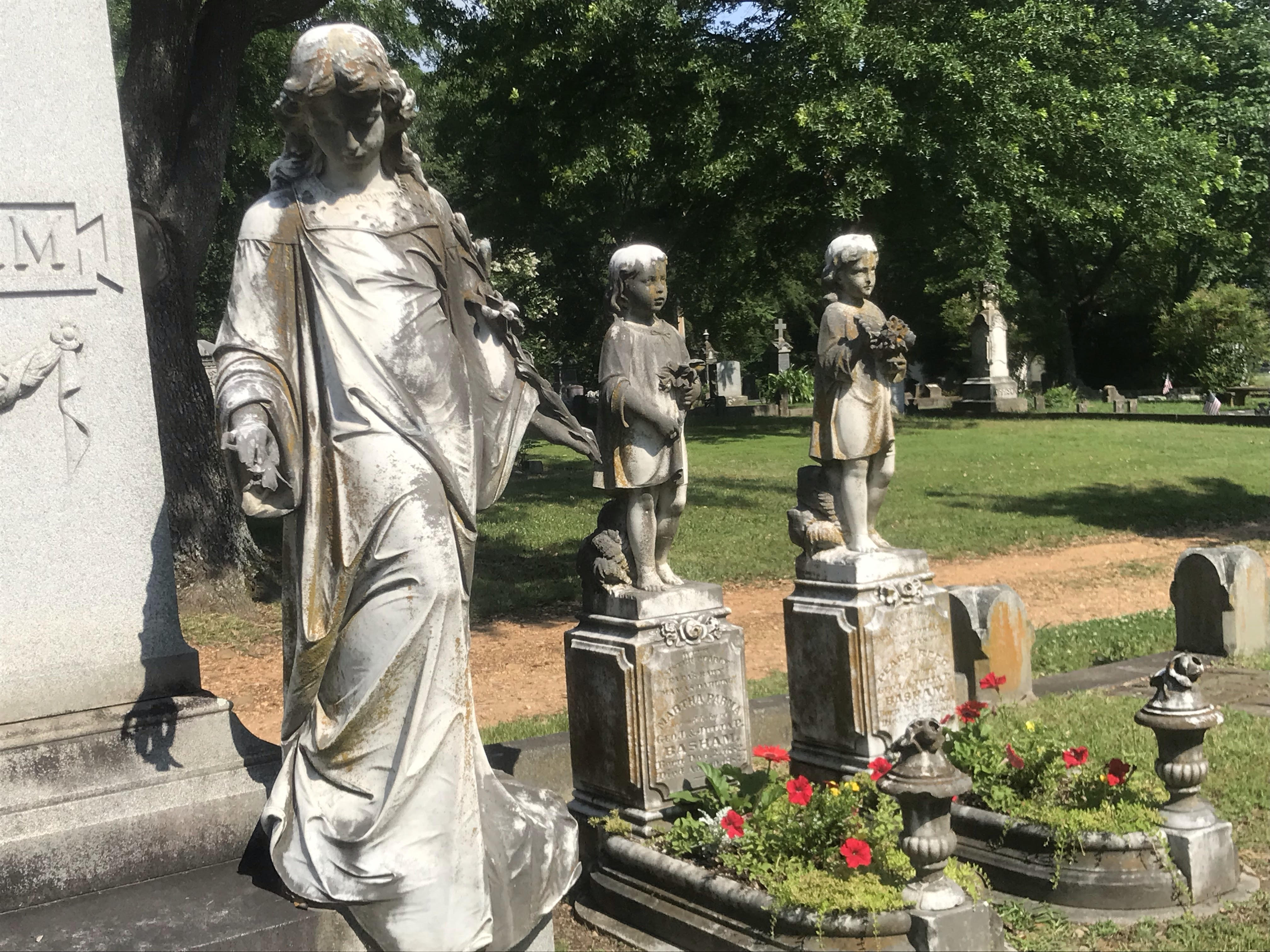 Marianne Ligon wrote a beautiful piece about Mount Holly Cemetery. Below are some of her words.

'Cemeteries house a wealth of symbols and iconography. Not only are there numerous styles of crosses: the Western, Latin, Celtic, Maltese, but some even are mingled with flowers and vines. Ivy may represent memory, friendship, fidelity as well as immortality or eternal life as it is always green. The morning glory represents resurrection, mourning, youth or brevity of life. The palm is a symbol of spiritual victory, the rose of love, beauty, hope and the lily for innocence and purity. Religious art and nature are only a few of the types of ornamentation found in cemeteries.

Architectural features and items from a daily life are visible on some markers. A broken column means a life cut short. Often a column will have a drape or pall over it representing sorrow or mourning. An obelisk is one of the oldest forms of symbols dating to the Egyptian for whom it represented the ray of the sun. For them the sun symbolized immortality. A scroll symbolizes a life as does an open book. An urn is a Greek symbol of mourning and may even have a pall on it or a flame (eternity) or additional meaning. There is even evidence of vocations and secret societies on markers. A caduceus may appear on the marker of a doctor, musical notes for a musician, and scales for a lawyer. Woodmen of the world often have a marker in the shape of a tree trunk. Odd Fellows would have a chain and Masons an all seeing eye or the square and compass.

There is so much more to read than the names and dates on the markers of Mount Holly. Call for a tour or spend a few extra minutes studying the symbols and learn to read the stones. There is a story to be had.'

Map brochures can be found at the Bell House on site is you want to do a self guided tour or for larger groups, you can also schedule an appointment for a private guide to show you around. The cemetery is open every day of the year. More details can be found at mounthollycemetery.org.