Hot Springs Two-Day Tour – Spa Vacations in the Natural State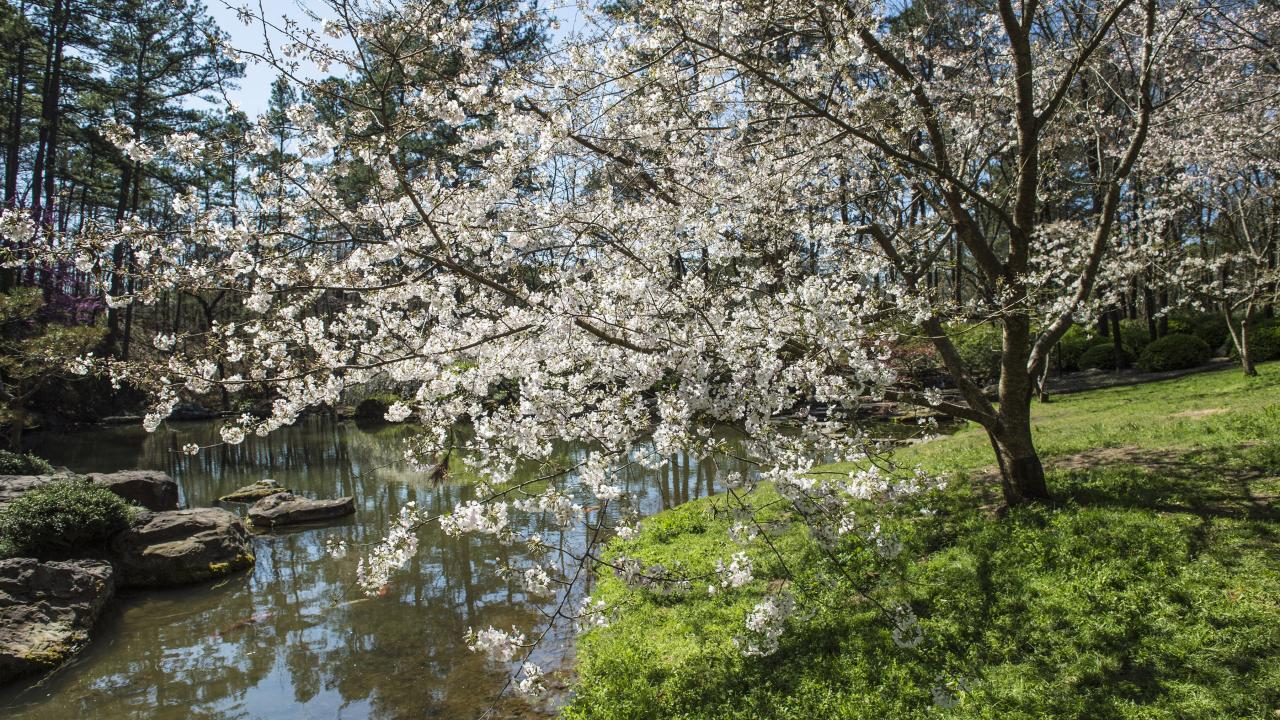 Hot Springs literally sprang to life in a Ouachita Mountains valley containing a remarkable array of 47 thermal springs. The town has long been and remains Arkansas's top tourist destination, and for good reason. Its topflight attractions include Hot Springs National Park with its famed Bath House Row and thermal baths, live and simulcast thoroughbred racing, Magic Springs/Crystal Falls theme and water parks, the 210-acre Garvan Woodland Gardens, a renowned arts community, and the Mid America Science Museum. Other attractions include music, magic, religious and trained animal shows, lake tours and more. Shopping opportunities, including antiques, abound in the Spa City, as do options for lodging. 
Day 1
Depart Little Rock via Interstate 30, heading southwest towards Texarkana, to Exit 111. Take U.S. 70, southwest to Hot Springs. Recommended activities in downtown Hot Springs:
The Arlington Hotel's charms include an on-premise Bath House that provides thermal bathing in the naturally heated waters from Hot Springs National Park and massages, a mountainside hot tub, twin heated swimming pools, restaurants and a lobby bar backed by a large jungle-motif mural. Reservations should be made in advance for baths and massages.
Immediately south of the Arlington, the famed Bath House Row of Hot Springs National Park stands on the east side of Central. The Fordyce Bath House is home to the park's visitors center, where an orientation film and exhibits tell the story of the geological wonder of the springs and the history of the town and its bathing industry. The Buckstaff Bath House offers thermal bathing and massages on the Row. Be sure to visit the mountainside cascade spring located just east of the Arlington. The historic Quapaw Bathhouse has been renovated and reopened as a complete spa facility, featuring the town's famous thermal waters.
The park's Hot Springs Mountain Tower offers an exceptional view of the surrounding Ouachita Mountains. "Visiting Hot Springs and not taking a thermal bath is comparable to going to Redwood National Park and never looking up." – National Parks magazine 501-624-3383, ext. 640; www.nps.gov/hosp.
 Hot Springs has been ranked among the Top Ten of America's small towns with remarkable art communities (The 100 Best Small Art Towns in America). Stroll along downtown Central Ave. to visit one or more quality art galleries.
Central Avenue also hosts fine dining opportunities.
Day 2
After breakfast and a leisurely departure from the hotel, follow Central Avenue south to its intersection with the U.S. 270 Bypass. Take U.S. 270 east to its first exit at Ark. 128 (Carpenter Dam Road). Take 128 to Arkridge Road and turn right, proceeding to Garvan Woodland Gardens. The 210-acre botanical garden on the shores of Lake Hamilton is being developed by the University of Arkansas. Its Garden of the Pine Wind features stream courses, waterfalls, Asian-inspired stone bridges and native and Asian plantings. Other Garvan features include a welcome center with gift shop, canopy bridge and bird sanctuary. 800-366-4664.
Return to Little Rock.