It's Official! The King Biscuit Blues Festival Lineup Announced!
httpv://www.youtube.com/watch?v=JEpIgekT_fU
(Marsha Ball and Paul Thorn perform on NPR's eTown)
The 2013 King Biscuit Blues Festival has just been announced and tickets are now available for purchase at www.KingBiscuitFestival.com. The festival takes place in historic downtown Helena on Oct. 10-12.
Thursday, Oct. 10, kicks off with a BANG with a performance by renowned slide guitarist Sonny Landreth. Landreth has released more than 10 solo albums but has also played and toured with the likes of Jimmy Buffett, John Hiatt, Buckwheat Zydeco, Little Feat and Mark Knopfler. He is scheduled to perform at Eric Clapton's Crossroads Guitar Festival in New York, a gig he's played three times previously. Marcia Ball is Thursday night's headliner. The Boston Globe described Marcia's music as "an irresistible celebratory blend of rollicking, two-fisted New Orleans piano, Louisiana swamp-rock and smoldering Texas blues from a contemporary storyteller." Marcia is a King Biscuit veteran.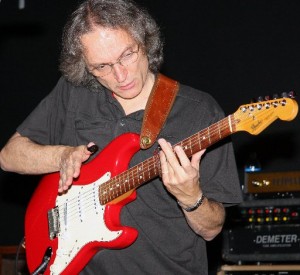 Friday brings a band that is quickly becoming a Biscuit favorite, the Paul Thorn Band. The guys have performed three times previously at King Biscuit and in February, played a sold-out concert for Helena's Live on the Levee concert series. The band is the lead-in for Friday night's headliner, the Robert Cray Band. A member of the Blues Hall of Fame, Robert Cray has played alongside John Lee Hooker and Eric Clapton. He was the "uncredited bassist"  with Otis Day and the Knights in the cult classic, "Animal House." The Robert Cray Band continues to tour and record, releasing their latest album in 2012.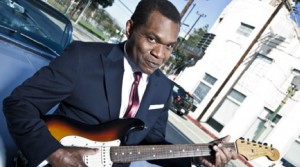 James Cotton returns to the King Biscuit Blues Festival on Saturday, Oct. 12. A true blues legend, Cotton has played with all the greats, from Sonny Boy Williamson to Muddy Waters to Janis Joplin. And to think it all started with a 15 cent harmonica! Saturday's headliner is rock legend Gregg Allman. A founding member of the Allman Brothers Band, he was inducted into the Rock and Roll Hall of Fame in 1995. His distinctive voice landed him on Rolling Stone's "100 Greatest Singers of All Time" list.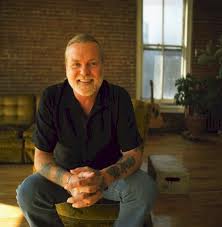 For more information, log on to www.KingBiscuitFestival.com.