Keep warm with Arkansas's hot springs
Explore Hot Springs National Park
Hot Springs National Park, which is the oldest unit within the National Park System, is a great fall and winter destination because of the park's namesake attraction. The springs are the reason this land was first set aside for protection in the first place and this thermal water can be found in everything from spa treatments on Bathhouse Row to the craft beer at Superior Bathhouse Brewery, the first brewery located inside a national park. You can also taste this hot water for free at one of the various jug fountains located in the park. If you bring a cup and tea bag with you, you can even enjoy hot tea while you stroll the Row.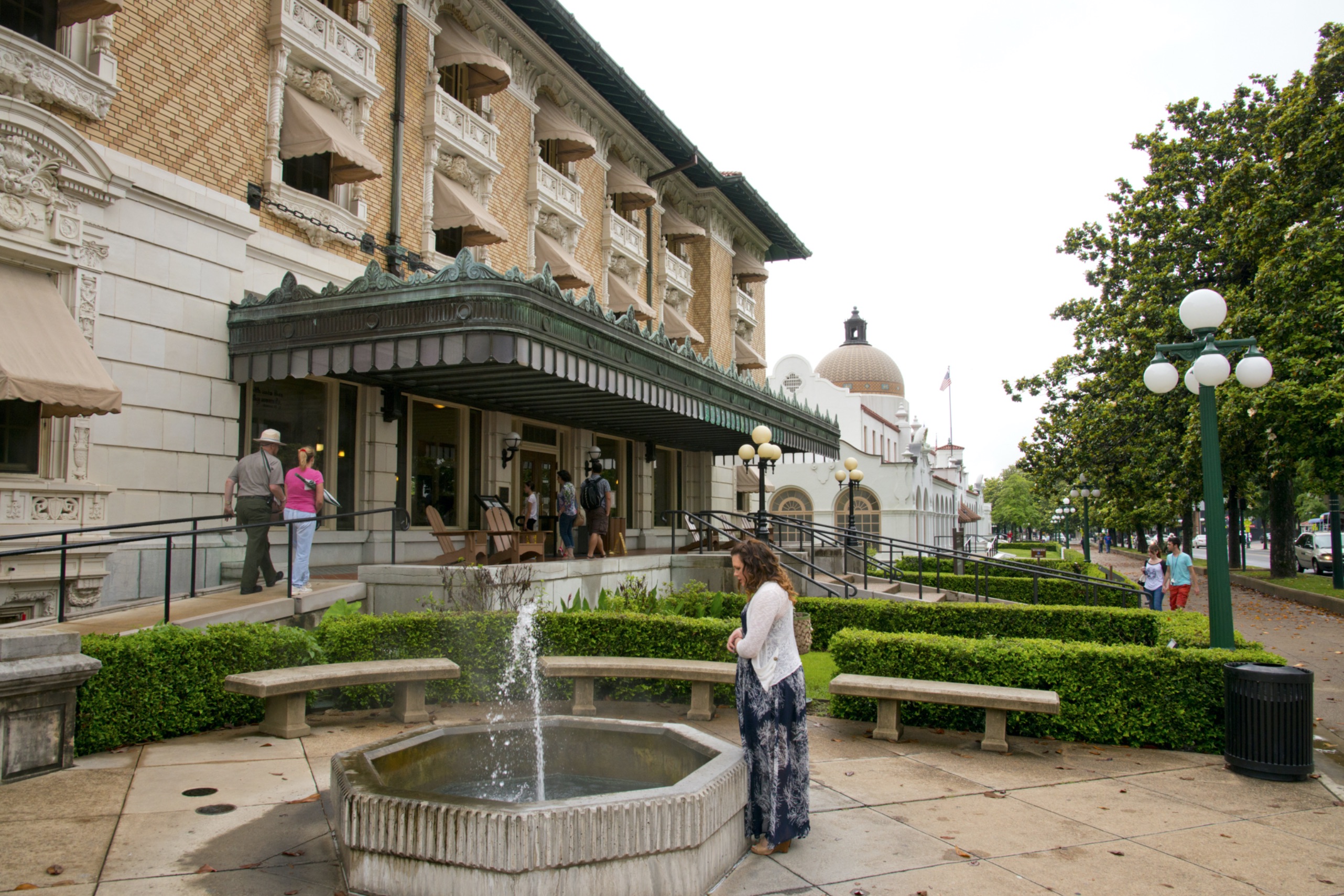 Bathhouse Row 
Named a National Historic Landmark, Bathhouse Row is home to eight bathhouses built in the early 1900s. The Buckstaff Bathhouse and Quapaw Baths & Spa are two spots within the park where you can still get spa treatments and both are still fed by the park's springs. The Buckstaff has operated continuously since 1912 and offers traditional thermal mineral baths. The Quapaw has been renovated into a modern day spa with features such as thermal pools, massages, and even a steam cave that has been built over a natural thermal spring. As mentioned, brewmasters use the thermal waters to make the craft beer you can find at Superior Bathhouse Brewery, which is located at 329 Central Avenue. This brewery also stands out as the world's only brewery that uses natural thermal water to brew its beer.  You can even stay on Bathhouse Row now in one of the former bathhouses at the Hotel Hale.
Hot Springs Mountain Tower 
Aside from thermal water experiences, you can also stay warm by staying active. Hot Springs National Park has over 25 miles of hiking trails that lead to scenic vistas and to destinations like the Hot Springs Mountain Tower at 401 Hot Springs Mountain Drive, which offers an aerial view of downtown Hot Springs and the surrounding Ouachita National Forest. You can also drive to the Hot Springs Mountain Tower.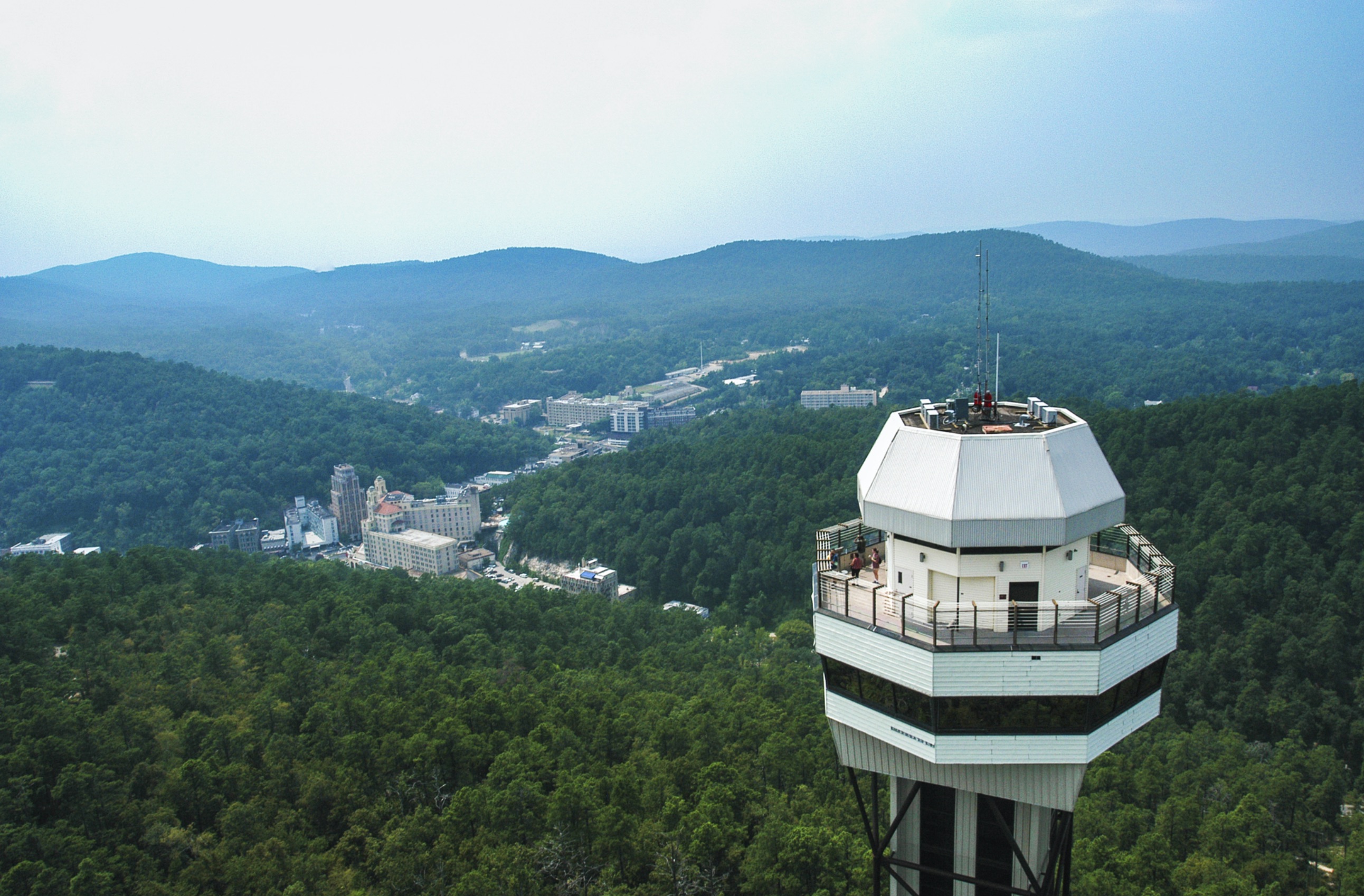 Explore Downtown Hot Springs
Walking and exploring the downtown shops and art galleries on Central Avenue is also a nice way to spend a fall or winter day. You can refuel at spots like Kollective Coffee & Tea at 110 Central Avenue or the Ohio Club, which is located at 336 Central Avenue and is the oldest bar in Hot Springs.
Explore Hot Springs
Overall the city is packed with places to explore. "Hot Springs is a must visit during the fall and winter months," said Bill Solleder, with Visit Hot Springs. "With miles of hiking and biking trails and smooth stretches of flowing highways, Hot Springs is the perfect destination to see the fall colors." 
Garvan Woodland Gardens is a popular year-round destination. Along with flowers, popular sights such as waterfalls, the Anthony Chapel, the Bridge of the Full Moon and more are part of the 210-acres that make up Garvan Woodland Gardens. Tucked away in the midst of the Gardens is the Bob and Sunny Evans Tree House, which can be found within the Evans Children's Adventure Garden section of the property. It is an architectural wonder and is surrounded by pine and oak trees and offers a birds eye view of the surrounding natural landscape. The surrounding 1.5 acres is filled with Arkansas boulders and natural and man-made features to walk through, under and over.
"A perfect fall day for me includes an early morning mountain bike ride on the Northwoods Trails, breakfast at the Hale Bathhouse, taking the thermal waters at the Quapaw Bathhouse, grabbing a growler at Superior Bathhouse Brewery, ordering some McLards BBQ and soaking up a sunset on Lake Ouachita," said Solleder. 
Hot Springs is also home to Oaklawn Racing Casino Resort at 2705 Central Avenue, which is the only place you can see live Thoroughbred racing in the state. The live racing season at this venue starts in the winter, so a prime time to see the action. Casino gaming can also be found there year-round. The Mid-America Science Museum, which is Arkansas's largest hands-on science center, is also a great fall and winter stop for families to check out.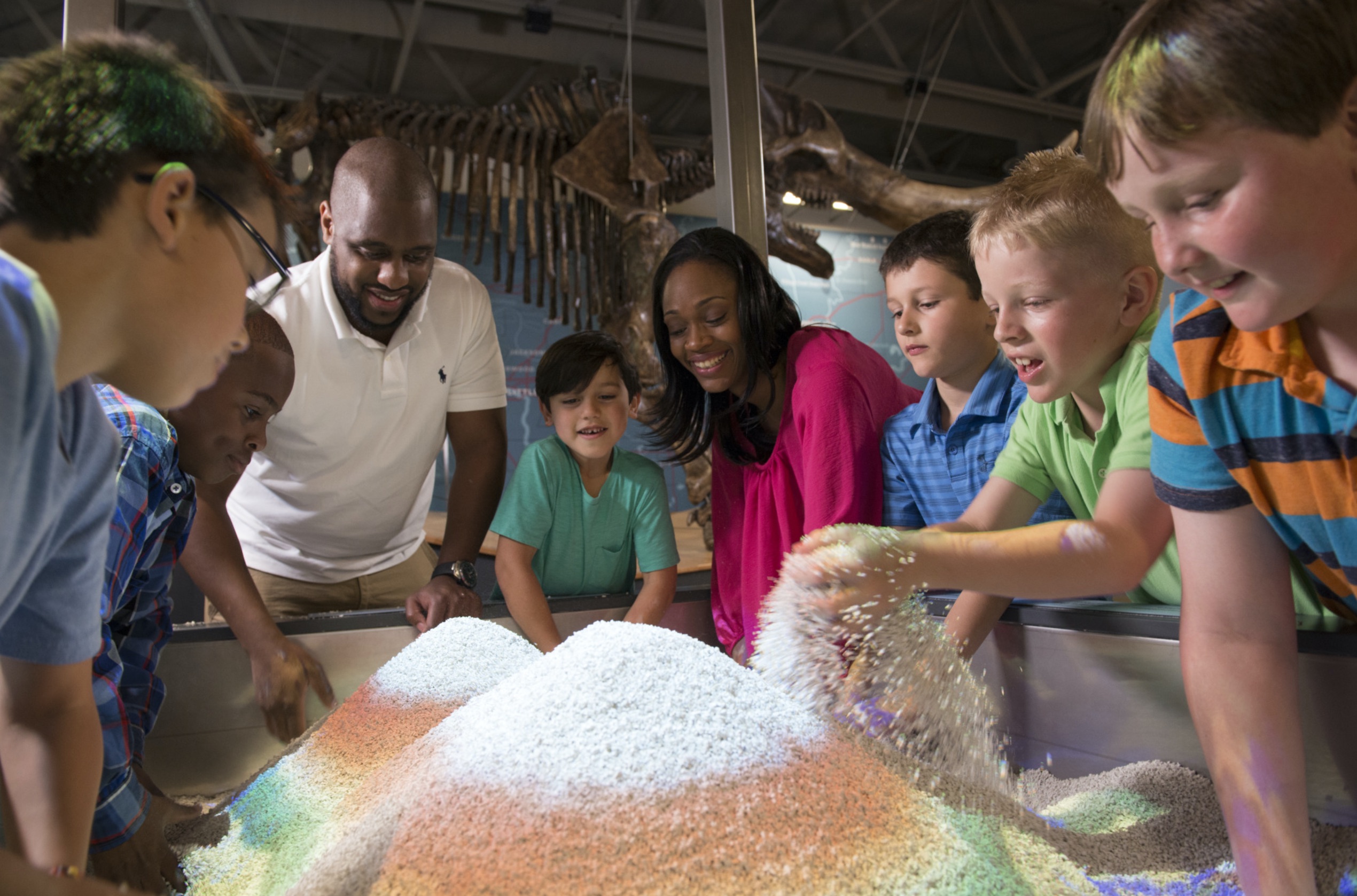 Explore the Outdoors
The smallmouth bass streams of the Ozarks and Ouachitas are popular any time of year; but, winter makes for a nice time because water levels are just right and rivers are less crowded. The same can be said for the trails in the area, whether your favorite pastime be hiking or mountain biking on trails such as the Northwoods Trails. Winter is also a time to watch for wintering bald eagles. State parks in the area like Lake Ouachita State Park also offer guided lake tours, via a covered barge, to try to spot these eagles in the wild.
Overnight and Unwind
There is something about fall and winter and a cabin that goes hand in hand. Nearby state parks such as Lake Catherine State Park and Lake Ouachita State Park have cabins you can stay at and there are also other options throughout the area.