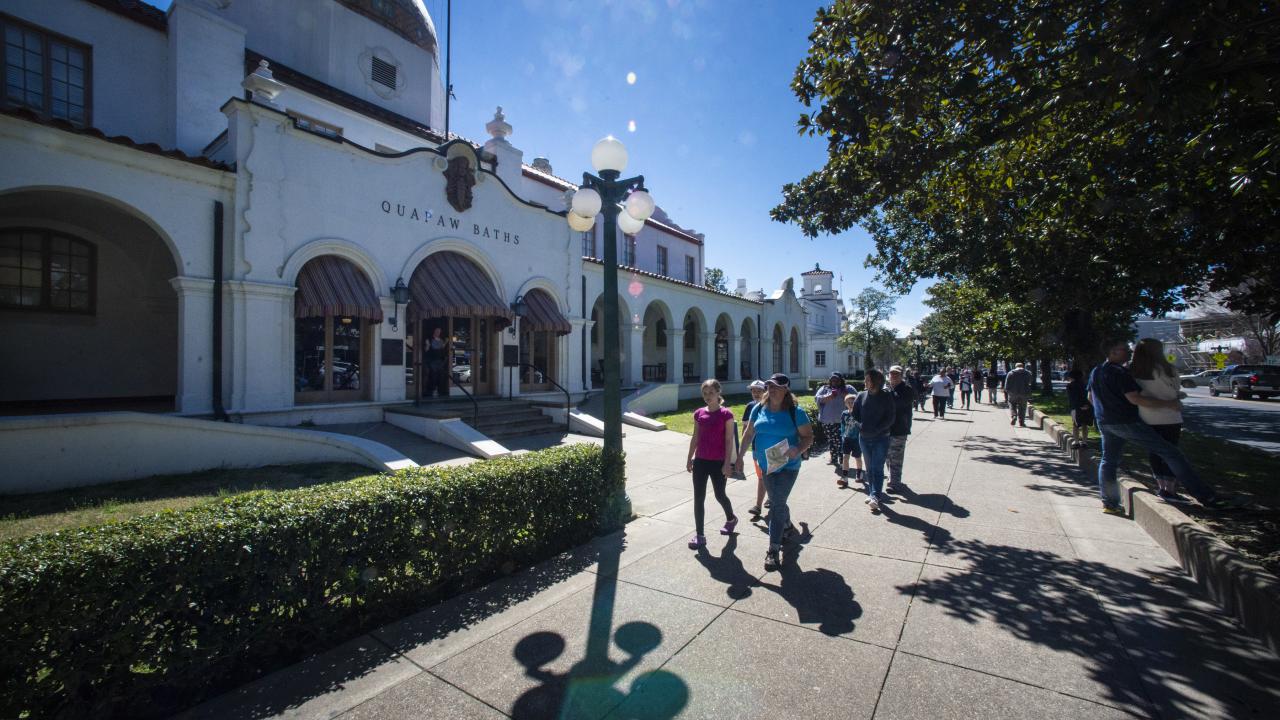 A National Historic Landmark
Comprised of eight bathhouses, these stately structures owned by the National Park Service were constructed between the years of 1892 and 1923. The Row, described as "the grandest collection of bathhouses of [their] kind in the nation," along with the Grand Promenade was designated as a National Historic Landmark District in 1987. Check out these unique vacation ideas for Hot Springs:
Hale Bathhouse is the oldest with most of the current structure being completed in 1892. It is at least the fourth building to be named Hale on The Row.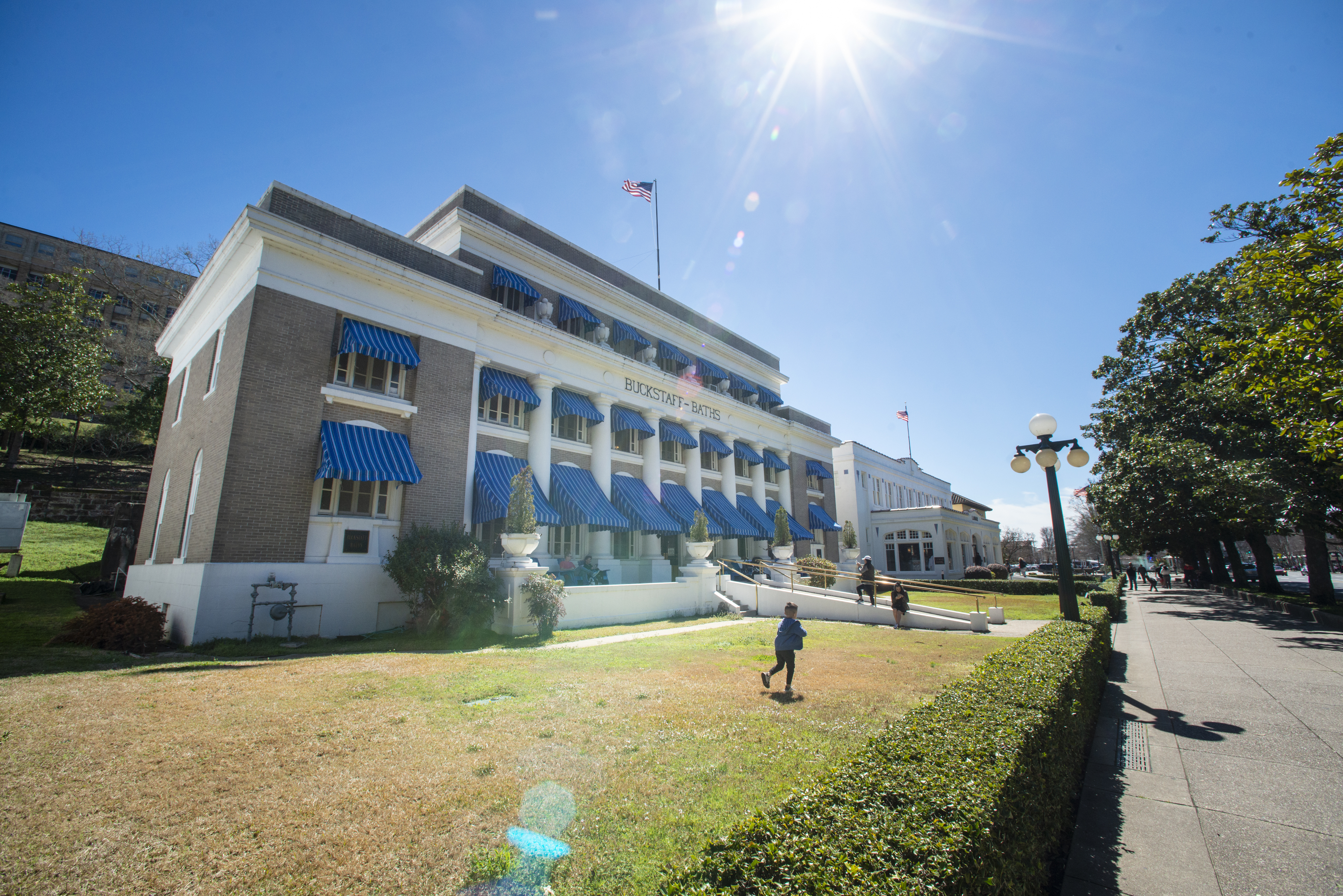 Buckstaff Bathhouse is the only one that has been in constant operation since it opened in 1912.You can still experience the full thermal treatment there today.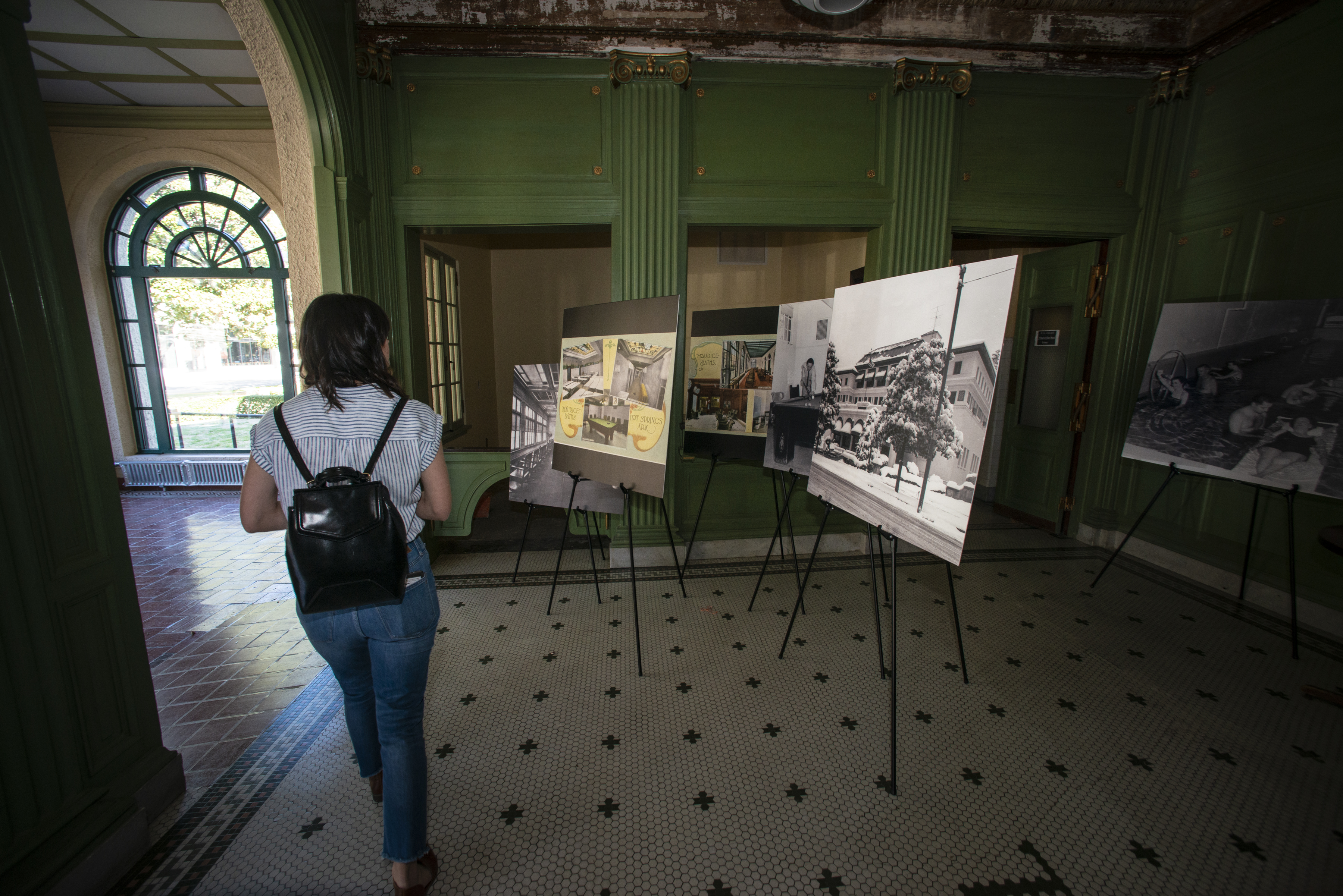 Maurice Bathhouse started off 1912 with a bang, opening on January 1. During its heyday, it rivaled the resplendent Fordyce in luxury and offerings. It was the only structure on The Row to have a pool. Today it is closed waiting to be leased for reuse.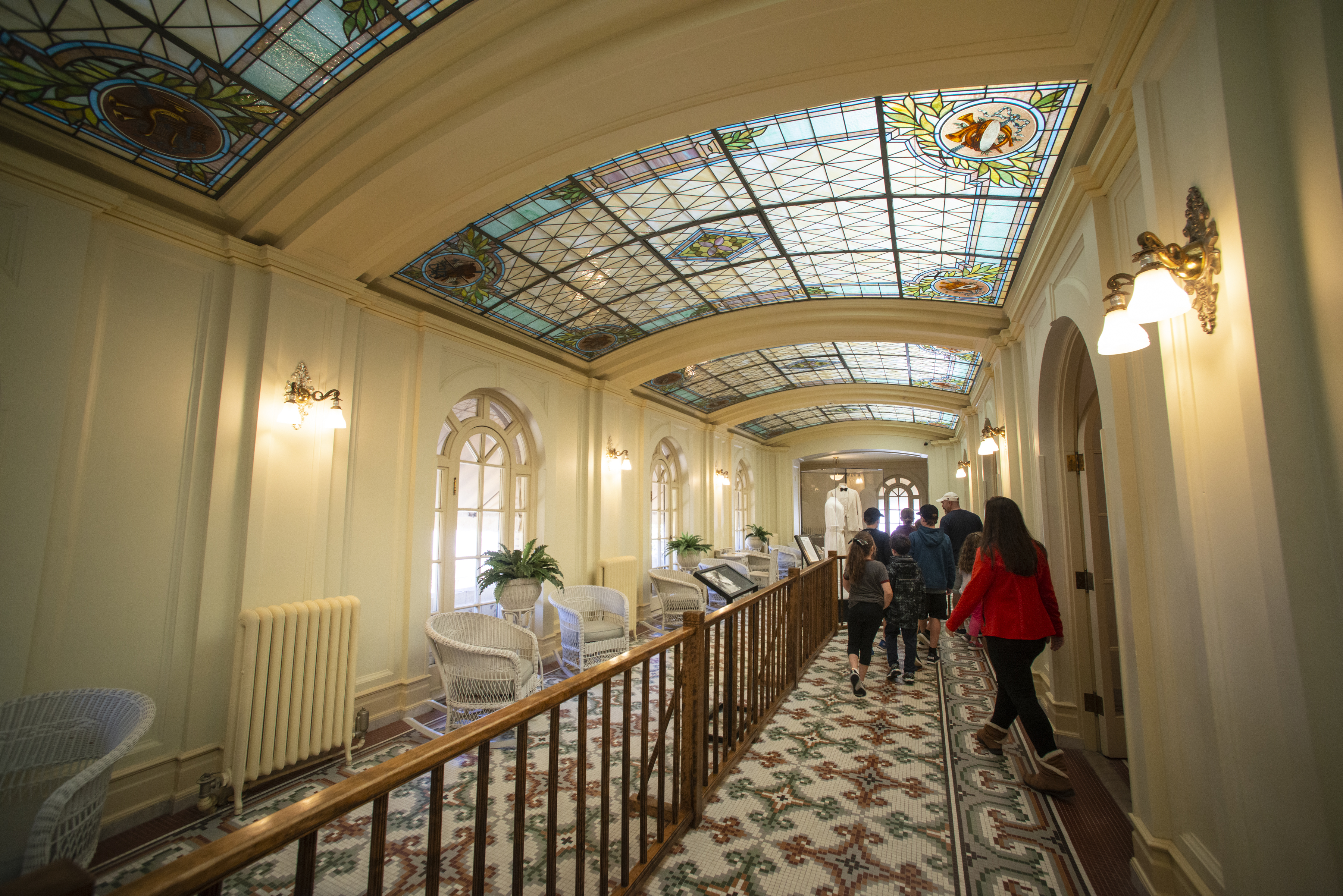 Fordyce Bathhouse was the grandest and largest when it opened in 1915 with three floors, two courtyards and a basement. An extensively restored jewel, it reopened in 1989 at the park's visitor center and museum.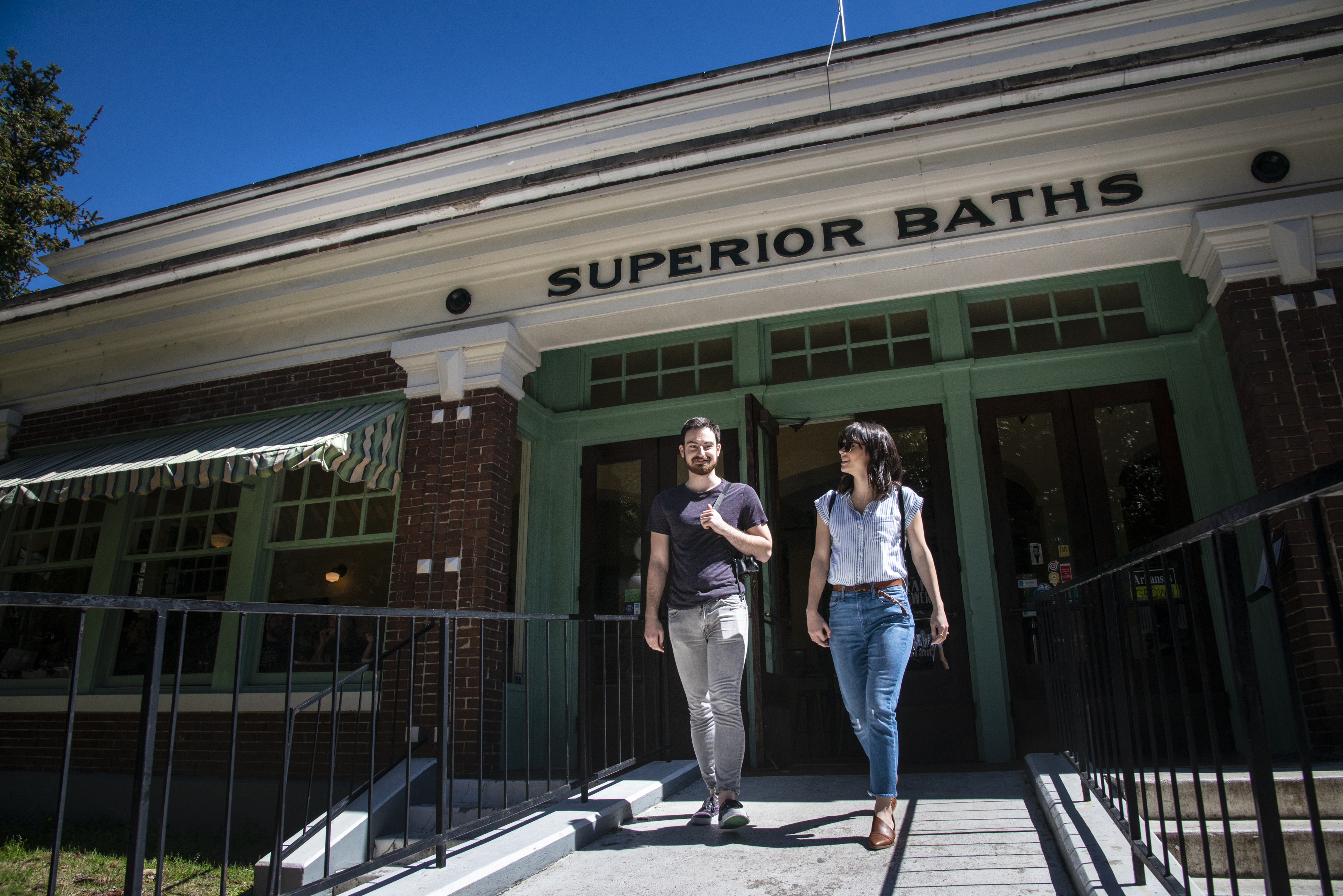 The Superior Bathhouse offered "no frills" service when it opened in 1916. It was the smallest and the least expensive to use. It has been renovated renovated and is now the Superior Bathhouse Brewery.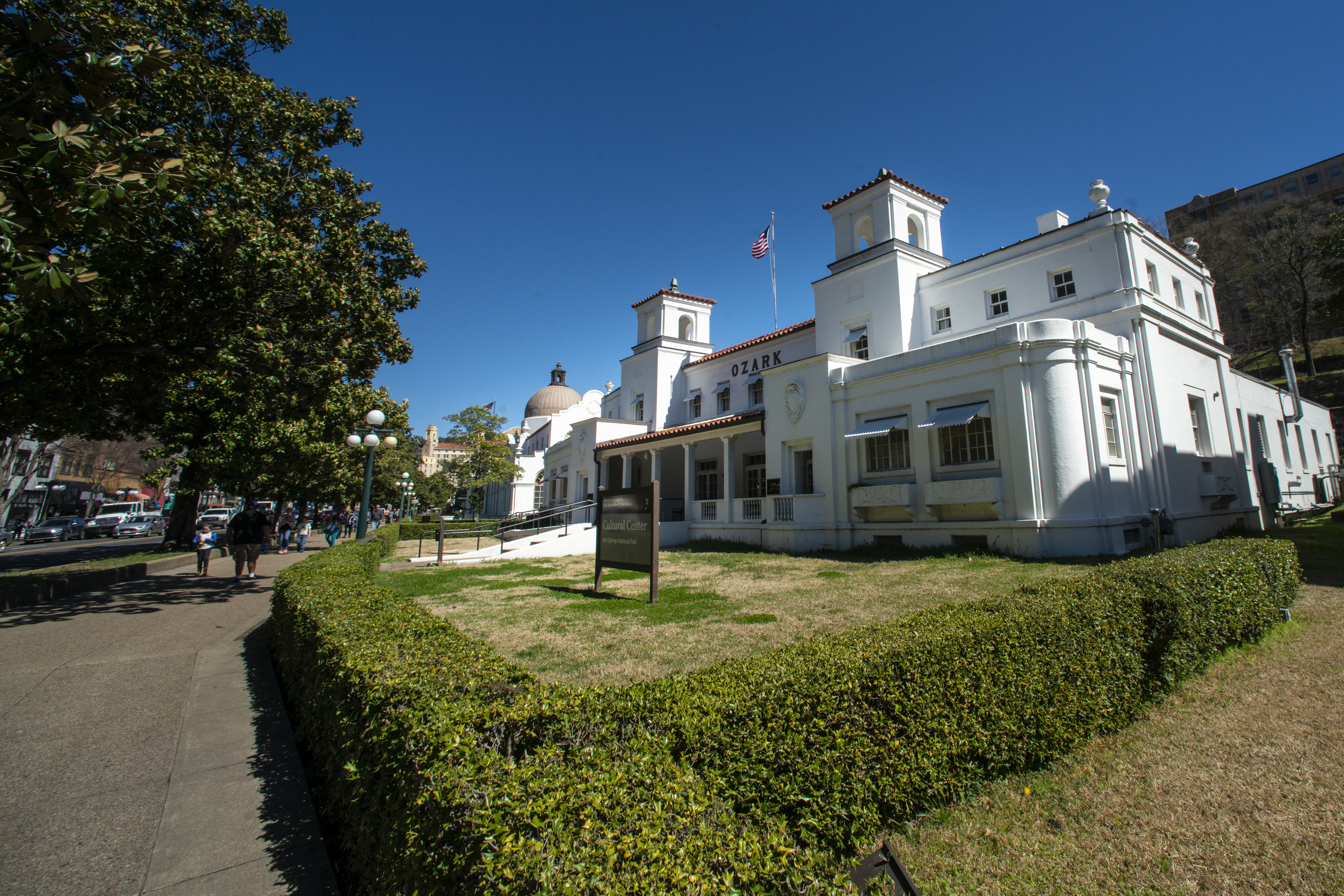 Ozark Bathhouse was a no-frills facility when it opened in 1922. Today it has been totally renovated and houses the Ozark Bathhouse Cultural Center. 
Quapaw Bathhouse also opened in 1922 as the longest structure on the row. It has been refurbished and is now home to the family-oriented Quapaw Baths and Spa which includes a large spa pool.
The Lamar Bathhouse made its debut in 1923 as a replacement for a wooden structure also bearing the same name. It offered tubs of different lengths and had a small coed gym. It is currently where you'll find the park store, Bathhouse Row Emporium, and offices for park employees.