Keo: The Pecan Capital of Arkansas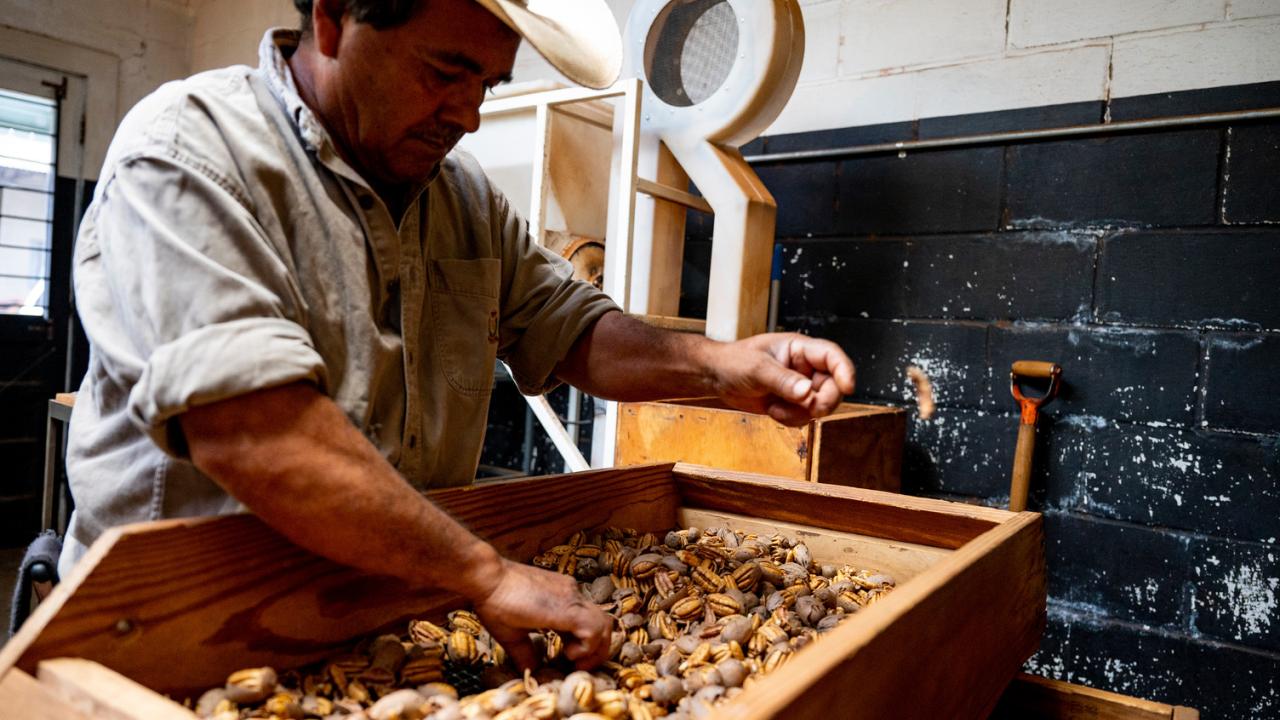 The small farming community of Keo can be found on U.S. Highway 165 between the towns of Scott and England. It is around 20 miles from Little Rock and pecans take center stage. It was recently proclaimed the Pecan Capital of Arkansas by Keo's mayor and is also home to the Arkansas Pecan Festival. 
"The town is nestled among nearly 500 acres of pecan groves that have been farmed by a number of families for generations," said Keo Mayor Stephanie White. 
The farming community has commercial production of the crop and residential pecan trees can also be found throughout the town. 
"Native pecans have been commercially grown and processed in and around Keo since the 1950s," said White. "Our rich alluvial soil is great for production agriculture and also wonderful for growing pecan trees. Pecan trees are plentiful and it seems like every old home place has one or more huge, old pecan trees."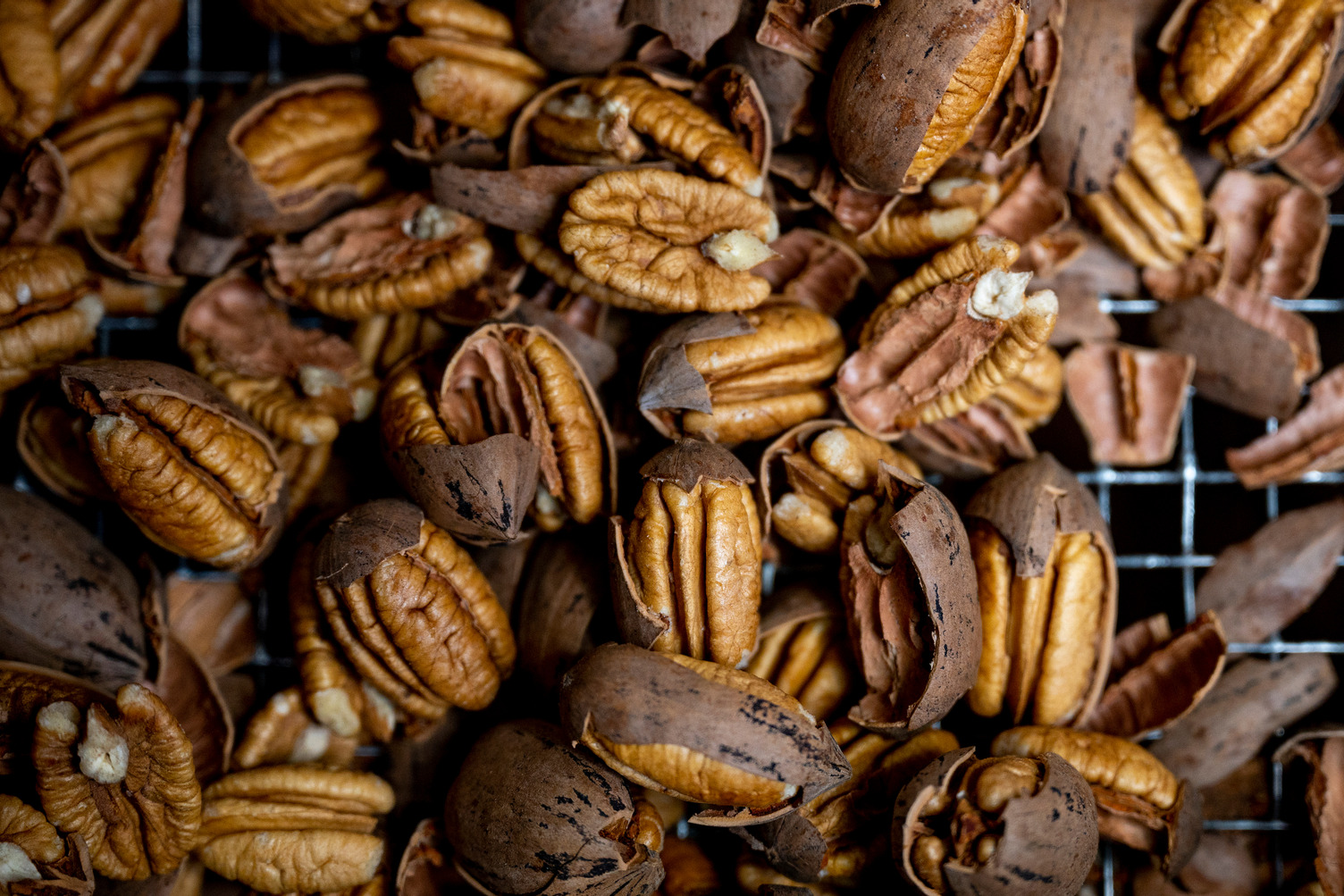 The town hosts an annual festival to celebrate the pecan harvest. "Education and awareness of this specialty crop are a large component of this festival," said White. "Area school kids take a field trip to an orchard during harvest and learn about pecans before they go back to the Keo Nut House to see the cracking, shelling and packaging process. The Tri-County Pecan Production team from the U of A Cooperative Extension also meets these kids in the orchard to explain the growing and harvest process."   
White mentioned that during the harvest season, pecans can be purchased in Keo at the Nut House on Main Street and that they also ship nationwide. She noted that a person needs to call to order from them or visit them in person to buy pecans there. Pecans can also be purchased year round from Baucum Nut House in North Little Rock and Shady Grove Pecan Orchards. All three growers are within a 10-mile radius of Keo. 
"The most misunderstood aspect of Keo is how close we are to Little Rock and all of central Arkansas," said White. "We are 20 miles from the Main Street of Little Rock and the traffic is never a problem, minus a tractor or two. Lots of people working in central Arkansas drive in for pie and lunch at Charlotte's Eats and Sweets."  
The Main Street of Keo is an Arkansas Historic Preservation Commercial Historic District. In town are mainstays such as Charlotte's Eats and Sweets and shops such as Attic to Art and Old Gin Antiques. 
The area is also a cycling destination. "Keo is a standout destination for cyclists because we are in central Arkansas and the terrain is flat and little traffic," said White. "Cyclists either ride from Little Rock or North Little Rock or they drive in and park on Main Street. They like to visit  the long term Keo Eagle on down Hwy 232. They usually make a circle loop and end up back in Keo for lunch at Charlotte's. Keo is also a cycling friendly community with a Fix-It station on Main Street and bike rack. We even have our own biggest little bike share for residents and visitors to ride around locally."  
Keo is also a rest stop for the CARTI Tour de Rock, Arkansas Heart Hospital Cardiac Classic and Recycle Bikes for Kids (RB4K) Wampoo Roadeo. "We also host The Pie Ride that kicks off the Arkansas Pecan Festival. As a food destination, people from all over the U.S. visit famous Charlotte's Eats and Sweets."
This year, the Arkansas Pecan Festival, which has free admission, takes place in Keo December 2 from 10 a.m. to 7 p.m. The day starts with The Pie Ride departing from the Commercial Historic District on Main Street. The Pecan Cooking Contest is judged at noon and categories include sweet, savory and pecan pie. Also at the festival will be a classic car show, vendors, live music, food trucks and more.
Pecans are the official state nut of Arkansas and were also named the 2023 Food of the Year by the Arkansas Food Hall of Fame.