King Biscuit Blues Festival Hosts Unveiling May 6
Get ready! Time is drawing near! Organizers of the 29th annual King Biscuit Blues Festival in historic downtown Helena are hosting a very special event on Tuesday, May 6.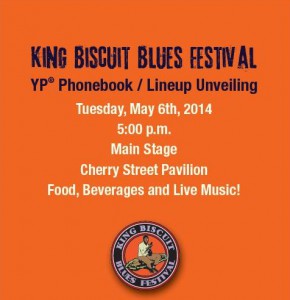 ​
Beginning at 5 p.m., the event will serve as the unveiling of the world-renowned festival's 2014 line-up and the cover of the 2014 YP phone directory, which features the October festival. The unveiling will be held at the Cherry Street Pavilion, the main stage for the King Biscuit Blues Festival, which is located at 118 Cherry Street in historic downtown Helena. The evening event is free and open to the public, and will feature live music, food and beverages.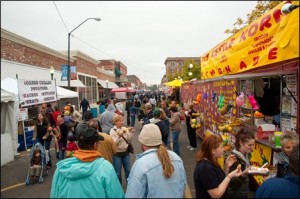 ​
This year's festival takes place on Oct. 8-11. In its 28 years, the festival has become known worldwide and visitors from across the globe flock to downtown Helena for three days of music, special events, food and fun!