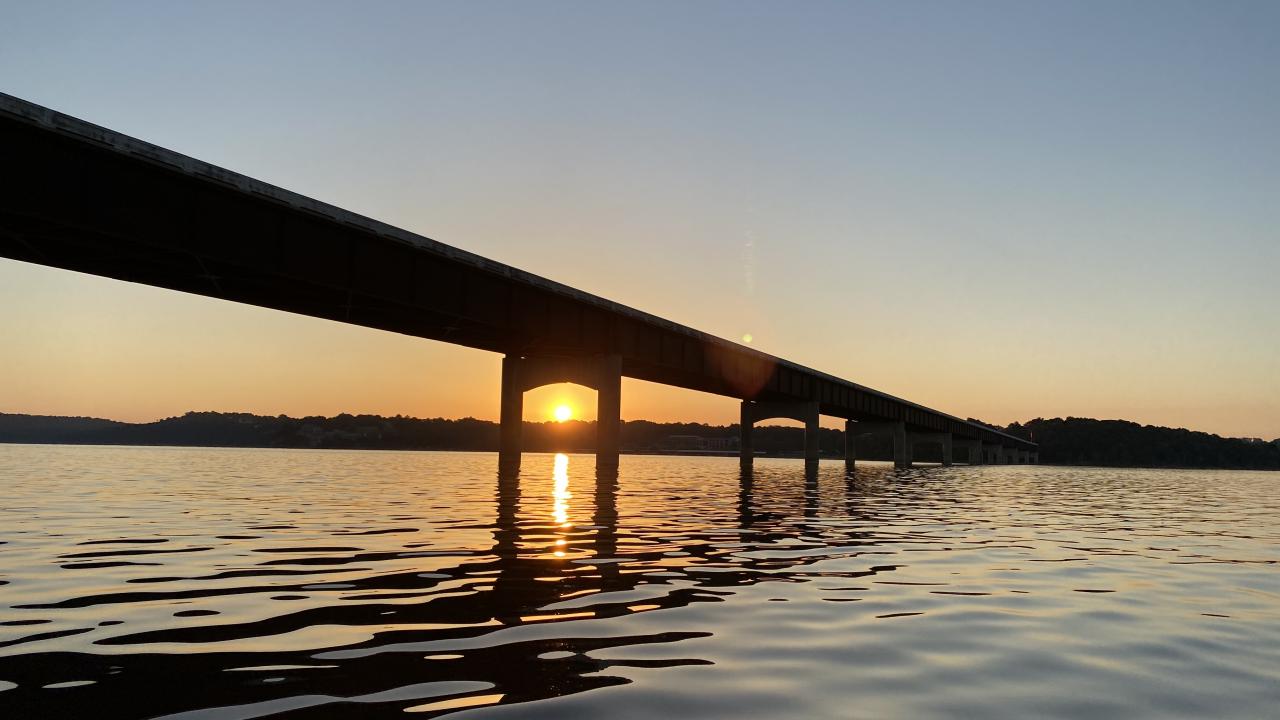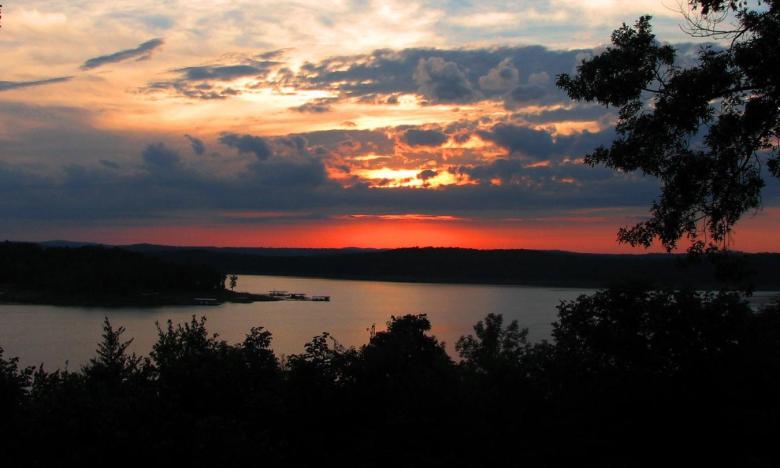 Sunbeams sparkle on the lake water as anglers head out to catch the early morning bite. Soon pontoon boats and houseboats begin cruising, parking periodically in secluded coves for swim breaks. Speed boats drag smiling kids and adults on tubes and skis. Wakeboarders hit the surf.
Lake-goers laze the day away on floats by resort docks or play on the sand beaches at public parks. Anglers fish from a boat or the shore. Sunscreen gets applied and forgotten. Those who rent boats return to the marina at the day's end. The sun slowly sets in a fiery show that streaks across the water.
These are typical summer lake scenes that make for memorable summers. However, there's even more lake life happening on the shore, where visitors rent cabins and cottages for weekend and week-long stays.
Jane Domagalski of Rocking Chair Resort on Norfork Lake said she sees a "cult following of lake lovers," people who follow a repetitive pattern each year, almost like holiday traditions. They stay at the same resort and visit the same restaurants, marinas and beaches. She has one group that visits every marina on the lake when they're in town and lets her know who they think has the best T-shirts each year.
Some of those longtime regulars have been coming for generations. Many people meet up on the lake with people from other resorts that they've met over the years.
Norfork Lake, and Arkansas in general, is a perfect place to have a reunion with friends or families.
"I've got some that come from all over the nation because we're a central location," Don Lawellin of Three Oaks Resort said. "It's more of a family gathering time and doing things that most of the people don't spend a lot of time doing."
Lawellin has one group that rents his entire resort during their stay. "They will live in the swimming pool and pavilion all week. A couple will go to the dock, but most will fix lunch and get drinks and spend the whole day at the pool."
He added that sometimes grandparents that have been coming to the lake since the 50s like to treat their kids and their families to lake life. Others that visit remember coming to the lake with their parents on family vacations when they were young.
"Part of it is tradition. Part of it is bringing back memories from childhood," he said. "Some just love this lake."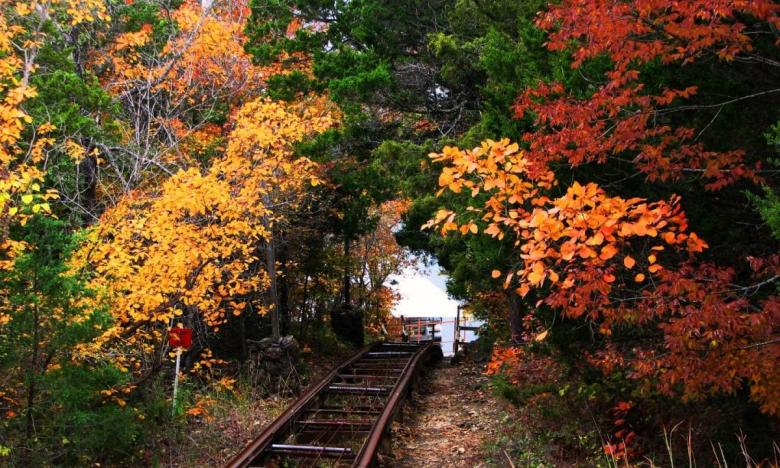 While repeat customers make up most of Domagalski's business, she is seeing more new customers now.
"They don't know how to unwind or do absolutely nothing," Domagalski said.
They learn to slow down and enjoy the lake, the town, and the restaurants, she explained. They cook in their cabins and sit on the decks to read or chat. They spot eagles and other birds and also play in the sun. "How simple is that?" she asked. "They love it and it becomes magic."
"It's definitely magic for kids," she said. "This is where you create memories with bonfires and hiking and catching bugs or my slide at the pool. You can't get the kids out of the pool here."
People choose various resorts found all around the lake for different reasons. Some people bring their own boats and go to places that offer boat slips. Some want a view of the water, a swimming pool or a resort that's tucked away in the woods.
"A lot of people that own the resorts are people that have been coming here for years," Lawellin added. "They give up the big job in the city and buy a resort. Lots of business owners aren't from here."
"I love the people that come here," Lawellin said. "I've got some I absolutely can't wait to see each year. I've watched their kids grow up. It's rewarding to own the resort and watch them enjoying it. You're buying a lifestyle and the people that come here are sharing tidbits of it. They see it for a week a year and go back to their lives."
Arkansas has 600,000 acres of lakes. Which lake will you visit to experience lake life?
Sidebar:
Norfork Lake has more than 550 miles of shoreline and covers some 22,000 acres. There are 19 developed U.S. Army Corps of Engineers parks that provide plenty of opportunities for camping and for water sports. Boating, water skiing, tubing and swimming are all extremely popular on the lake. Commercial docks have boats, motors, guides and equipment for water sports. In addition to parks for camping, there are many resorts offering accommodations, some with private docks, swimming pools and other recreational amenities.