Legacy of Arkansas's Civil War Seminar Scheduled for Oct. 10
The Arkansas Civil War Sesquicentennial Commission and the Old State House Museum in Little Rock will sponsor a seminar on the legacy of the Civil War on Oct. 10 at 10 a.m.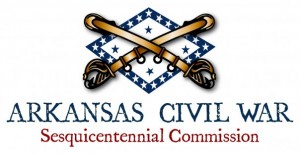 "As we near the end of the commemoration of the 150th anniversary of the Civil War, we wanted to address the lingering influences of the war," ACWSC Chairman Tom Dupree said. "Each of our speakers will look at different aspects of the war and how they continue to affect us today."
Speakers at the "Legacy of Arkansas's Civil War" will be:
Registration for the seminar is $15, which includes lunch. To register, contact Tanya Canada at 501-683-2954 or [email protected]. The deadline to register is Tuesday, October 6.
For more information on this and other sesquicentennial events, visit www.arkansascivilwar150.com/events.