Mount Nebo State Park: Monument Trails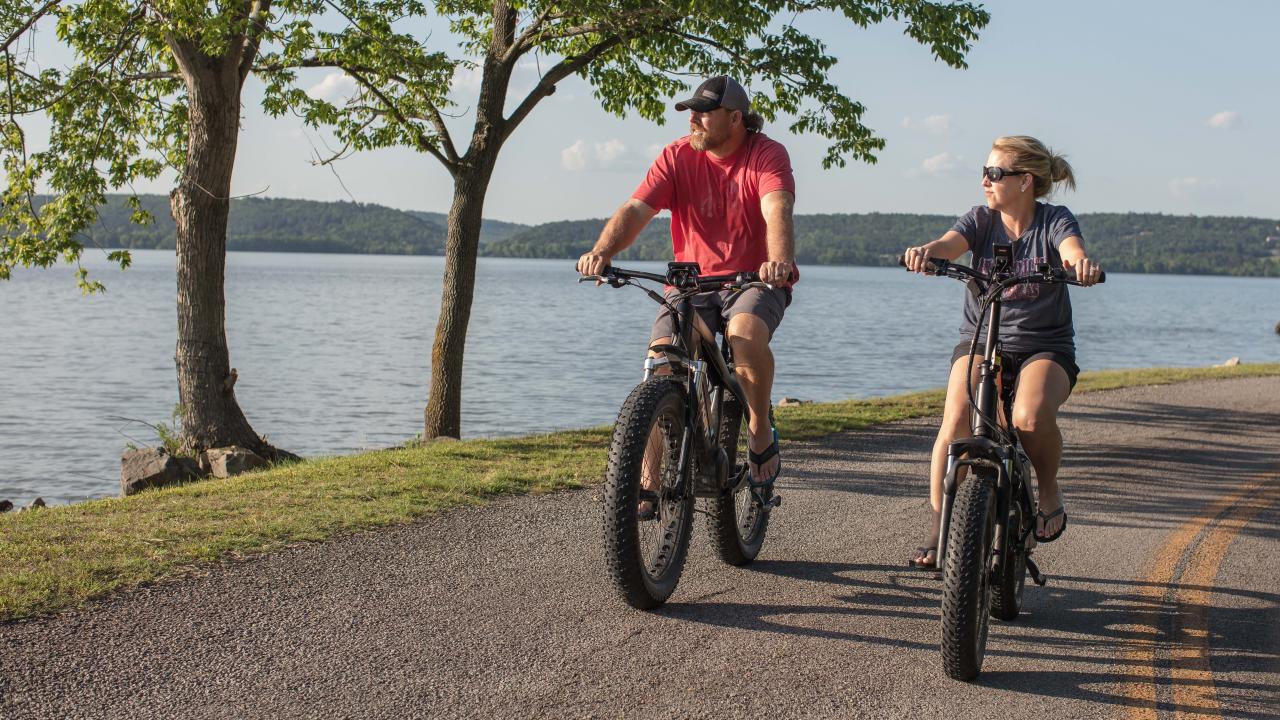 Mount Nebo State Park, nestled in the Arkansas River Valley, sits atop 1,350-foot Mount Nebo. Complete with 1930s-era Civilian Conservation Corps-constructed cabins, pavilions, bridges and 14 miles of hiking and biking pathways, this park is a place to get away from the hustle and bustle of life. Plus, there's a new addition.
The Monument Trail, or Chickalah (pronounced /chuh-kEE-luh/) Loop, is bringing world-class cycling to the area. The name comes from the scenic creek that flows through the northern portion of the park, and the path opens up never-before-accessible areas. Enjoy incredible exposed rock layers and have unparalleled views of the Arkansas River Valley.
With accessibility from Russellville, Conway, Little Rock and the Ouachita and Ozark Mountains it's the ideal experiential mountain-bike route for The Natural State.
An intermediate, or blue trail, the Monument is equipped with a series of challenges for riders to progress and learn on. The 7-mile path has unique features and signage as well.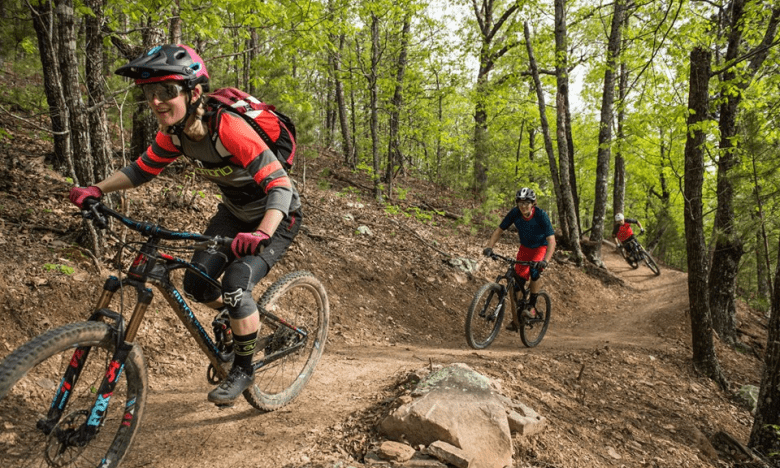 Joy ride over big, beautiful berms and soar across advanced gaps and jumps before settling down at a picnic pavilion for lunch. Just make sure you ride to your skillset — learning is important, and you should check out a feature before attempting it.
Park at the Bench Trail Overlook, just below the top of the mountain on Highway 155, to access the bikeway. If the Chickalah is too advanced, you have alternatives. The 4-mile Bench Trail provides novice riders an easy, green option around the mountain, and you'd best believe it offers its own stunning views of Mount Nebo.
The route is great in all seasons, but summer — when the sun shines through the dense ombre of green leaves — and fall — when the whole park is cast in a red-orange glow — are the highlights. Just remember to dress in layers as the weather can be different at higher elevations.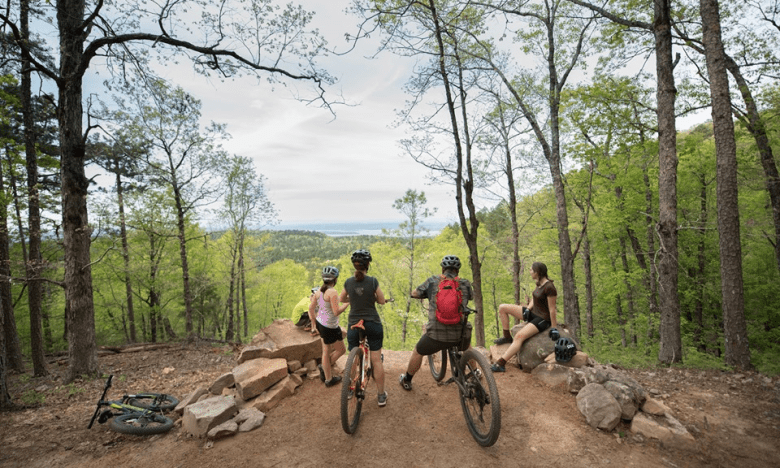 After a long day of cycling, jump into the crystal-clear waters of the pool or visit the small museum on site. Then tuck into your bed in a historic stone cabin before waking up the next morning for more hiking, tennis playing and cycling. Are you an experienced hang glider? There is space for that too.
A second phase of development is coming to the Monument Trail, which will feature a greater variety of terrain, bringing green, blue and black options to riders.