Mountain Bike Destination: River Mountain Park in Little Rock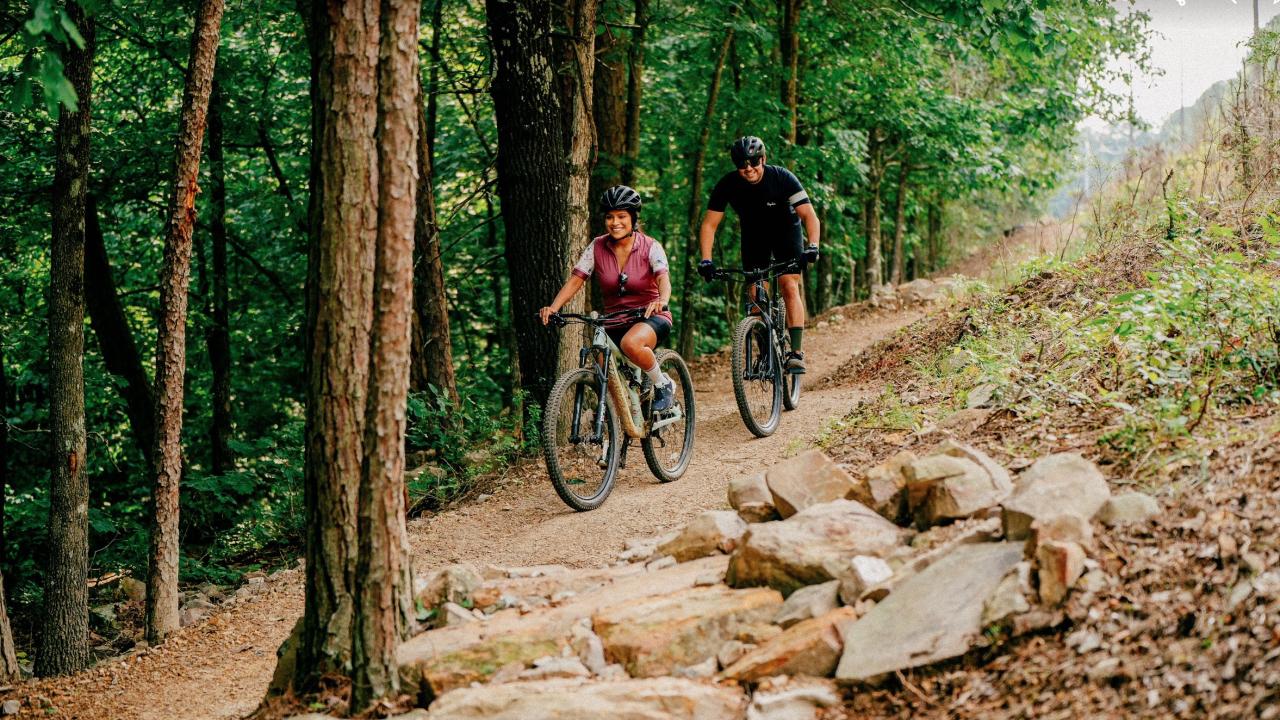 Little Rock is a go to destination for those who enjoy the outdoors. A new mountain bike park that caters to all skill levels has been added to the mix of the many riding options you can find in the city.  
River Mountain Park stands out as being the first professionally built mountain bike trail system within the Little Rock city park system. It has around 10 miles of trails that offer a range of terrain, including downhill sections, for various riding levels. Trails are signed with green, blue and black markers, each signifying a different riding level, with green being easiest and black the most difficult. Also part of the mountain bike park lineup are a gateway trail and bike skills area at Two Rivers Park that specifically caters to kids and new riders. A newly built parking lot for the trail system can be found at the base of River Mountain, which is at the end of River Mountain Road.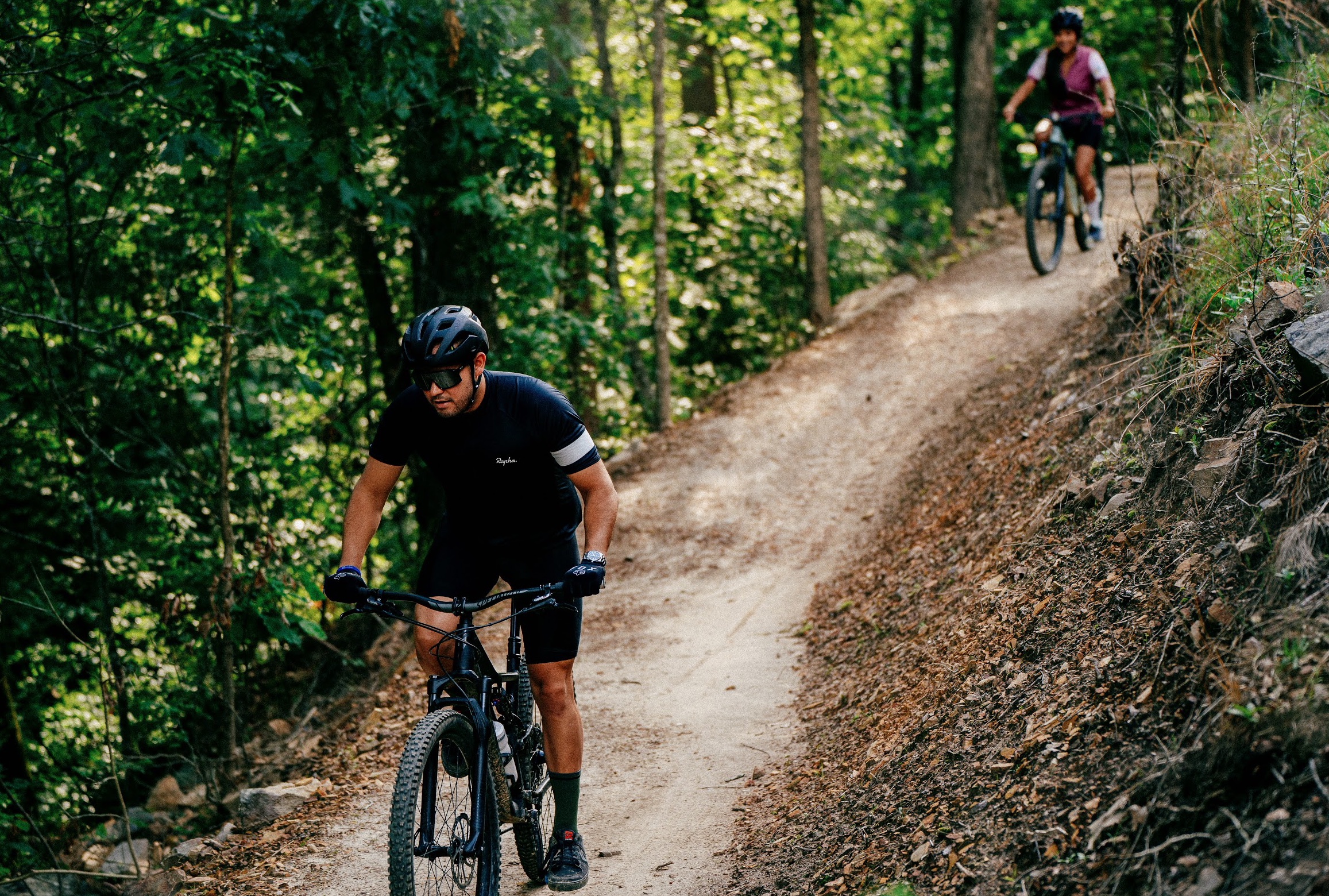 The location of the trail system is prime as it connects to the Arkansas River Trail. The Arkansas River Trail is a long trail with many miles and sections to explore, providing a range of options for further future outdoor adventures. Multiple access points in both Little Rock and North Little Rock can be used as a base for trail exploration. The bridges along the Arkansas River Trail are destinations in themselves, including the famous Big Dam Bridge, the longest bridge in the country built specifically for pedestrians and cyclists.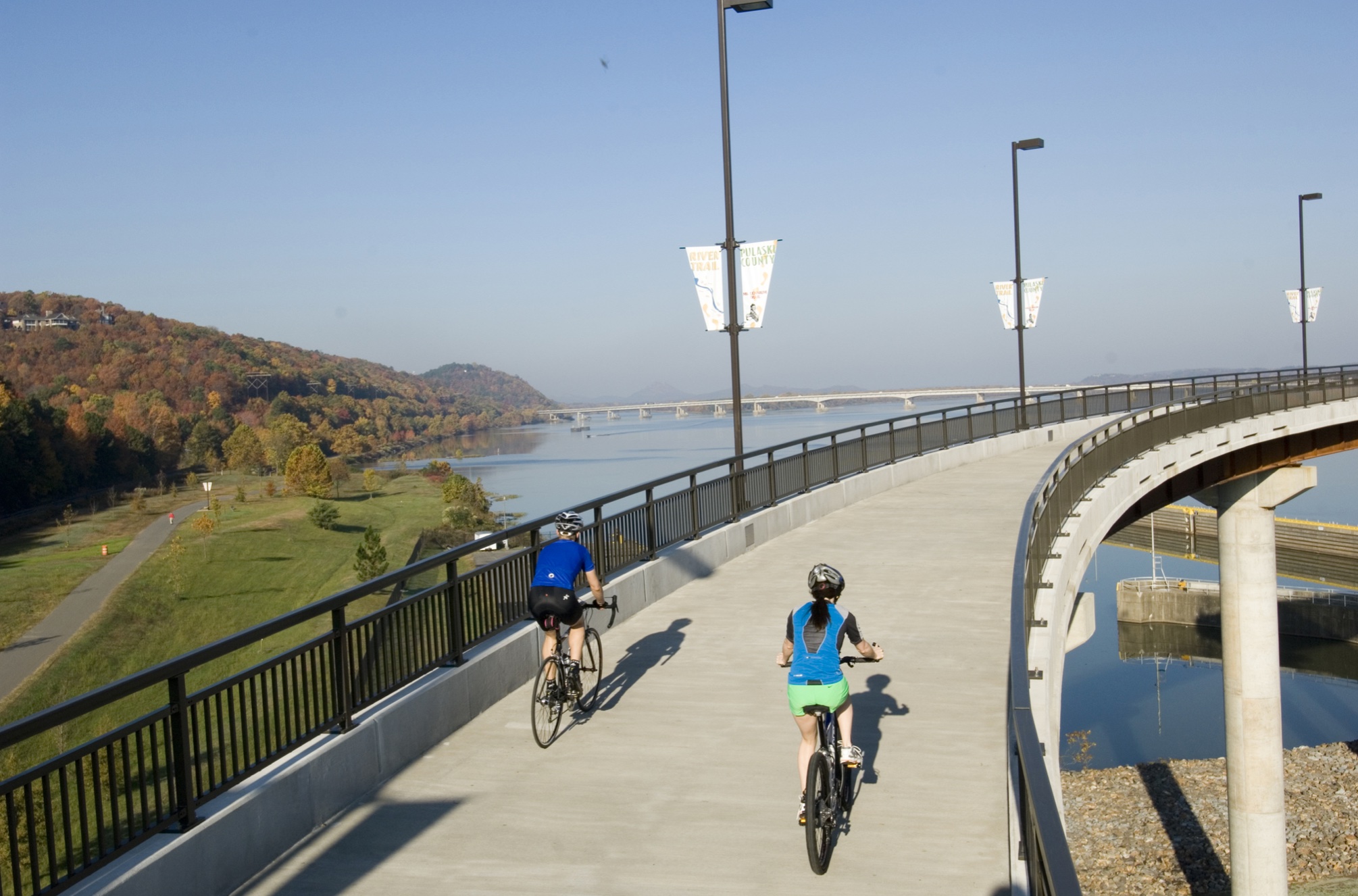 Located at the confluence of the Arkansas and Little Maumelle Rivers, 1000-acre Two Rivers Park is another outdoor haven where you can walk, bike, launch your canoe or kayak, fish, have a family picnic and more. You can reach this park from the Arkansas River Trail via the Two Rivers Bridge.
The River Mountain Park trails also connect via a shared use lane along Pinnacle Valley Road to the Monument Trails at Pinnacle Mountain State Park. Monument Trails are a partnership between Arkansas State Parks and the Arkansas Parks & Recreation Foundation. These trails are crafted for all levels of riders, hikers, and trail runners.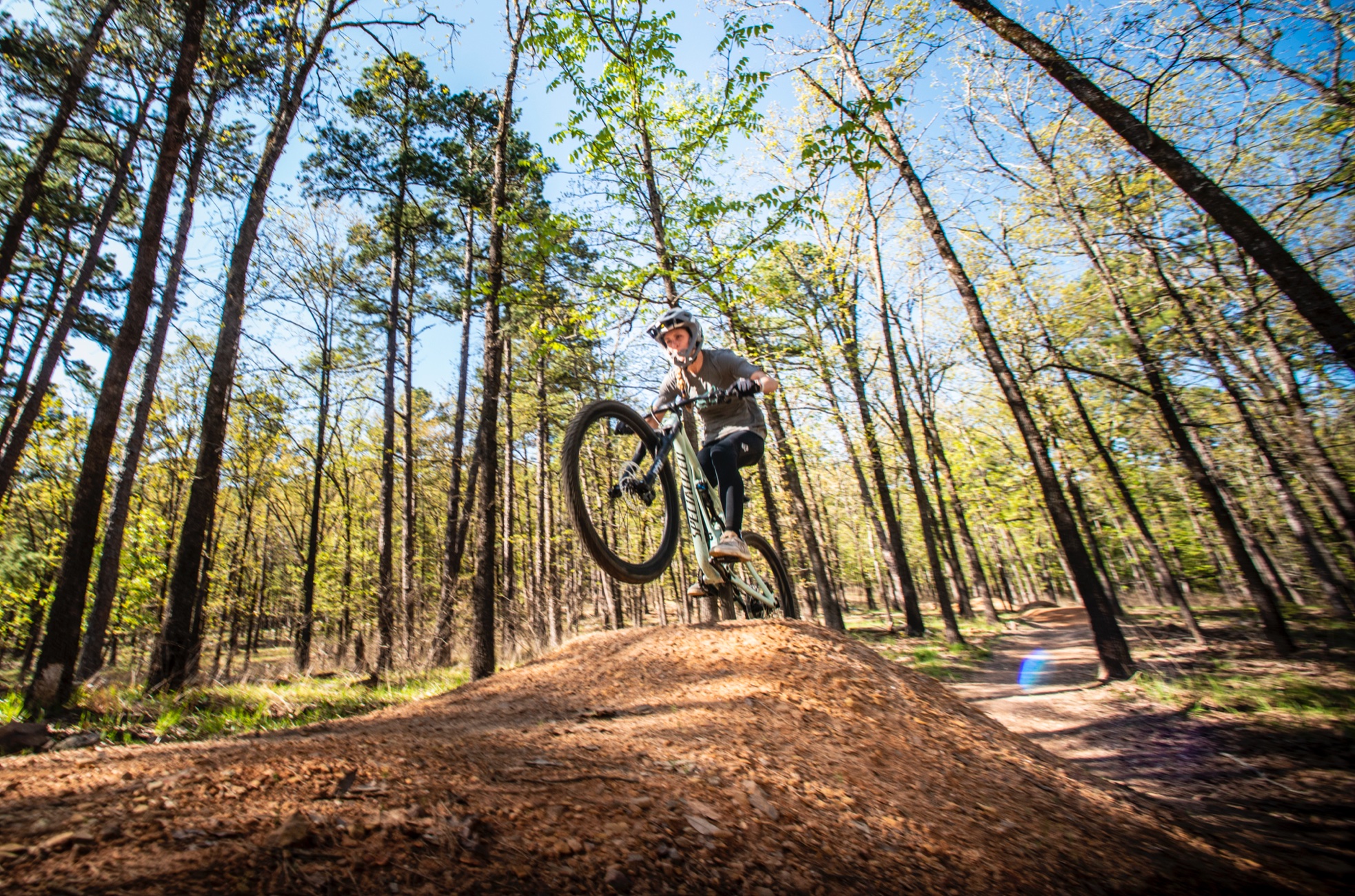 Of note, there is also a 2.9  mile trail in the park that is known as River Mountain Park Trail. It was here before and does not connect to this new trail system but does share a name with it. 
The trail system, which is a collaborative project of the city of Little Rock and their Parks & Recreation Department and the Arkansas Parks & Recreation Foundation, is also located above the Little Maumelle River and Arkansas River and near the Little Maumelle River Boat Launch for Rock Town River Outfitters. Rock Town River Outfitters is a guiding service that is the first of its kind for the area. They offer kayak and bike rentals too so if you want to rent a bike or paddle the waters of the Arkansas River, they are an option to do so from.   
If you are on the lookout for more places to ride in the Little Rock area, the Little Rock Convention & Visitors Bureau, LRCVB, has created an in-depth cycling resource that showcases almost 100 trails covering over 1,230 miles in and around Little Rock and central Arkansas. The site, which can be found at littlerock.com/experience-little-rock/cycling, includes information on road biking routes, mountain biking trails, gravel riding, and a newly created series of self-guided tours that give riders the chance to learn about Little Rock's history and culture. You can also find other details like info on local outfitters and cycling clubs.
For more options on biking in Arkansas, visit arkansas.com/cycling-and-biking.