From music to exploration, March is full of fun
Editor's note: The events featured in this article occurred in 2017, but you'll find other great happenings on our Events page.
There's an old saying about the month of March…"in like a lion, out like a lamb." But March in the Arkansas Delta offers great fun, from musical performances to enjoying the natural beauty the region has to offer.
The Fowler Center at Arkansas State University in Jonesboro welcomes Third Coast Percussion on March 11. The Grammy-nominated quartet explores the extraordinary possibilities of the percussion repertoire, delivering exciting performances for audiences. The ensemble enhances performances with cutting-edge media, such as free iPhone and iPad apps that allow the audience to create their own musical performances. For over 10 years, the group has forged a unique path in the musical landscape with energetic performances that celebrate the extraordinary depth and breadth of musical possibilities in the world of percussion. Tickets range from $15-30. For more information, visit wwwYourFowlerCenter.com or call 870-972-3471.
If you've ever wanted to explore the natural beauty of the Arkansas Delta, this is a great opportunity. The Delta Heritage Trail State Park near Helena-West Helena offers a Pedal Paddle Tour on March 25. Participants will travel with a park interpreter on a bicycle down the former route of the Missouri Pacific's Delta Eagle passenger train, exploring some of the diverse history and nature along the way. After the 10-mile bike ride, you can paddle a kayak on Old Town Lake, a former channel of the Mississippi River. The $25 fee includes bike and kayak rental. To learn more, contact the park at 870-572-2352.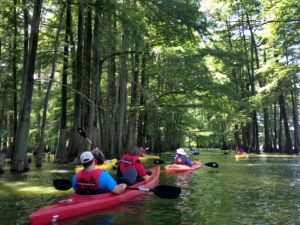 The Army Field Band and Soldiers' Chorus was founded in 1957 and is the vocal complement of the U.S. Army Field Band of Washington, D.C. These performances include the 65-member field band as well as the 29-member mixed choral ensemble. Although the two groups often travel separately, the joining of these two ensembles allows them to offer unparalleled versatility of programming, ranging from orchestral masterworks and operatic aria to Sousa marches, jazz classics, and Broadway musicals. The group travels across the country and abroad, entertaining audiences of all ages. In March, you have two opportunities to enjoy the group's performances.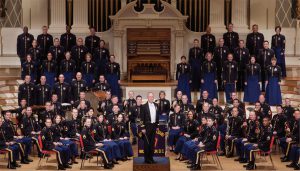 On March 30, the Army Field Band and Soldier's Chorus performs in Helena-West Helena at the Lily Peter Auditorium as part of Warfield Concerts. The performance is free. For details, log on to www.WarfieldConcerts.com or phone 404-697-7197. On March 31, the group travels to Stuttgart for a performance at the Grand Prairie Center on the campus of Phillips Community College. The performance is free. For details, you can visit www.PCCUA.edu/GPC or call 870-673-4201.