httpv://www.youtube.com/watch?v=eGoXVduzfQc
Happy New Year! Start 2014 off in a melodious fashion with three exciting musical events in January.
Warfield Concerts in Helena-West Helena presents the Liverpool Legends on Jan. 16 at Lily Peter Auditorium. The Beatles tribute band features four talented musicians and actors who were handpicked by Louise Harrison – sister of the late George Harrison of The Beatles. Louise's involvement with Liverpool Legends Beatles Tribute Band makes them the only band in the world with a close, direct biological link to the original Fab Four. With precise attention to every musical detail, along with costume changes, vintage instruments and special effects, Liverpool Legends will make you feel like you are watching the original Fab Four. Admission is free. For more information, log on to www.WarfieldConcerts.com.
If you love the music of The Great White Way, you'll love Broadway Rox! The new, upbeat performance celebrates the contemporary musicals of Broadway from the pop and rock genres. The theatrical experience bridges the gap between a traditional Broadway musical and a full-blown rock show, and includes songs from Rent, Tommy, American Idiot, Mamma Mia, Smokey Joe's Cafe, Wicked, Jersey Boys, Rock of Ages, Hairspray, and Jesus Christ Superstar. Broadway Rox comes to Forrest City's East Arkansas Community College Fine Arts Center on Jan. 24. Tickets are $35. To learn more, visit www.EACC.edu or phone 870-633-4480 ext. 352.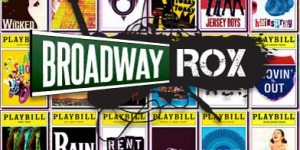 The Fowler Center on the campus of Arkansas State University in Jonesboro welcomes the Arkansas Symphony Orchestra for a performance of The 8 Seasons on Jan. 30. The concert is part of the Intimate Neighborhood Concert Series, a program launched to engage, inspire, connect and advance Arkansas through the power of music. Tickets range from $6-$30. Find additional details at www.YourFowlerCenter.com or by calling 870-972-3471.