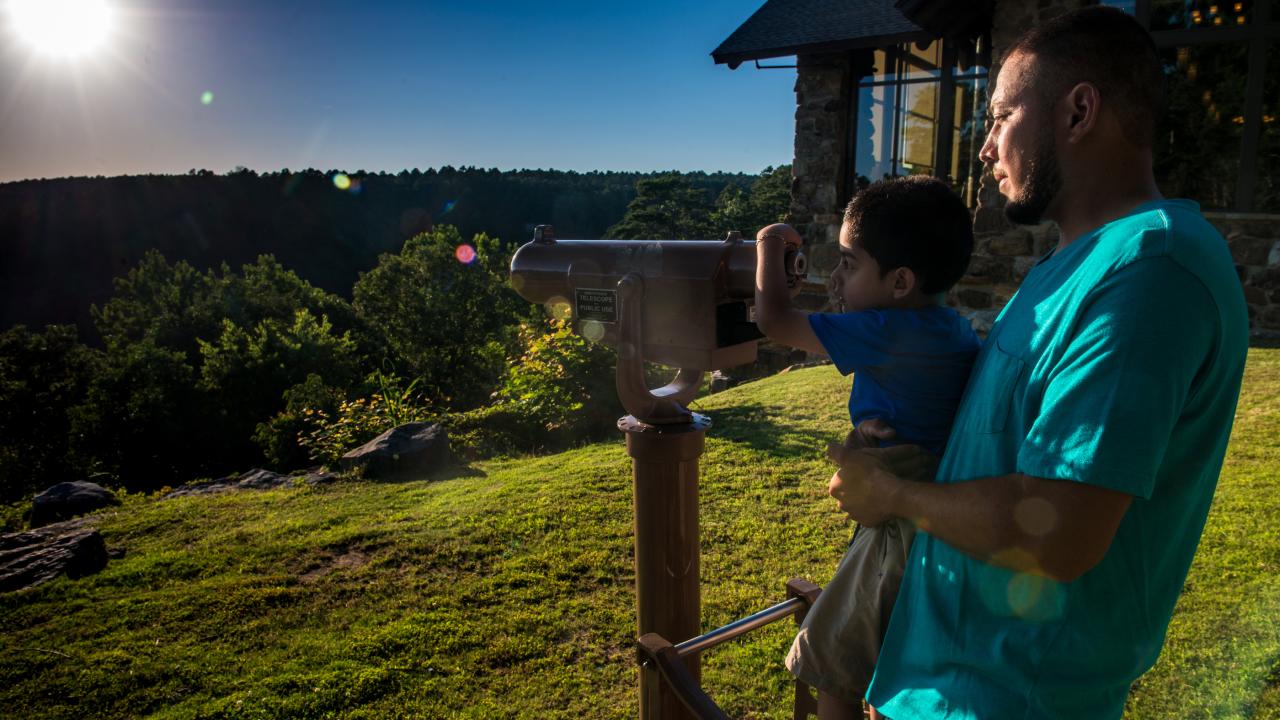 The Arkansas River Valley is also referred to as the Tri-Peaks region because it contains three popular mountaintop state parks. Reserve a cabin or a lodge room at any of these parks for a comfortable girl's weekend in the woods. Of course there are plenty of campsites too if you're into roughing it and campfire cooking.
The highest point in Arkansas and one that affords spectacular vistas, Mount Magazine rises from the Arkansas River Valley near Paris to an elevation of 2,753 feet above sea level. The park offers hang gliding, rappelling, camping, hiking trails and a visitors center that features interpretive exhibits on the area's history and flora and fauna. A 90,000-square-foot lodge and conference center opened in 2005. Enjoy plush accommodations in the lodge or in a cabin, and wine and dine at the Skycrest Restaurant.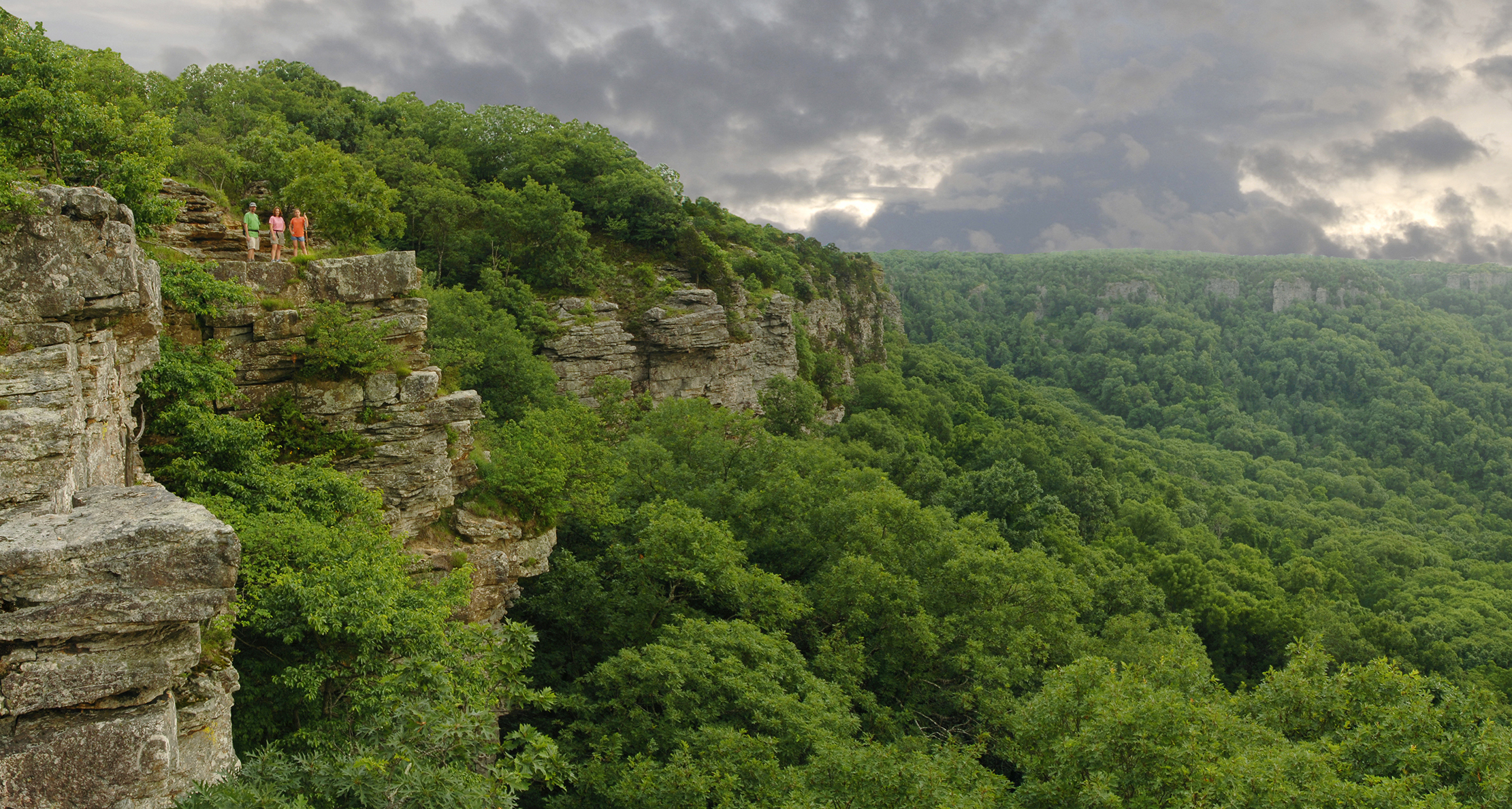 In Dardanelle, Mount Nebo State Park is a Civilian Conservation Corps-built park with cabins, tennis courts, a swimming pool, campsites, a visitor center, a hang gliding area, group pavilions and 14 miles of hiking trails.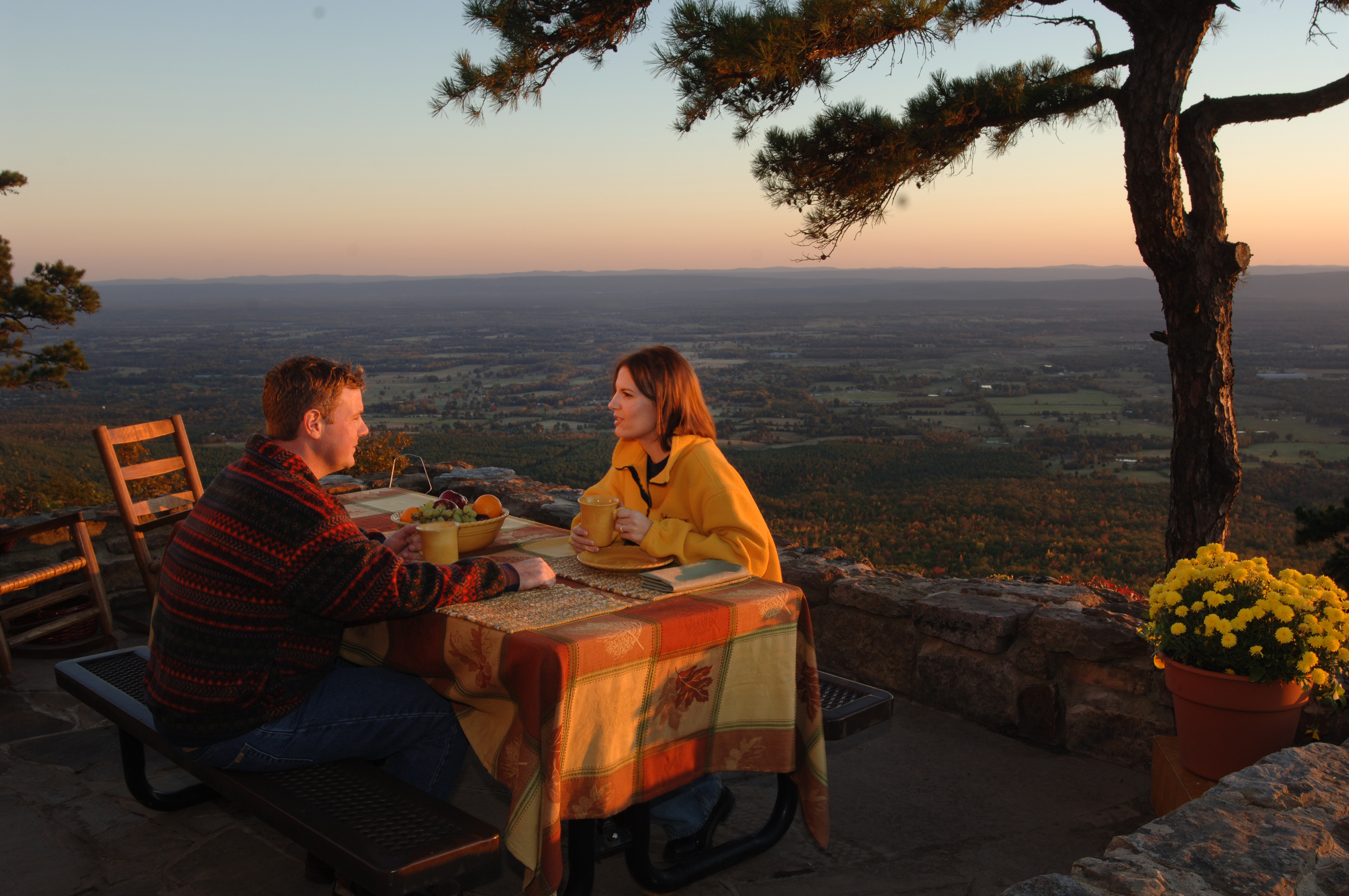 In Morrilton, Petit Jean State Park is the flagship of the state parks system. The park encompasses 2,658 acres of rare natural beauty - an abundance of unmarred woods, ravines, streams, springs, spectacular views and interesting ecological formations preserved almost as French explorers found them 300 years ago. In addition to cabins and the park's Mather Lodge, it has a restaurant, swimming pools, campsites, boating, fishing, several hiking trails and the spectacular 95-foot Cedar Falls.