Relax and recharge at a world-famous spa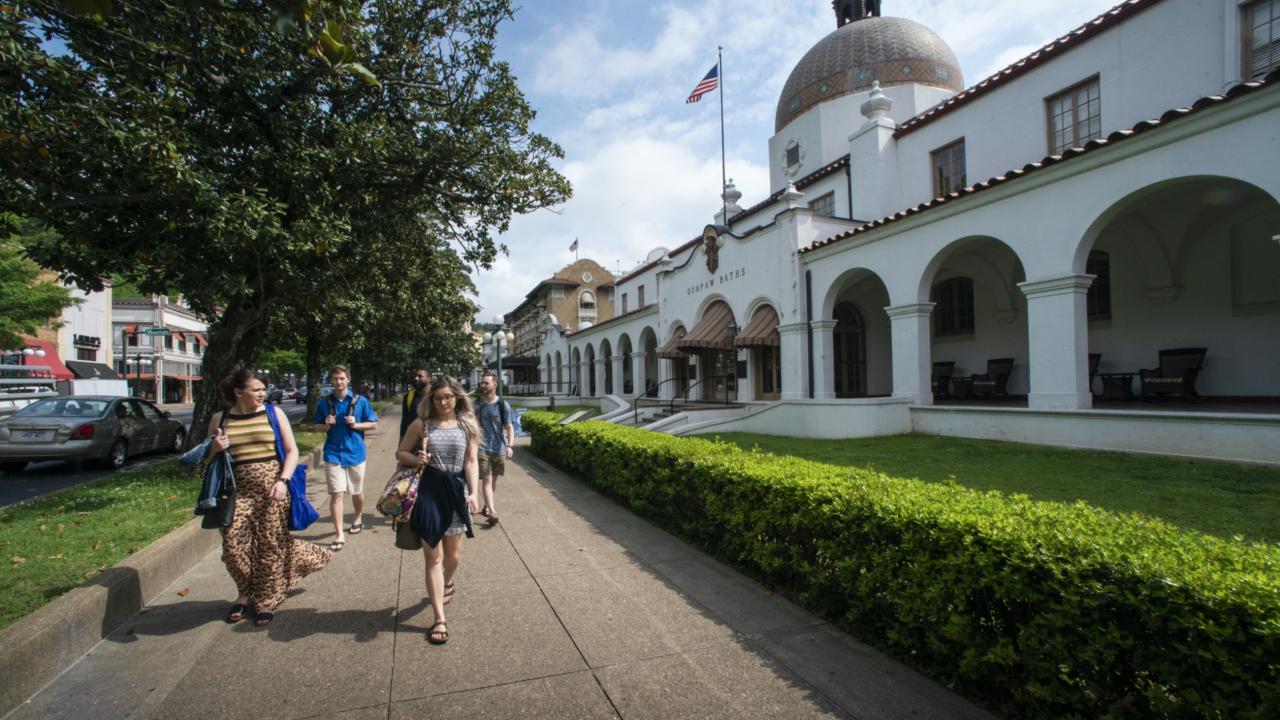 After a packed day of sightseeing, a great way to recharge is via a spa session. Hot Springs and Hot Springs National Park are world-famous for their thermal springs. The national park was set aside to protect these springs and Bathhouse Row offers a chance to experience the thermal waters the park is named after.  
Named a National Historic Landmark, Bathhouse Row is home to eight bathhouses built in the early 1900s. The Buckstaff Bathhouse and Quapaw Baths & Spa are two spots within the park where you can still get spa treatments and both are still fed by the park's springs. The Buckstaff has operated continuously since 1912 and offers traditional thermal mineral baths.
The Quapaw has been renovated into a modern day spa with features such as thermal pools, massages, and even a steam cave that has been built over a natural thermal spring!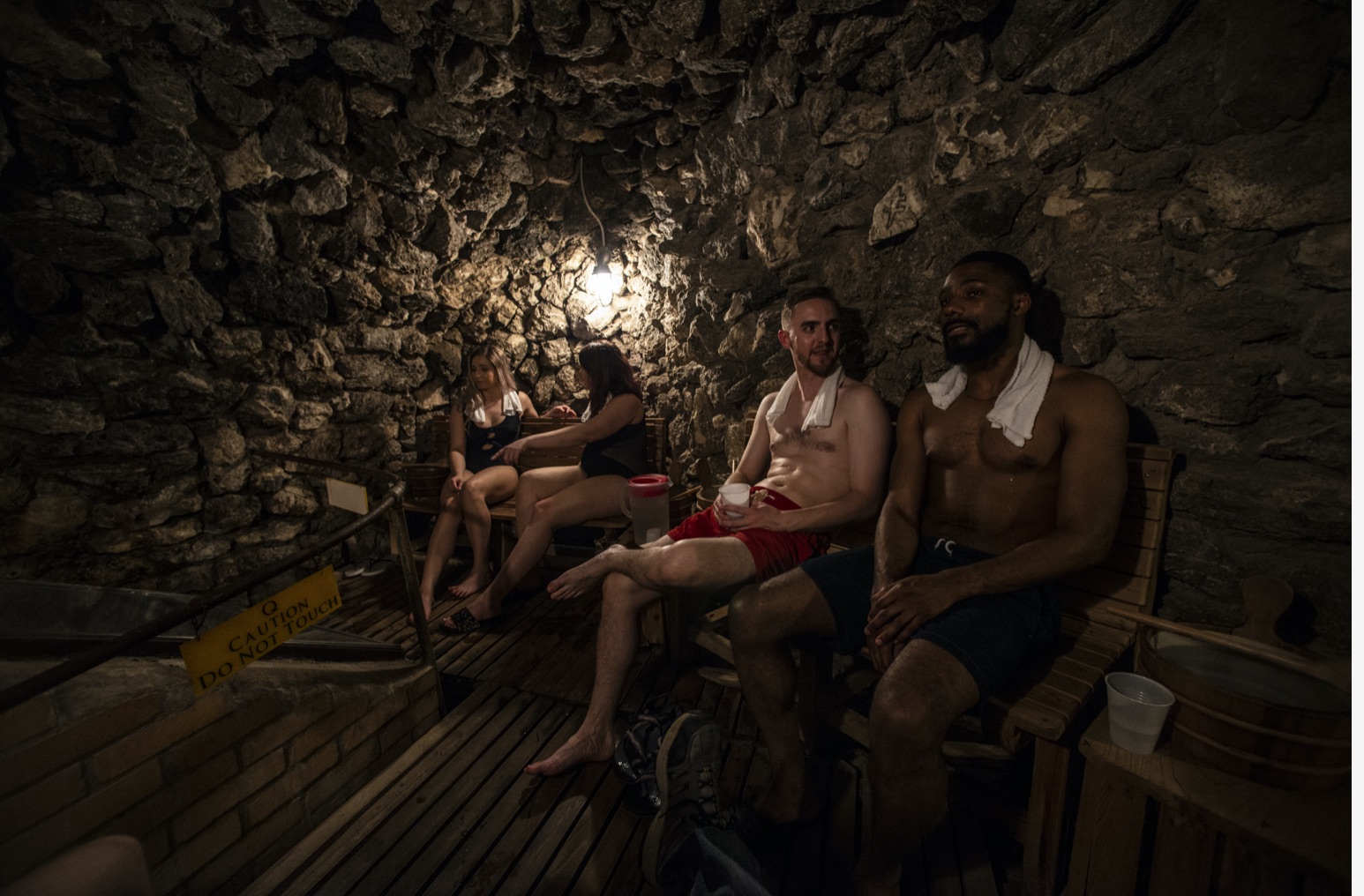 This famous thermal water is also used in other ways on Bathhouse Row. The Superior Bathhouse Brewery is now home to the only brewery located within a national park and holds title as the only brewery in the world using thermal spring water to create their craft beers. The Fordyce is the national park visitor center and you can learn about the history of the springs at the museum there. The Lamar is now home to Bathhouse Row Emporium, where you can buy items like soap made with the thermal waters of the park. And you can even stay on Bathhouse Row now in one of the former bathhouses at the Hotel Hale.

Along with these spots, there are many spas around town that serve as reminders of Hot Springs heritage as the Spa City.   

Places to stay in town like Lookout Point Lakeside Inn also offer spa packages one can enjoy while here. Surrounded by landscaped gardens, this B&B overlooks Lake Hamilton and is only a few miles from Hot Springs National Park.

Outside of town, Turtle Cove Spa at Mountain Harbor Resort in nearby Mount Ida is a famous destination spa.  They offer massages, crystal energy work and more. The spa's location on Lake Ouachita helps it stand out from other spas in Arkansas. One treatment you won't find anywhere else is the spa's Crystal Energy Balance Therapy. This uses the heated, polished quartz crystals from local crystal mines and is similar to a hot stone massage. Special spa packages are also available at this resort. Start planning your special spa getaway today!