The Scots March into the Ozarks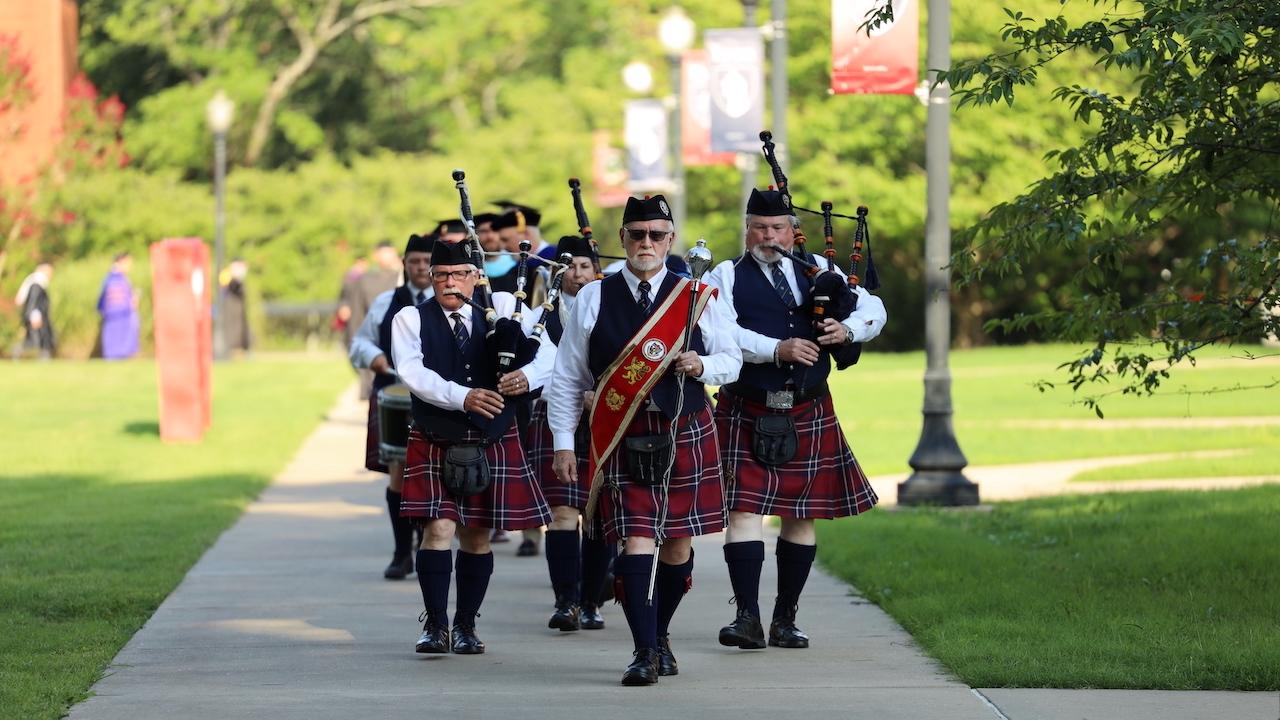 Once a year, Lyon College in Batesville hosts the Arkansas Scottish Festival. It's a chance to don a kilt and bring the wee bairns for a joyous celebration of everything Scottish! ScotsFest (as it is now known) has become one of the biggest Scottish festivals in the South and an Arkansas tradition. The festival is held annually during Lyon College's homecoming weekend. ScotsFest 2023 is coming up October 27-29! From a Kilted Fun Run to judging the "bonniest" knees, ScotsFest is a unique celebration of Celtic traditions spanning food, fun and games, music and history.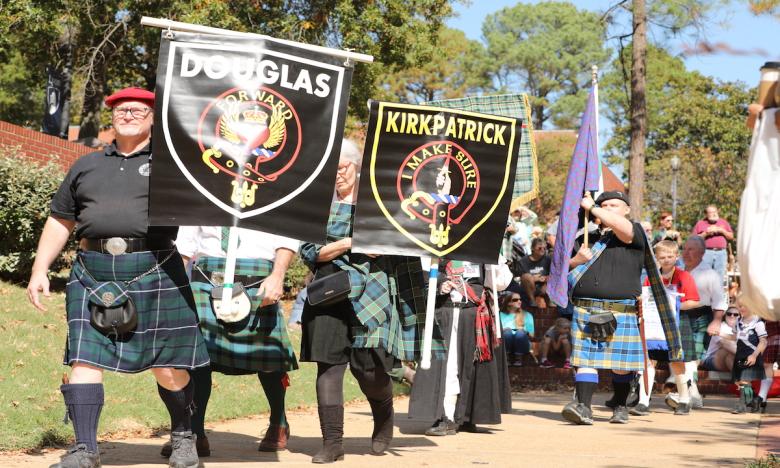 ScotsFest is a braw party the likes of which you've never seen, and general admission is FREE! Make your plans today and see why the Arkansas Scottish Festival was ranked #7 of "The Top 100 Things to do in Arkansas" by AY Magazine!
A proud history
Founded in 1979 at Arkansas College (now Lyon College), the Arkansas Scottish Festival is an homage to the Scottish heritage of the school's Presbyterian founders. The event started humbly—a small Scottish fair located on the intramural field during homecoming festivities. Growing in popularity every year, the festival was relocated to larger and larger spaces. Now ScotsFest is held in the central area of campus, and it's an event in its own right. Last year, more than 5,500 people attended the festival. This year's ScotsFest marks the 43rd year of the Arkansas Scottish Festival, and the event is still growing. It's a wee miracle.
Scotsfest 2023
The next festival has a big kilt to fill, and there are tons of activities in store for the whole family to make this the best event yet, including some new ones. Here's just some of what you can expect at this year's Arkansas Scottish Festival in Batesville. 
Day 1 – Friday, October 27
The first day of ScotsFest 2023 kicks off at noon on Friday with food trucks and Scottish fare and an exhibition of the Scottish Clans. The Ozark Beer Co. Entertainment Tent opens at 4pm and features headliners the Gravel Yard Band among many other acts. New to the event this year is a FREE Rocket-Building Workshop. Build your rocket on Friday night and launch it Saturday morning during the Rocket demonstrations. Mingle with alumni and friends at other Lyon homecoming events happening all over campus. 
Day 2 – Saturday, October 28
History Reenactment
You'll hear bagpipes in the air as Saturday begins the first full day of ScotsFest 2023 with a full course of activities. First up, MacLachlan's Jacobite Highlanders and Colonel Munro's 37th Regiment of Foot set the tone with a Living History display in detailed period costume.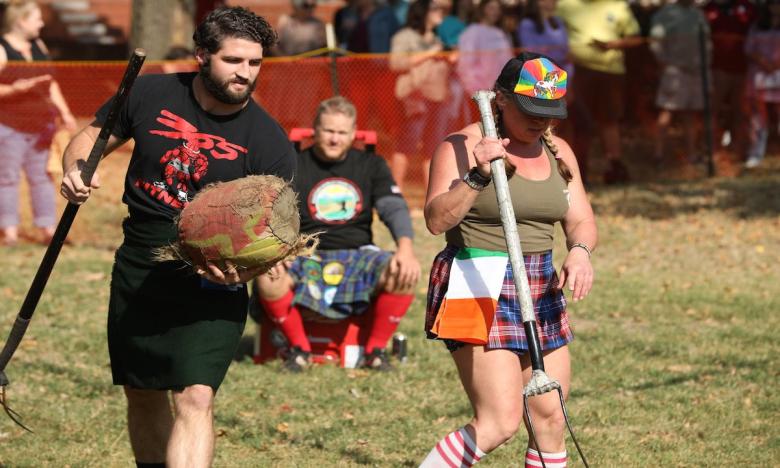 Piping Exhibitions / Celtic Music
Bagpipes are part of the Scottish experience, and there are piping exhibitions at various locations throughout the festival weekend, but that's not all. Celtic musician Misty Posey will sing traditional songs to harp accompaniment, and the Piper Jones Band will perform.
The Highland Games
Then it's time for the Highland Athletics Competition, a festival tradition featuring eight events like stone lifting, caber throwing, sheaf tossing and more. Registration is FREE for these events, and there are classes for all contenders 13 of age and up. Sign up in advance for the games on the Online Registration Page. 
Sheep Dog Demos / Dog Show
If you've never seen a sheepdog doing what it does best, you're missing something special. Make your way to the Brown Fine Arts Building lawn for multiple demos throughout Saturday and Sunday into the lives of sheep-herding dogs. There's also a dog show, and you can register your pup here.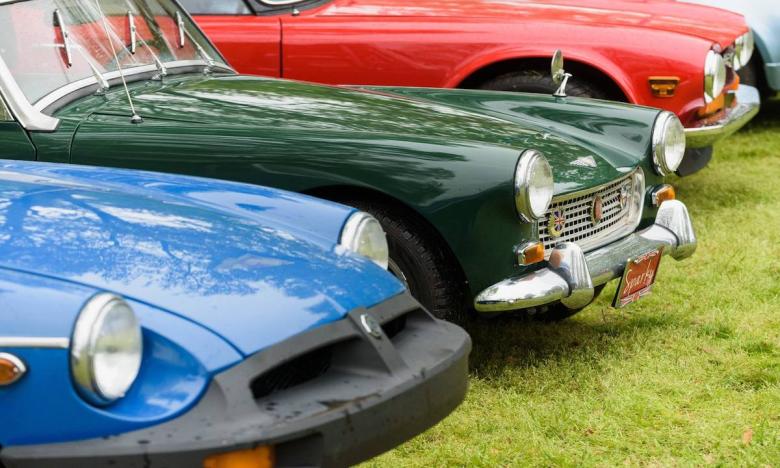 Other Activities
There's even more to do on Saturday at ScotsFest 2023, including rocket demonstrations, a British Car Show, and of course, the homecoming game. For the wee ones, there's the Lil' Highlanders Fun Zone, where they can make duct-tape shields, practice for the highland games with the Welly Throw, or just bounce in the Scottish Castle. 
Ceilidh
A traditional Scottish dinner gathering, known as a Ceilidh (pronounced like "kay-lee"), is one of the major highlights of the Arkansas Scottish Festival. Enjoy your favorite Scotch starters during the cocktail hour. The main course includes a choice of entrees and all the energy you need for dancing.
Day 3 – Sunday, October 29
Some of the most popular ScotsFest events are reserved for the last day of the festival. In addition, piping, sheep dog and highland dancing demonstrations are held throughout the day. Vendors and clan exhibitions are also still going strong until the Arkansas Scottish Festival officially closes at 4 p.m.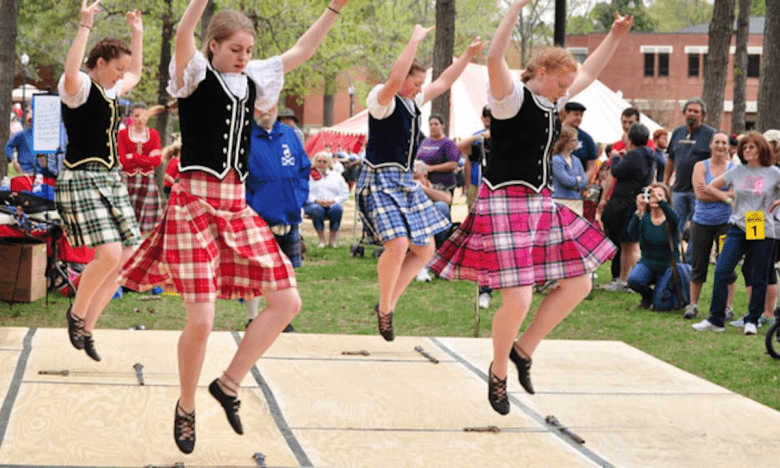 Bonniest Knees Contest
In Scottish, "bonnie" is beautiful, and there's something particularly fetching about the bonnie knees of a kilted man. As is the tradition, three lassies will judge the bonniest knees at the festival and declare a winner. 
Kilted Fun Run
Kids, students and adults are all invited to enter the Kilted Fun Run, which is like a regular fun run but breezier. Everyone's a winner at this race, which gets started promptly after the bonniest knees are crowned. 
Plan your trip
Whether you're looking to compete or just want to explore Scottish culture, there's something for everyone to enjoy at the Arkansas Scottish Festival, held October 27-29 in Batesville, Arkansas. In 2022, more than 5,500 visitors attended the festival weekend, so hurry to make your reservations! Learn more about the Arkansas Scottish Festival, find the full event schedule, register for contests and more at ARScottishFest.com.