Spotlight on the Arkansas High Country Route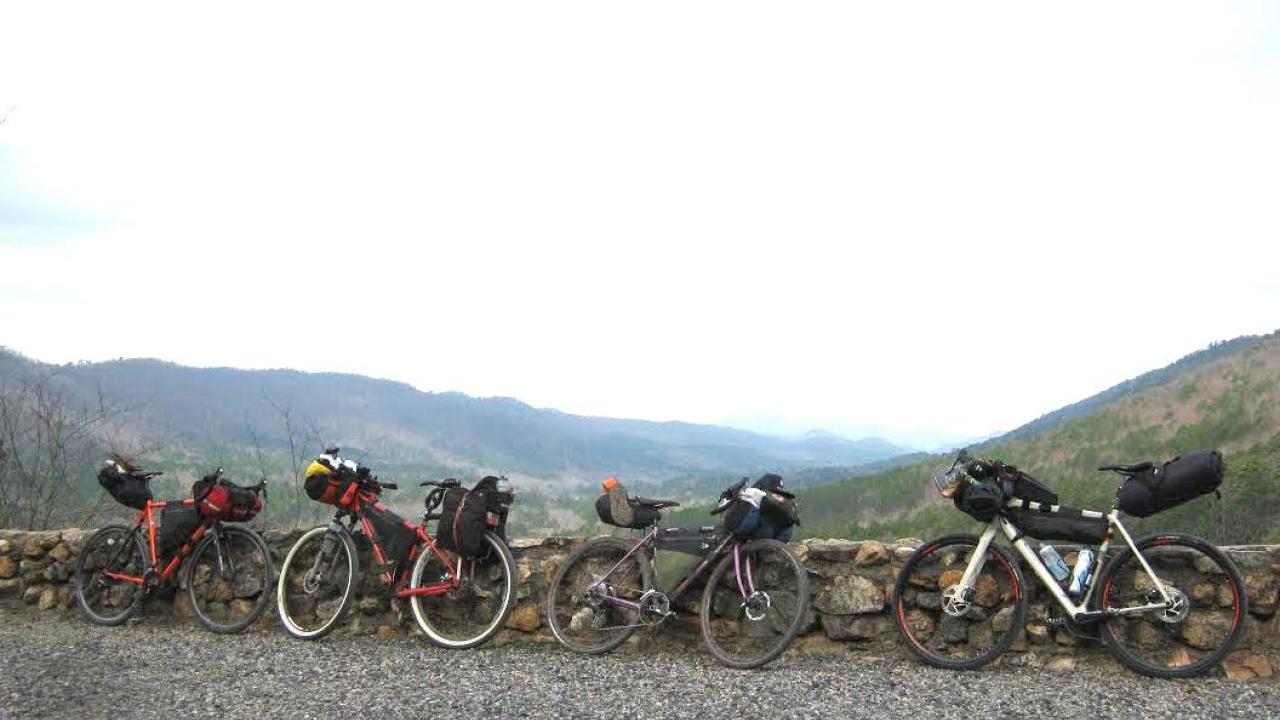 Arkansas is an international mountain biking and cycling destination with a rapidly growing system of standout trails being added across the state. Among this stellar terrain is the Arkansas High Country Route, a route through the Ozark and Ouachita mountains that highlights the beautiful scenery and towns in northern and western Arkansas.

The 1,172-mile mixed-surface route has three interlocking loops that link Little Rock with the Northwest Arkansas corridor around Fayetteville and Bentonville. The route can be ridden as one massive loop (1,172 miles) or separately as three interlocking loops: the South Loop (500 miles), the Central Loop (434 miles), and the Northwest Loop (238 miles).

A rider can choose to ride one or more of the loops or ride the perimeter of all of them. The Arkansas High Country Route was conceived of by Arkansas school teacher Chuck Campbell. Below, Campbell, who is also the race director of the Arkansas High Country Race, shares his insight with us on the South Loop.

Arkansas.com: What gave you the idea for the Arkansas High Country Route?

Campbell: I was preparing for the Tour Divide [ an annual 2,745-mile mountain biking adventure that traverses the length of the Rocky Mountains, from Canada to the Mexican border]. As I was purchasing maps of the route from the Adventure Cycling Association, I noticed that every state in the lower 48 had an ACA route, except Arkansas. I have since learned that Delaware is still not represented in the network. I reacted as any good Arkansawyer would: I was hurt and offended. "Don't they think we are good enough?"  "We have places even better than the mountain states, and we are dang sure better than Texas!"I have a background as an environmental educator, and have traveled all over Arkansas visiting cool places with students. I always have a catalog in my mind of places that folks ought to go see and places I have not yet seen. So, I started with a mental list of parks and cities and forests. Mike Dicken was instrumental in this rough draft stage.  As we rode the first days of the Tour Divide together, I told him my ideas and he chimed in with his. I can't remember now which of us came up with each piece of the puzzle. We just had a good time thinking about how cool an Arkansas route would be.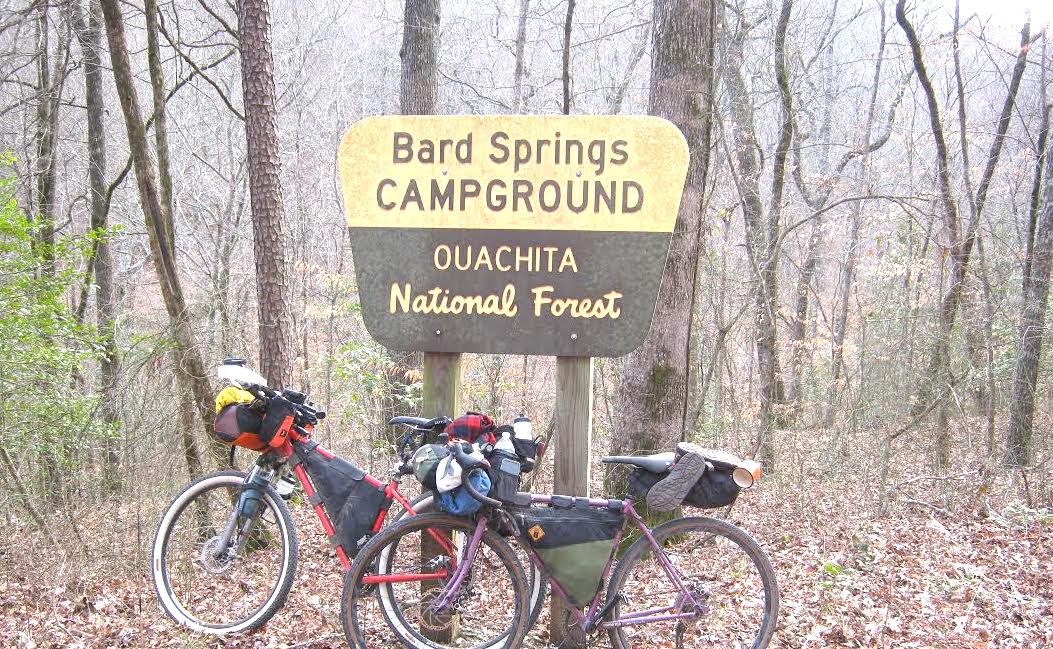 Arkansas.com: This piece will spotlight the South Loop, which begins and ends in Little Rock. How would you describe this loop for someone who is thinking of taking it on?

Campbell: Challenging. That is the word the racers keep using for the entire route. The south loop is no exception. You are going to have to be ready to carry a lot of supplies, because services are few and far between.  You will ride some of the biggest and steepest climbs of the route. You need to be ready to traverse some very rocky roads that eat bike tires. Those who complete the loop will have to live the Boy Scout Motto: Be Prepared!

Arkansas.com: The 500 mile loop goes through the Ouachita Mountains and the Arkansas River Valley, and spots like Hot Springs National Park. Additional mileage you can tack on includes adding in two prime trails to the mix: the entire Lake Ouachita Vista Trail and the southern portion of the Womble Trail. In your opinion, what are some standout attractions for riders to see while taking on the South Loop terrain?

Campbell: The views: Pinnacle Mountain State Park, Tram Road, Flatside Pinnacle (requires a short hike), Blakely Mountain Dam, Dick's Gap, Queen Wilhelmina State Park, Poteau Mountain, Petit Jean Blue Mountain, Mount Magazine State Park, Petit Jean State Park.

The swimming holes: Lake Sylvia, Lake Ouachita, North Fork Lake, Crooked Creek, Little Missouri Falls, Albert Pike Recreation Area, Blue Mountain Lake, and uncountable creeks!

The Lodges: Queen Wilhelmina, Magazine, and Mather (on Petit Jean).

Hot Springs. (mic drop).


Arkansas.com: What is your favorite section of this particular loop?

Campbell: My favorite low section is Crooked Creek, Little Missouri, Blaylock Creek, and Mine Creek section. Every road in this portion tries to follow a creek as close as possible. The creek views are spectacular, with every turn bringing a waterfall, blue pool, or shoal. The riding is generally smooth on these roads, unless the road grader has just passed. My favorite high section is Poteau Mountain to Petit Jean Blue Mountain. It is a roller coaster. The climbs are stupid steep and gnarly rough. The winter views are great.

Arkansas.com: What are your tips for riders interested in riding this loop?

Campbell: Be conservative when you are laying out the daily mileage. Be happy if you complete 75% of the mileage you had first expected.

Arkansas.com: Is there anything else you might like to add that I didn't ask?

Campbell: Be ready to see bears in the early summer.  I saw 6 during the inaugural Arkansas High Country Race this year!


For more details and maps of the route, you can visit the Adventure Cycling Association site at adventurecycling.org.