Start a New Tradition this January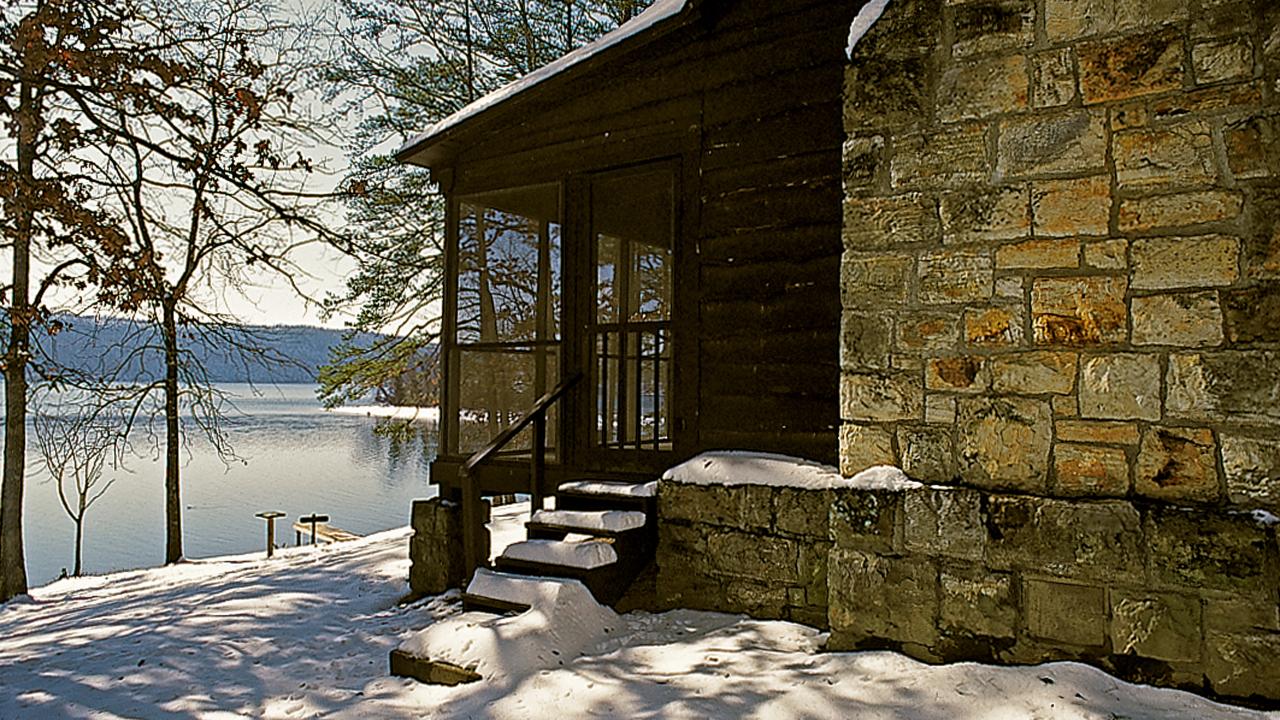 January is a great time to enjoy the beauty of The Natural State. Why not start a new  tradition of spending time in an Arkansas State Park cabin?
In the Arkansas Delta, you have great choices of park cabins, ranging from Village Creek to Moro Bay State Park to Crowley's Ridge to Lake Chicot. Each offers a unique experience of natural surroundings and exciting outdoor activities, as well as a cozy winter getaway.
​
Crowley's Ridge State Park near Paragould is located on the former homestead of Benjamin Crowley, an early settler of northeast Arkansas. The park is one of Arkansas's first state parks, constructed by the Civilian Conservation Corps in the 1930s. Spend some time hiking, birding or exploring Crowley's Ridge. The park offers four fully equipped cabins, as well as a group lodging area.
​
Village Creek State Park in Wynne is nestled alongside Crowley's Ridge, a geologic anomaly and the most unusual of The Natural State's six natural divisions. The park offers great hiking opportunities, as well as bird watching, horseback riding and even golf at The Ridges at Village Creek. Village Creek State Park is the second-largest Arkansas State Park in land area at nearly 7,000 acres. The park offers 10 cabins, all located atop Crowley's Ridge.
​
Moro Bay State Park near Jersey one of the state's most popular fishing and water sports area because it's where Moro Bay and Raymond Lake join the Ouachita River. In winter, it's also a great spot to spy wintering bald eagles, as well as a wide variety of mammals native to the area. The park offers five cabins, opened in 2009, each featuring a great room, kitchen, two bedrooms, and two bathrooms.
​
Lake Chicot State Park is located in Lake Village and offers stunning views of its namesake, Lake Chicot, Arkansas's largest natural lake and the largest oxbow lake in North America. Located in the Mississippi Flyway, this park offers some of the best year-round birding opportunities in Arkansas. The park offers lake tours, levee tours, and other opportunities for bird and wildlife watching. The park offers 14 cabins, many with fireplaces and stunning views of Lake Chicot.