It's the dog days of August…time to get in the water and cool down! Here are four great events centered around water this month in Eastern Arkansas!
Davidsonville Historic State Park in Pocahontas offers a History Canoe Float along the Black River in honor of Davidsonville's 200th anniversary on Aug. 1. The history-themed event includes a float from Davidsonville to Powhatan, stopping along the way for lunch at the site of a former button factory. Upon arrival at Powhatan Historic State Park, participants will be treated to a program by park staff. Space is limited and early registration is required. The cost is $20 per participant. For details or to register, contact the park at 870-892-4708.
Lake Poinsett State Park in Harrisburg is the site for a Sunset Paddle Tour of Lake Poinsett on Aug. 8. The guided paddling tour is a wonderful opportunity to enjoy the magnificence of a Crowley's Ridge Sunset while enjoying the sights and sounds of nature. Contact the park office at 870-578-2064 for more information.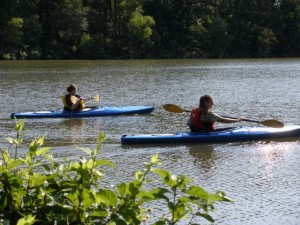 Delta Heritage Trail State Park in Helena-West Helena hosts a Kayak Tour of Old Town Lake on Aug. 15. Guests will explore the calm waters and grand cypress trees of Old Town Lake while kayaking. Advance reservations are required. To learn more, phone 870-572-2352.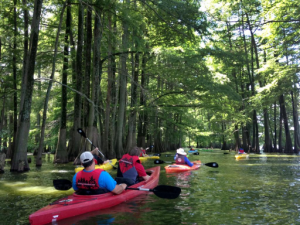 One of northeast Arkansas's most popular events is the White River Water Carnival in Batesville. The event celebrates its 72nd year on Aug. 29. The event kicks off at Riverside Park at 10 a.m. with the MDA fire truck pull, the White River drag boat races, and a car show. The kiddie rides also open at 10 a.m. Throughout the day, there's great activities and events such as the Bone Collector: Hot Wing eating contest, the parade at Riverside Park, live music, the White River's Got Talent contest, fireworks and the Afterglow 5k. Log on to www.MyBatesville.org for details or call 870-793-2378.