This Weekend in the Arkansas Delta: Holiday Fun Edition!
If you aren't in the holiday spirit yet, why not? If you need a little help, there are a few events this weekend in the Arkansas Delta guaranteed to get you in a merry mood! From St. Nick to "ice" skating, it's going to be a fun weekend in eastern Arkansas!
The Arkansas Arts Center Children's Theatre on Tour brings to life "Twas the Night Before Christmas" at the Grand Prairie Center on the Phillips Community College/University of Arkansas campus in Stuttgart on Dec. 15. The company has been recognized as one of America's best regional theatre companies. This tale of St. Nick will put audience members of all ages in the holiday spirit! Tickets are $9 for children and $13 for adults. Visit www.pccua.edu for more information.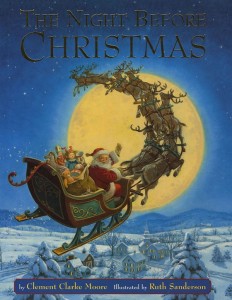 Historic Helena is in the holiday spirit! Friday, Dec. 14, everyone is invited to attend the "unwrapping" of a new bronze sculpture of a Southland school student. The statute, located in Court Square Park, is part of on-going interpretation of Civil War Helena. Santa will make a special appearance and school choirs from Helena-West Helena, KIPP and Palestine-Wheatley will be on hand to serenade the crowd. Relay for Life will have a Christmas tree in the park for those who are cancer survivors or have had someone in their life impacted by cancer to decorate the tree through donations for ornaments. All proceeds for the tree ornaments will benefit Relay for Life. Saturday, Dec. 15, is a jam-packed day of fun for all ages. "Helena on Ice," located in Court Square Park, opens at 10 a.m. for skaters. The rink will be open through 6 p.m. Santa will be on hand for pet owners to bring their furry friends to take photos with St. Nick. Also at 10 a.m., the Delta Cultural Center celebrates 100 years of the museum's restored historic Depot. As part of the celebration, the Arkansas Midland Railroad will have a modern engine parked at the Depot until 2 p.m. Beginning at 2 p.m., City Limitless, located at 227 Cherry St., is Delta Ink. Students and community members will share their stories of Arkansas Delta Christmas memories.
Get out this weekend and get in the holiday spirit!