Arkansas Music: Follow the Song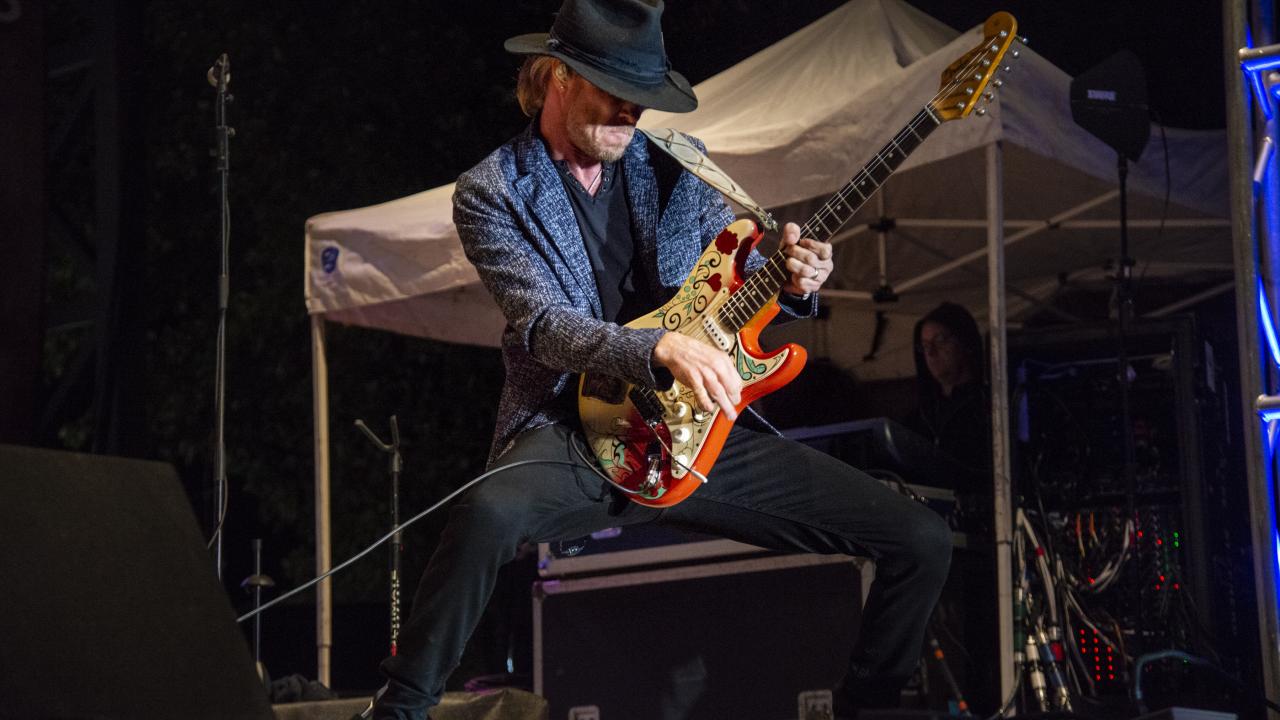 During the 1930s, the blues could be heard in small towns all along the Mississippi River. But the undisputed blues capital was Helena-West Helena. The downtown streets of Elm, Phillips, Walnut and Cherry were dotted with juke joints and blues cafes where musicians played all night long to packed houses. The town's radio station, KFFA, helped launch the careers of many of these legendary blues artists when they appeared on "King Biscuit Time," the longest running radio show in the country, which continues to be broadcast daily from the Delta Cultural Center by "Sunshine" Sonny Payne, who hosted the show from 1951 until his death in 2018. Arkansas also has a history as a stop along Rock 'N' Roll Highway 67. In the 1950s, clubs along this stretch of highway from Newport to Pocahontas played host to Johnny Cash, Elvis Presley, Roy Orbison, Jerry Lee Lewis, Conway Twitty, Sonny Burgess and more.
One of the nation's foremost showcases of blues sounds, the King Biscuit Blues Festival is held annually for three days in October. Tens of thousands of music lovers and blues enthusiasts descend on historic downtown Helena-West Helena to hear stirring performances of an American art form on the banks of the Mississippi River.
A little known fact is that B.B. King actually named his guitar "Lucille," here in Arkansas in the town of Twist. Other interesting stops on a tour of the Arkansas Delta include the Delta Cultural Center in Helena-West Helena and Rock 'N' Roll Highway 67 Museum in Newport.
In the place that birthed the blues, Arkansas native sons Johnny Cash and Levon Helm were also born and raised here. Historic Dyess Colony: Johnny Cash Boyhood Home is furnished as it appeared when the Cash family lived here. Begin the tour at the Administration Building to view exhibits documenting the history of the colony and the impact Dyess had on a young Johnny Cash and his music. In Turkey Scratch is a marker that pays tribute to Levon Helm, founding member of The Band, who was born in Elaine, Arkansas, in 1940.
Find your groove and make a stop at these notable music attractions.