If you want to do a fun, scenic road cycling trip, head to the Arkansas Delta and check out the Sunken Lands Cultural Roadway. It's a true experience…biking through the beauty of the Arkansas Delta and learning more about the history that makes the region so special.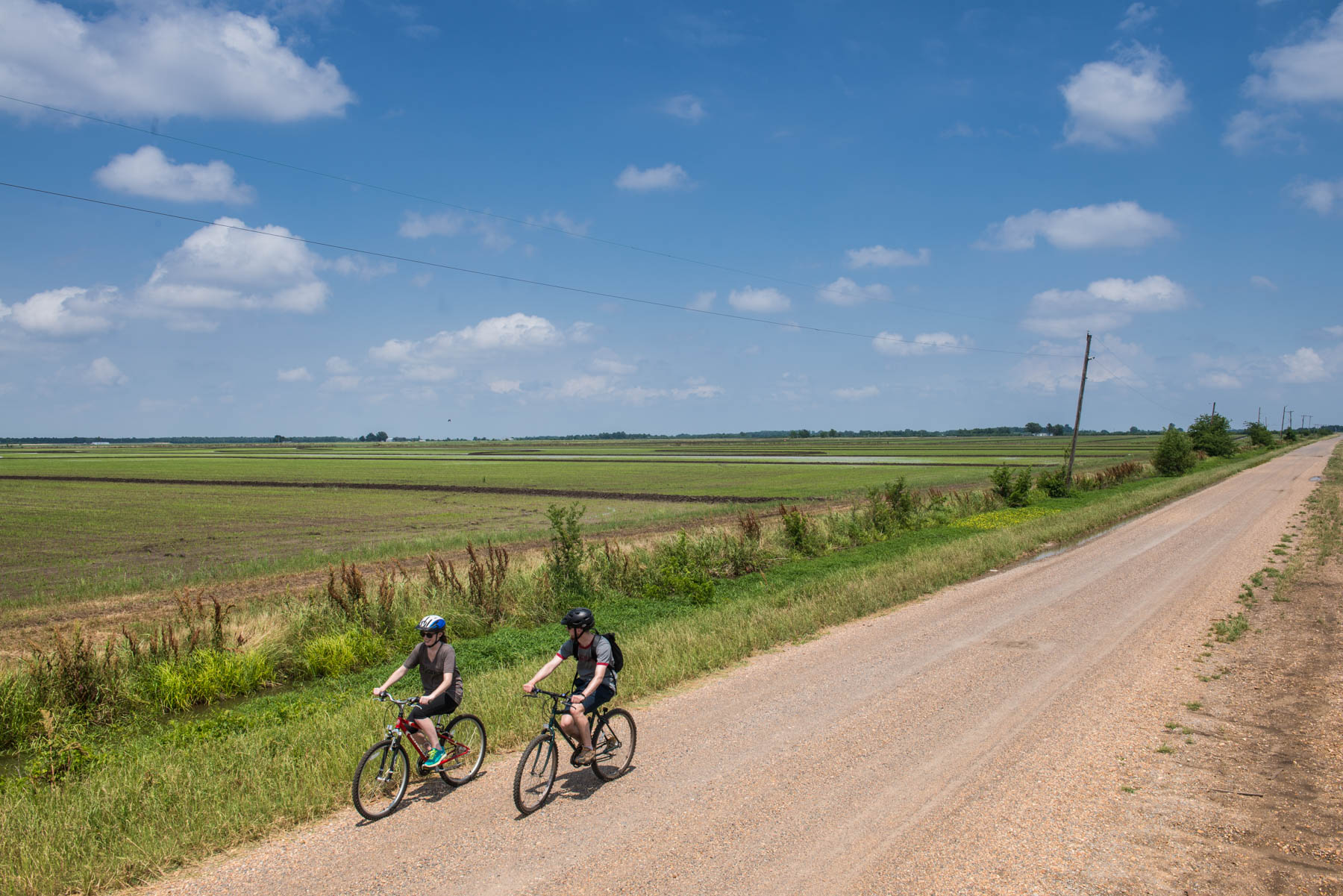 The ride itself is 52 miles and is considered easy-moderate. The ride is bordered by two national scenic byways – Crowley's Ridge Parkway and the Great River Road – and features great stopovers the entire ride.
The loop ride starts in Tyronza, home of the Southern Tenant Farmers Museum, which you really need to check out. The museum, a part of the ASU Heritage Sites, tells the story of the formation of the Southern Tenant Farmers' Union and the farm labor movement in the South.
Head on to Marked Tree and then Lepanto, where you can see the set from native Arkansan John Grisham's "A Painted House." Continue on the route until Dyess.
Dyess is home to Historic Dyess Colony: Johnny Cash Boyhood Home. Although born in Kingsland, a 3-year-old J.R. Cash moved with his family to Dyess in 1935 to be part of "Colonization Project No. 1,"a Works Progress Administration program aimed at giving tenant farmers the opportunity to own their own land.
Young Cash would spend the next 15 years in Dyess. He would later say that many of his early songs, such as "Five Feet High and Rising," were inspired by his time in Dyess.
He left the community in 1950 to join the Air Force. He would eventually become one of the most influential musicians in the world. Historic Dyess Colony: Johnny Cash Boyhood Home tells the story of a young Arkansas boy who would become "The Man in Black," as well as the history of Dyess Colony.
After spending some time in Dyess, it's on to historic Wilson. While you're there, check out The Wilson Café for some great food, drinks and desserts. Do some shopping at White's Mercantile. Explore the Arkansas Delta's Native American history at Hampson Archeological Museum State Park.
The final leg of the Sunken Lands Cultural Roadway is a circle back to Tyronza.