A Musical March in the Arkansas Delta
httpv://www.youtube.com/watch?v=UEA7gj3I90c&feature=youtu.be
In March, music, history and the performing arts take center stage in the Arkansas Delta!
The Delta Gateway Museum in Blytheville celebrates the 1950s in the Arkansas Delta during the 2nd annual Heritage Party on March 1. The museum fundraiser features a sock hop, live music, special exhibits, a silent auction, door prizes, a fun photo booth, a "mystery guest," and refreshments. All proceeds benefit the museum's professional exhibit development. Visit www.DeltaGatewayMuseum.org or phone 870-824-2346.
Enjoy an evening of great music when the Arkansas State University Museum in Jonesboro hosts the 2nd annual Rockabilly Boogiefest on March 1. The concert benefits the museum's future exhibit focusing on the history and heritage of Rockabilly in the region. The event features music from The Stunning Cunning Band, Sonny Burgess and the Legendary Pacers and Charlie Rich, Jr. Tickets are $20 for adults and children 12 and under are free. Log on to http://museum.astate.edu/tickets for more info or phone 870-972-2781.
The Grand Prairie Center in Stuttgart hosts two events during March as part of the center's Performance Series. On March 11, the story of Helen Keller and her tutor, Anne Sullivan, comes alive during a mesmerizing performance of The Miracle Worker. The Montana Repertory Theatre is known for their exploration of great American stories. On March 29, the GPC welcomes the Houston Ballet II for a performance of Sleeping Beauty Act III. The ballet is based on the classic French fairy tale by Charles Perrault with the music of Peter Ilyich Tchaikovsky. Ticket prices range from $20-30. For more information, visit www.pccua.edu/gpc or call 870-673-4201.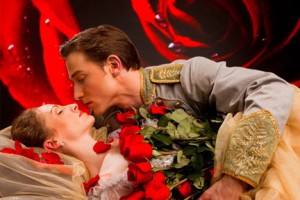 Claddagh: An Explosion of Celtic Dance & Passion comes to the Fowler Center on the campus of Arkansas State University in Jonesboro on March 18 as part of the Distinguished Performance Concert Series. The performance, from the creators of Rhythm of the dance, showcases the best of Celtic music and dance. Tickets ranges from $15-30. Visit www.YourFowlerCenter.com or phone 870-972-3471 for details.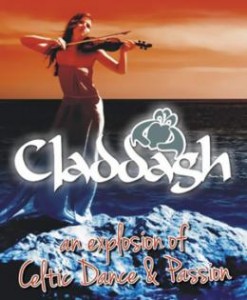 Warfield Concerts in Helena-West Helena presents Three on a String on March 20 at the Lily Peter Auditorium. The bluegrass comedy trio have been performing for over 40 years with the likes of Bill Cosby, Red Skelton, the Statler Brothers and Hank Williams, Jr. Their shows are folksy and funny but seriously musical. Admission is free. Log on to www.WarfieldConcerts.com for more information.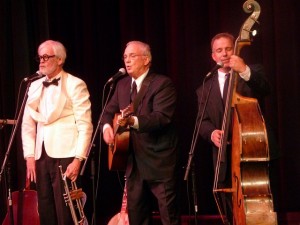 Have a great March!