Pig Trail Scenic Byway / Side Trip to Oark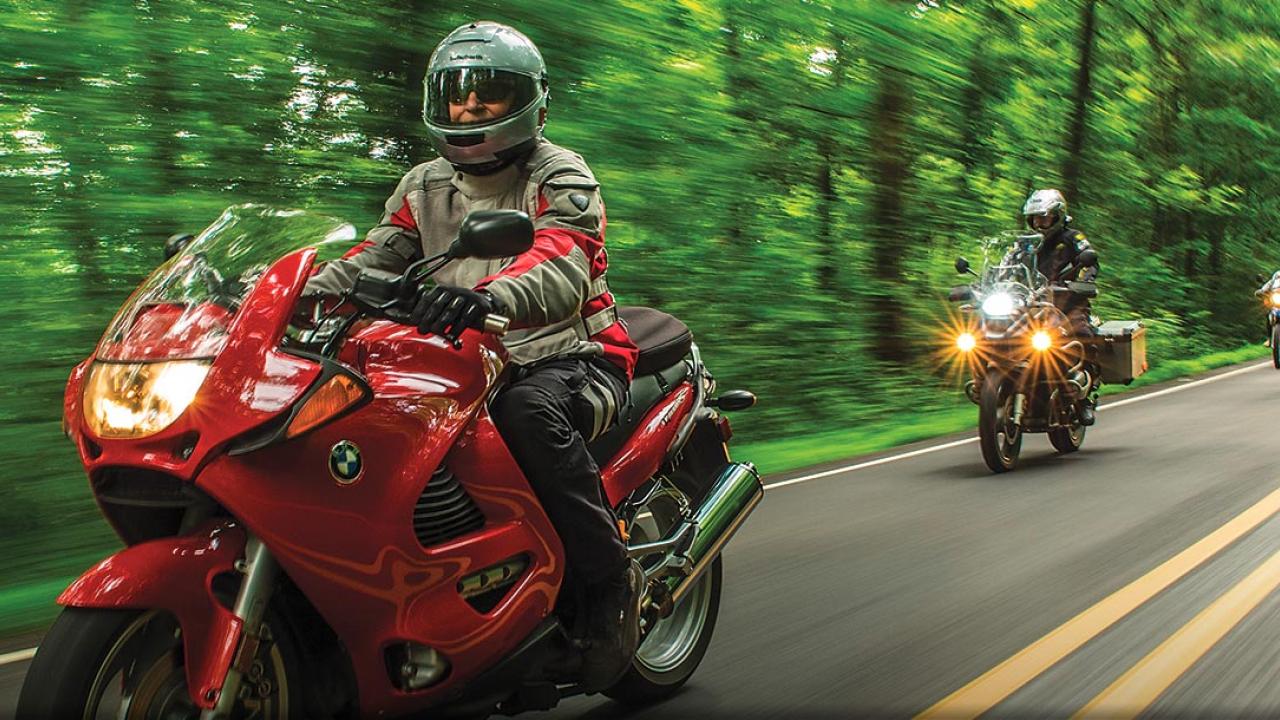 ROUTE #1:
One of the most scenic spots in the state, the Pig Trail was recently named the top motorcycle ride in the United States by USA Today Readers' Choice poll. Starting in Clarksville, take US 64 to Altus. Drive through the Arkansas River Valley where rich soil lends itself to generations-old vineyards producing award-winning wines. Continue on to Ozark to start your journey on the world-renowned AR 23.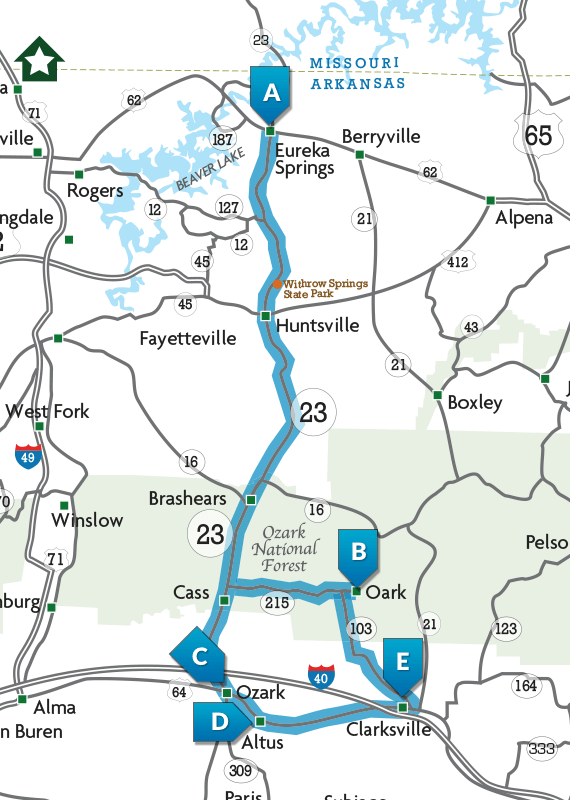 Considered one of the top riding destinations in America, AR 23 runs from the Arkansas-Missouri border to US 71, south of Booneville. While the southern portion is a very nice ride, it's the highway north of I-40 that is simply exhilarating. This is the location of one of the most renowned routes in the country – the Pig Trail.
While the entire length of AR 23 is often referred to as the Pig Trail, it's actually the 24-mile stretch from I-40 to Brashears – at the junction of AR 16 – that comprises the famous ride, which continues to rank among the best rides in the nation.
There are two competing explanations for how the Pig Trail got its name. The first is that since this portion of AR 23 was part of a popular back-road route into Fayetteville for University of Arkansas Razorback football games, it was therefore dubbed the Pig Trail. The other explanation is simply that the road is as twisty as the tail of a wild hog.
Regardless, the Pig Trail has become synonymous with coiling pavement and breathtaking scenery, often running through deep tunnels of overhanging trees. The ride from Brashears through Huntsville to Eureka Springs is still very twisty and winds through beautiful landscapes. The flora along the entire route is lush and thick, and you'll often run along ridges and beneath the cliffs of rugged Ozarks terrain.
The Oark Extension
Another option for this route is to take a side trip to Oark. There are two ways to get there. Follow the route as instructed above, but take AR 215 off AR 23 between Ozark and Brashears. AR 215 is snakelike and runs alongside the wild Mulberry River. Or, you can take AR 103 from Clarksville to Oark, which is full of hairpin and tight curves, 10 mph switchbacks and stupendous scenery.