The Road Less Traveled: Arkansas Fall Foliage Scenic Drives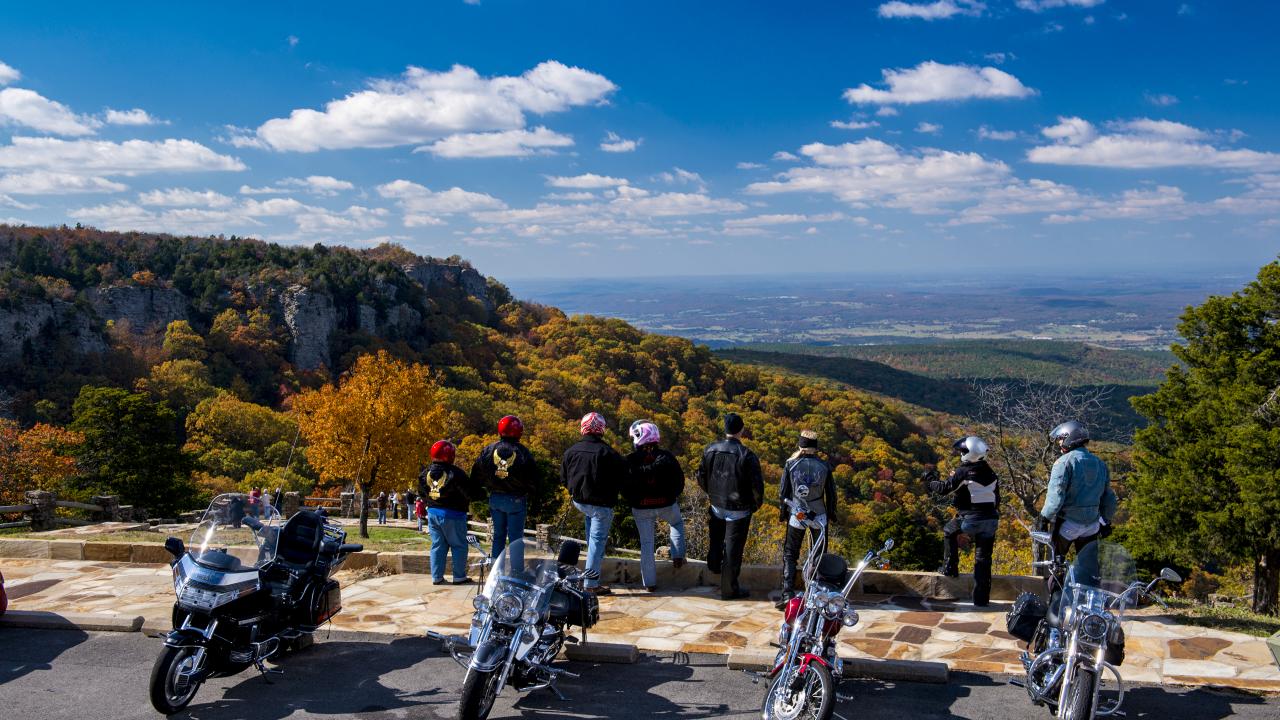 Arkansas has more than its share of beautiful vistas any time of the year but fall is a showcase season for The Natural State. Vibrant colors associated with this season – candy apple red, lime green, pumpkin orange, sunshine yellow, brassy bronze – are on display, usually from mid-to-late October into November.
The Natural State has its noted drives: Scenic 7 Byway in the Ozarks, the Talimena National Scenic Byway in the Ouachitas, Crowley's Ridge National Scenic Parkway in the Delta, the Pig Trail in the Ozarks, and the Great River Road National Scenic Byway in the Delta, just to name a few. But there are numerous back roads that traverse the best of small town Arkansas while showcasing beautiful scenery. 
Drive Arkansas 16 from Clinton to Fayetteville
Arkansas 16 from Clinton all the way to Fayetteville can be spectacular when conditions are just right. It's a drive through the heart of the Ozarks, winding through little towns like Crabtree, Ben Hur, Deer, Fallsville, and a dozen or so others.​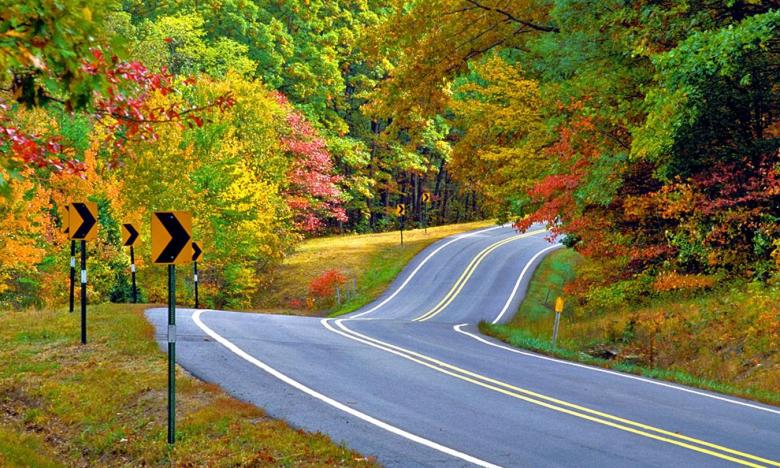 Drive U.S. 64
The fall color on U.S. 64 traveling west from Russellville to Altus can be beautiful too. Start the day at Lake Dardanelle State Park off Marina Road in Russellville, with its views of the lake. The park's lakeshore visitor center includes interpretive exhibits that share information about the park and the area's history. After leaving the
park, turn left onto Marina Road and follow it to the end, and then take another left onto U.S. 64 west, which leads to Altus wine country. There are wineries here with tours with tasting rooms and downtown pays tribute to the area's coal mining history.
Drive Ark. 7 to Jasper
If you take Ark. 7 to Jasper, you can grab a meal at the historic Ozark Café or overlook the Grand Canyon of the Ozarks while dining at the Cliff House Inn and Restaurant, then go right on Ark. 74 east, a favorite of motorcyclists with scenic overlooks, windy roads and not much traffic. Take Ark. 74 to Ark. 374 west for more scenery and a view of Red Rocks, also a favorite of motorcyclists. From there go south on Ark. 7 to Lurton and take Ark. 123 to make a side trip to Sam's Throne parking lot. A short hike from here takes you to great rock formations and a beautiful overlook of Sam's Throne. Continue north back up to U.S. 65.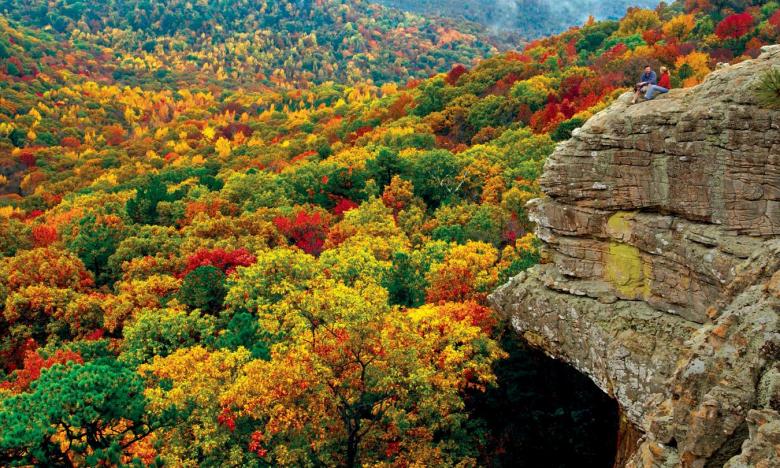 Drive Village Creek State Park
The roads in Village Creek State Park near Wynne are a fall delight in eastern Arkansas. While there you can stop in at the park and visit The Ridges at Village Creek golf course.
Drive. U.S. 82
U.S. 82 traverses the southern section of the state and an opportunity to see varied terrain, small towns, and state parks. Extend your trip by getting a cabin at Moro Bay State Park or a waterfront one at Lake Chicot State Park.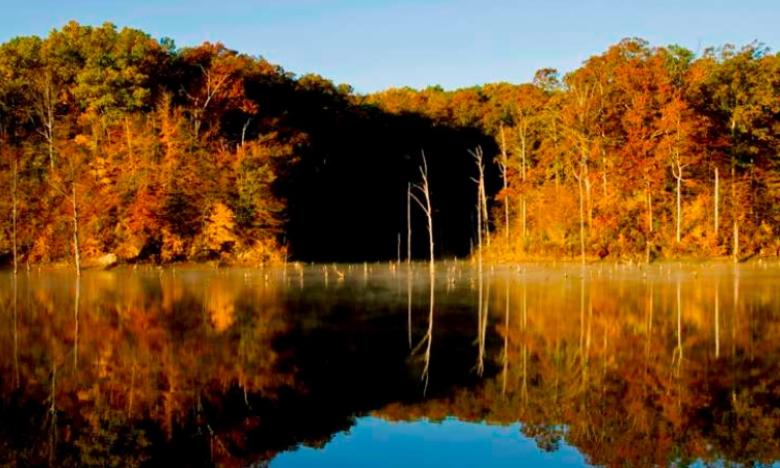 Drive to Perryville 
Heading toward Pinnacle Mountain and Lake Maumelle is always a pretty drive but it can be really special in the fall. By the time you reach that area, you're in the foothills of the Ouachita Mountains and the scenery is rolling hills and an abundance of trees. Ark. 10 ends at Ark. 9, which is also a scenic drive. If you head north on Ark. 9,
you'll come to the town of Perryville, which is home to Heifer Ranch with gardens, animals and a global village you can visit.
Drive to Scott and Keo
U.S. 165 southeast out of Little Rock takes you through the farmlands of Scott and Keo, two special small towns in central Arkansas. You're in the flatlands so it's a different type of scenic drive. The crops take on a color all their own and the fields stretch out before you. At Scott, you can stop at the Plantation Agriculture Museum and Plum Bayou Mounds Archeological State Park, formerly Toltec Mounds Archeological State Parks, and Scott Plantation Settlement.