The Total Solar Eclipse in North Little Rock
North Little Rock is among the Arkansas cities in the path of totality during the Great North American Eclipse. This historic day lands on April 8, 2024, and the city, which is located on the north shore of the Arkansas River, has many key ingredients that align to make it a prime viewing spot. For starters, it is centrally located in the state. Along with neighboring Little Rock, the city is easy to get to and from. The Bill and Hillary Clinton National Airport is nearby and highways and roadways easily lead into the city.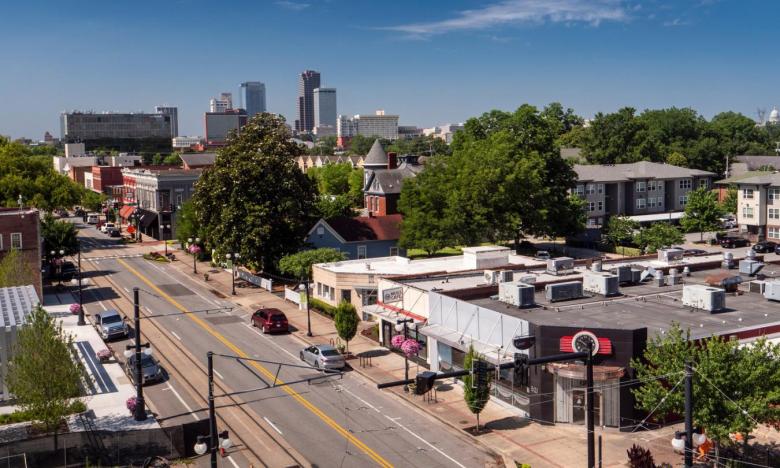 The city of North Little is in the midst of planning a weekend of activities at Argenta Plaza to tie into the solar eclipse, including a viewing party. Some events and activities are still in the planning stages but updates can be found at the North Little Rock Convention & Visitors Bureau's solar eclipse website. The site has details such as locations to stay at while in town, viewing spots and restaurants to enjoy.
To learn more about North Little Rock, you can stop by the North Little Rock Welcome Center at 600 Main Street. North Little Rock has plenty of spots to keep you entertained before and after the historic event. 
Burns Park is the largest urban park in the state. Dickey-Stephens Park is where the Arkansas Travelers baseball team plays. The North Shore Riverwalk is part of the Arkansas River Trail. The Argenta Drug Store has the distinction of being the oldest continuously operating pharmacy west of the Mississippi. The Arkansas Inland Maritime Museum is the only spot on the planet where you can see two floating Naval vessels that bookend World War II. The St. Joseph Center of Arkansas is located on land that has been farmed for more than a century. Rock Town River Outfitters offers guided adventures on the Arkansas River. The Old Mill was in the opening scene of Gone with the Wind. Emerald Park offers scenic views and a chance to recharge. And for more adventures The Rock Region METRO streetcar connects the cities of North Little Rock and Little Rock.