Delight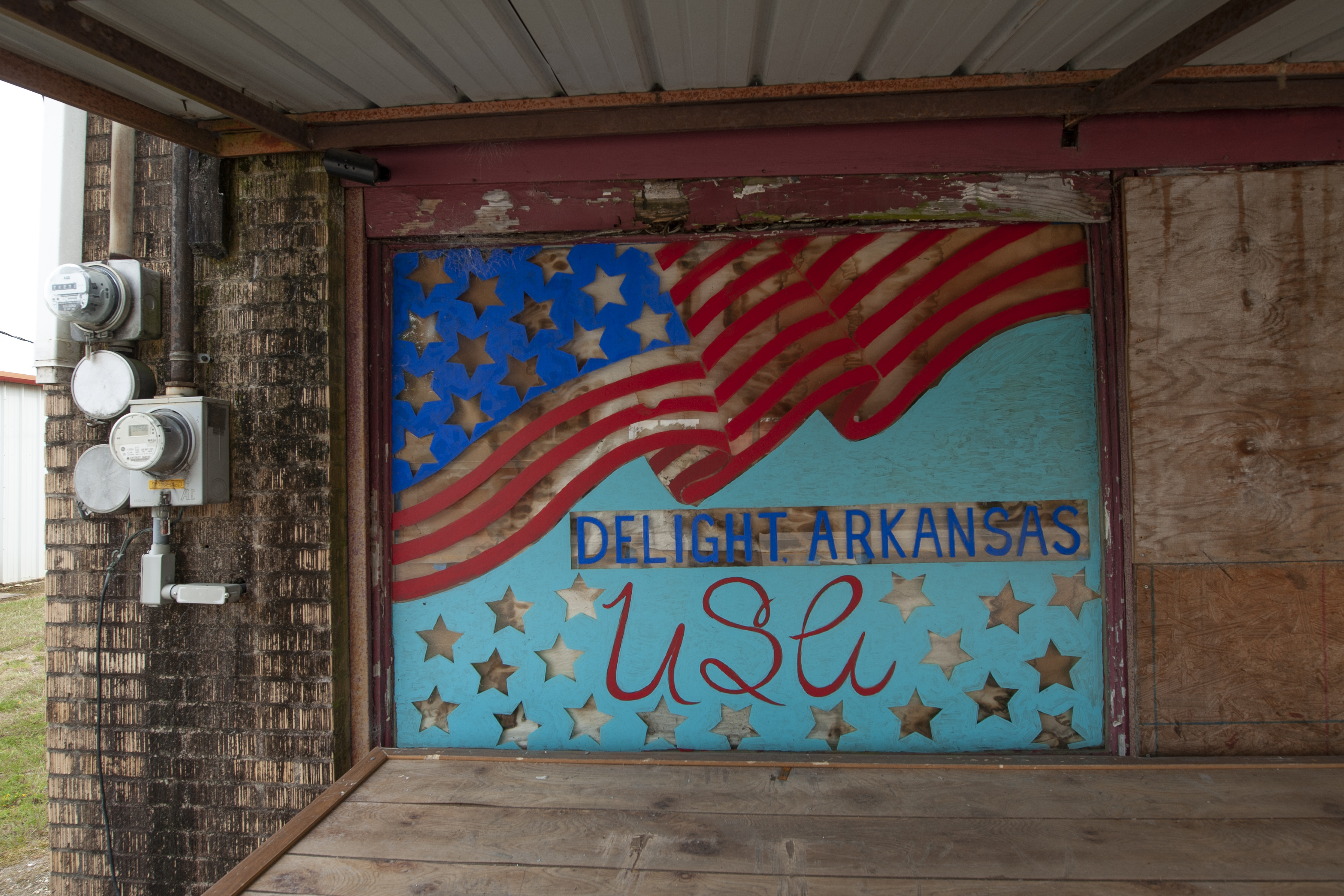 Delight
Musician Glen Campbell (1936-2017) was born in the small community of Billstown, a few miles from Delight. Campbell was considered a pioneer in the field, harnessing accolades such as multiple Grammy Awards and an induction into the Country Music Hall of Fame over his six-decade career. He was known as one of the first singers to make the cross between country and pop and his work included songs such as Rhinestone Cowboy.

Delight is also around 10 miles from the town of Murfreesboro, which is home to Crater of Diamonds State Park. This state park is one of the only places in the world the public can search for diamonds in their original volcanic source.
The change subsequently made possible one of Arkansas's, if not the nation's, most agreeably curious newspaper names. The De Queen Bee began publishing in 1897 and continues in operation. Displayed in the Sevier County Museum in De Queen are a bust of DeGeoijen and an American flag he presented to the mayor's wife when he visited his namesake town in 1927. Other museum highlights include "The 1940s House," which provides visitors with a veritable time-machine experience of that decade, and an Antique Village with some 10 small, replica structures containing related artifacts that are indicative of the buildings and furnishings found in De Queen soon after its 1897 founding. Fishing, camping and swimming on the "Tri-Lakes" are among the activities enjoyed by area residents and visitors. De Queen, Dierks and Gillham lakes range in size from 1,360 to 1,680 acres and each is home to U.S. Army Corps of Engineers' recreation areas with campgrounds. Also located near De Queen is the 27,500-acre Pond Creek National Wildlife Refuge. De Queen is the birthplace of country music singer Collin Raye, a three-time nominee as "male vocalist of the year" by both the Country Music Association and the Academy of Country Music and a member of the Arkansas Entertainers Hall of Fame. Raye's Number One country hits have included "Love Me," "Little Rock," and "One Boy, One Girl." Raye continues to perform benefit concerts in De Queen.