Hope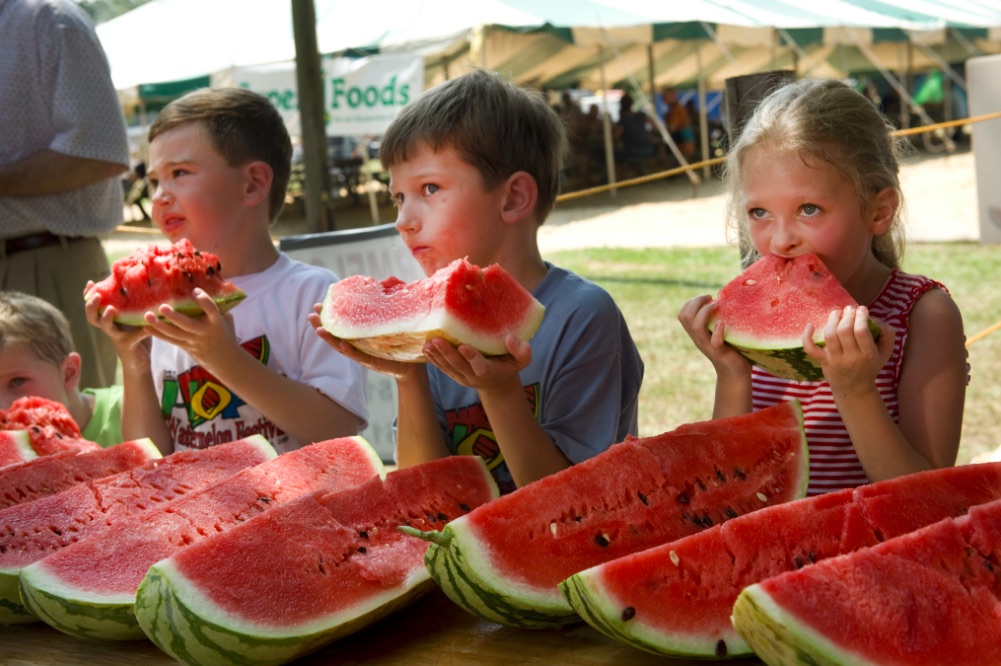 Hope
Hope is around 120 miles from Little Rock. It is a small town in Hempstead County with two claims to fame: it is the birthplace of former U.S. President Bill Clinton and it showcases some of the world's largest watermelons. The town is home to the President William Jefferson Clinton Birthplace Home National Historic Site. The two-story white frame house on South Hervey Street was where Clinton lived from his birth in 1946 until age four.
The restored Missouri-Pacific Railroad depot serves as the Hope Visitor Center & Museum and contains local history exhibits and railroad memorabilia. It is also an AMTRAK stop.
John S. Gibson started a watermelon-growing contest to promote the economy in the 1920s. The Ivan and Lloyd Bright 1979 and 1985 melons were listed in the Guinness Book of World Records. The Hope Chamber of Commerce sponsored the first Watermelon Festival in 1926 and it continues to be celebrated to this day every August.
Along with former President Clinton, there are many other notable residents from Hope including Paul Klipsch. Klipsch is currently one of the leading loudspeaker companies in the nation. Paul Klipsch, (1904-2002), a Hope resident, audio pioneer and founder of the company, had a passion for amateur radios. Both are tied to the history of the town. While doing military service at the Southwest Proving Grounds in Hope, he refined a speaker design he had been working on. The Klipschorn, which today is still manufactured and sold worldwide, proved it was possible to reproduce the sound of a live orchestra inside a home. Hope is now home to the Klipsch Museum of Audio History.
A few miles from town is Historic Washington State Park, a restoration village preserving the 19th-century town of Washington, which figured prominently in Arkansas and Southwest U.S. history.